AARP New Mexico will host a special teletown hall focusing on veterans and the issues they and their families face on a daily basis. Special guest, Sonya Smith, secretary for the New Mexico Department of Veterans Services, will join AARP New Mexico, Tuesday, Nov. 9, at 2 p.m., to discuss issues the department is working on as well as some of the resources that are available for veterans in New Mexico.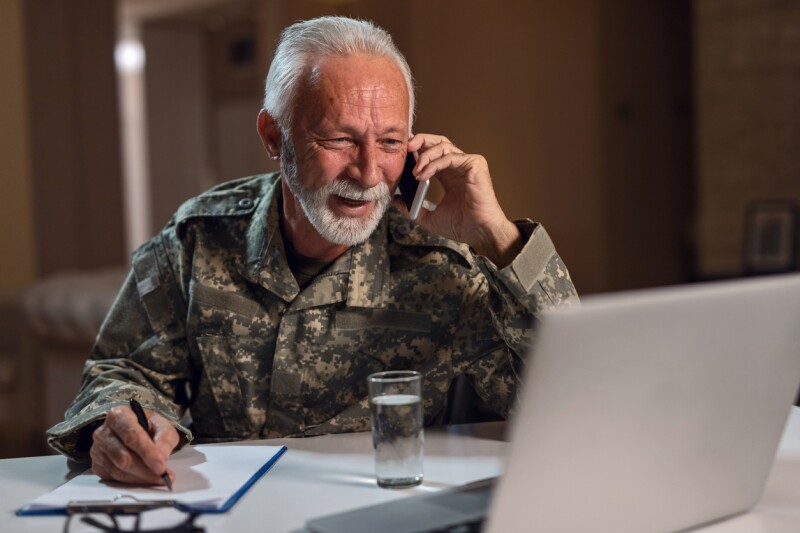 "The main purpose of the teletown hall is to hear from our veterans and get their questions answered," said Gary Williams, AARP New Mexico Associate State Director for Community Outreach. "We are honored that Secretary Smith is joining us so that we can share the latest information on what the state is doing for our military families and if there are concerns or challenges, she can help direct them to the right places for assistance."

Some AARP members will receive a telephone call to join into the teletown hall shortly before it starts, but if you don't receive a call or for sure want to join in you can join in through your computer or other device by signing up at https://vekeo.com/aarpnewmexico/#event-36214

The teletown hall is part of AARP's "Veterans, Military, and their Families Initiative", designed to connect veterans with the resources they need to get through life's transitions.

"AARP also has a number of resources that can help veterans including caregiving information, a veterans job search center, and because veterans are twice as likely to be targeted for scams, tips on what they can do to protect themselves," Williams said.

Williams will also discuss AARP's Veterans and Military Families Health Benefits Navigator, a new tool to help provide New Mexico veterans with critical information about what is required to qualify for health care benefits from the U.S. Department of Veterans Affairs (VA) or Department of Defense (DoD).

"Now more than ever, veterans and military families need help accessing the health care benefits they earned serving our country. This free, one-stop resource will help make the process less confusing and overwhelming for veterans and military families as they navigate their options,"

he said.

Even before the pandemic, veterans and their families struggled with where to begin when deciding the best path for their health care needs: VA health care, Military Tricare, Medicare, private insurance, or Medicaid. Recently, more than 340,000 veterans have been diagnosed with COVID-19 and VA medical centers have reported almost 15,000 deaths from the disease.

In addition, of the 172,717 veterans living in New Mexico, only 31 percent have utilized their earned benefits at VA health care, according to the U.S. Census Bureau.

"There are so many organizations trying to help our veterans that it can get confusing. AARP is bringing together free, valuable resources that can help veterans navigate these options both at the state level, through events like the teletown hall and also online at www.aarp.org/veterans ," Williams said.