AARP Offers Free TEK Workshops
Events at Edward King House, Newport and AARP Providence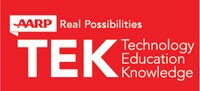 AARP RHODE ISLAND will host a series of free TEK (Technology Education & Knowledge) workshops designed to teach the 50-plus everything from the basics to advance use of new technologies, such as smart phones and tablets. The workshops will take place Monday, December 4 in Newport and Tuesday, December 5 in Providence and cover everything from taking photos, using the latest apps and staying safe online.

The AARP TEK program accelerates AARP's focus on its mission of turning dreams into Real Possibilities by providing step-by-step lessons in a variety of adult learning formats to accommodate different learning styles, levels of experience and interests. Lessons are taught on touchscreen tablets provided for practice, and friendly TEK guides will provide step-by-step instructions and answer questions.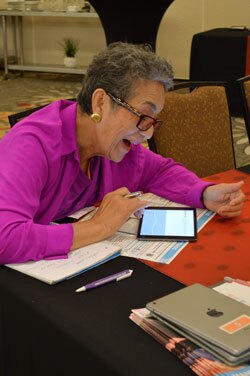 "While many 50-plus are online, many others still are not. And among those who are online, many don't know how to maximize the use of these tools," said AARP Rhode Island State Director Kathleen Connell." Overcoming the perception that it will be difficult and challenging is a key obstacle we tackle. Our goal is to empower the 50-plus and help them realize that one's possibilities should never be limited by age.

"We're trying to help people see the value that technology can bring to their lives every day so that they can discover their Real Possibilities."



Space is limited to 25 participants per session and advanced registration is required.
Monday, December 4, 2017
Edward King House, 35 King St., Newport, RI
Tuesday, December 5, 2017
AARP Rhode Island, 10 Orms St., Providence, RI
Registration
By Phone: 866-591-8105 / Online: aarp.cvent.com/tekrisl
Attend one or more of four Dec. 4

NEWPORT workshops

Intro to Android Tablets (11 a.m.)

Beyond Basics (1:30 p.m.)

Online Safety (3:30 p.m.)

Sharing Safely (5:30 p.m.)


Attend one or more of three Dec. 5

PROVIDENCE workshops

Intro to Android Tablets (10 a.m.)

Beyond Basics (12:30 p.m.)

Online Safety (2:30 p.m.)