AARP Polls Show 50+ Rhode Islanders Largely Satisfied with Superstorm Sandy Response
Survey Details Sandy's Toll, from Utility Issues to Gas Prices
& What the State's 50+ Think Needs to Be Done Next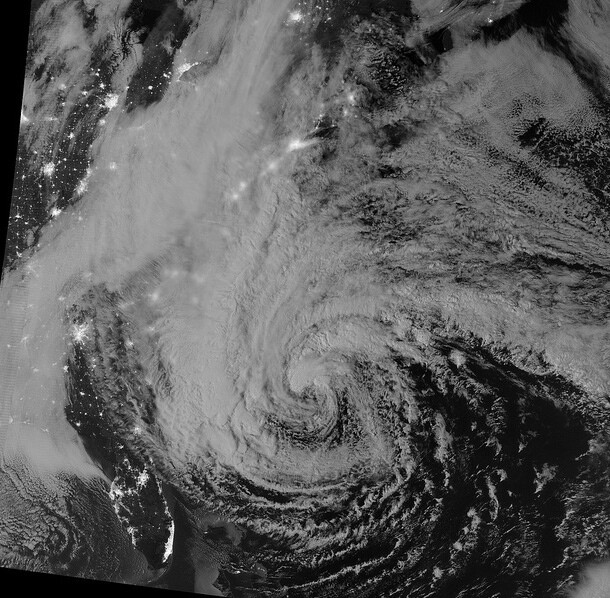 PROVIDENCE, RI – As some coastal communities, aided by volunteers, continue their recovery from Super Storm Sandy, a new report from AARP Rhode Island examines the experiences of a sampling of those among the state's 50+ population who were displaced, sustained property damage or were otherwise inconvenienced by the extraordinary weather event.

From power outages and storm damage to how their utility companies and elected officials and others performed, the survey evaluates the response and measures the need or opportunity for any change before the next big storm or emergency strikes the Ocean State.

"The survey suggests that Rhode Islanders are largely satisfied with the response," said AARP Rhode Island State Director Kathleen Connell. "There seems to be a clear sense that expectations were met and that people understood that many people worked very hard in anticipation of Sandy and then hit the ground running once the storm passed. We do note that those who are older and more vulnerable have particular concerns about electrically powered medical equipment and their access to prescription drugs.

"We must all work to be proactive in emergency planning and response when it comes to the elderly and homebound – and certainly those living alone," Connell added. "AARP is engaged with volunteer relief organizations to review procedures. Together, we can increase confidence to those most vulnerable if they are cut off in the wake of a storm."

The telephone survey of Rhode Island residents ages 50+ was conducted Dec. 12-28, 2012. A total of 800 interviews were completed in the towns of Westerly, Narragansett, South Kingstown, Charlestown, Jamestown, Middletown, Little Compton, and Newport, yielding a survey margin of error of ±3.5 percent.

A summary of the poll is an insight into the extent of Sandy's fury as well as how people viewed the days and weeks that followed:

Overall, the majority of residents surveyed rated service providers and elected officials positively in their response to the storm. Electric utilities received the lowest ratings, however, with about one-quarter of respondents saying they did a poor to fair job in the days and weeks following Sandy. (See Chart 1)
Most respondents (84%) lost power as a result of Sandy, with more than half (55%) of these residents being without power for at least three days. About 7 percent of respondents report the loss of power complicated health issues, with most of these individuals experiencing interferences with their medical equipment (76%), and many others having issues with monitoring systems (36%) and prescription drug storage (26%) due to the power outage. Those with disabilities were more than twice as likely (17%) to report having health-related complications due to the power outage.
One out of seven respondents (14%) report their homes were damaged during the storm, with a third of these homes (33%) sustaining moderate or severe damage. Seven percent had to move from their homes due to the storm but, but nearly all (93%) had been able to return to their homes by the time of the survey.
Of all the problems assessed in the survey, inflated gas prices appears to be the problem faced most often by residents, followed by not being able to reach their electric company and internet provider. However, about five percent or more report reaching 9-1-1and getting medical attention was either a major or minor problem for them. (See Chart 2)
Only 4 percent of respondents said they have received financial help due to the impact of Sandy, yet 43 percent have help others affected by the storm either by volunteering or donating money or other goods.
Having important phone numbers for emergency assistance (50%) tops the list of information respondents say would have been helpful to have after the storm, followed by tips on how to avoid crime and scams, such as identity theft and price gouging (39%) and information about where to make claims for property losses (38%). (See Chart 3)
AARP Poll Evaluates Response to Superstorm Sandy .
####