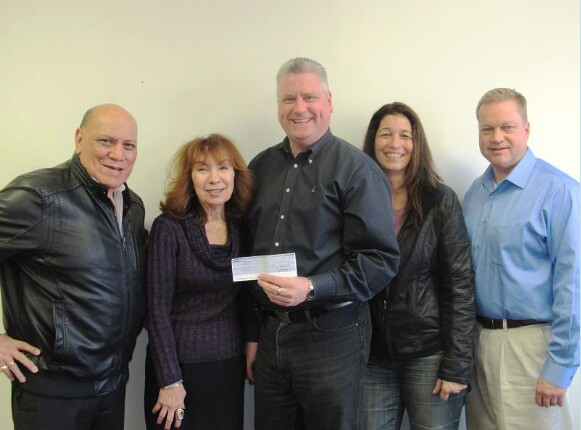 AARP Rhode Island Executive Council member Jorge Cardenas (left) has the privilege of presenting a check for $4,000 to support Sodexo Providence employees' Weekend Backpacker Program. A group of company volunteers provide students with take-home backpacks every Friday packed with food to feed a family over the weekend.
Pictured with Jorge are, left to right, Backpacker Program treasurer Bella Coppolino; Sodexo Regional District Manager Mark Jeffrey; Backpacker Program coordinator June DiLorenzo; and Sodexo Providence General Manager Marc Roy. Jorge, also a Sodexo employee, is President of the Back to School Celebration, which distributes some 13,000 backpacks filled with school supplies and nutritional information to Rhode Island students each summer.
The Backpacker Program is featured in the award-winning AARP Rhode Island senior hunger documentary Hungry in the West End.
AARPRI