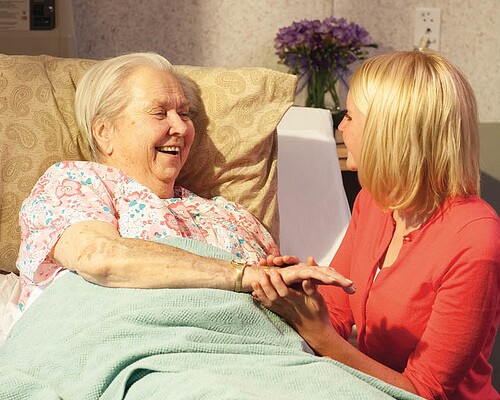 "The contributions of America's family caregivers – relatives, partners, friends and neighbors – are currently the foundation of the nation's long-term care system," AARP Rhode Island Advocacy Director Deanna Casey told members of the House Health, Education and Welfare committee on Wednesday. "These unpaid caregivers provide the majority of home and community based services for persons with disabilities of all ages and are critical to helping people remain at home."
AARP urged members to pass House Bill 5155, the Family Caregivers Support Act of 2013. The bill addresses strengthening family caregiver support services by conducting a needs assessment for respite services and caregiver support programs.
"Family caregivers provide a wide range of assistance and often become both the de facto care coordinators and care providers when their loved ones are discharged from hospitals, nursing homes, or home health care, with little or no preparation for their complex responsibilities," Casey said in prepared testimony.
"Often because of a lack of training and support, caregivers' own physical and mental health may be placed at risk. They are more likely than non-caregivers to have chronic health conditions, including depression, as well as medical bill problems or medical debt. The health of the caregiver also impacts the health of the care recipient. All of this underscores the importance of recognizing the role of the family caregiver in the health and long-term care system and using preventive and other interventions with the caregiver to ultimately benefit the caregiver and the care recipient."
Rhode Island testimony H5155 / 3D Assessing Family Caregiver Needs PPI Fact Sheet