RI Voter Change of Party/Disaffiliation Deadline Nears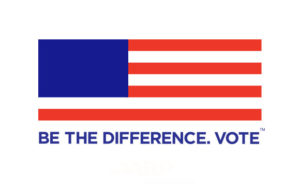 If you want to switch parties, or if you would like to be registered with no party affiliation, you can change the preference in your RI voter registration. Planning on voting in the September Rhode Island Primary and November General Election and want to make a change in your party affiliation or disaffiliate from party designation? Voters have until June 14 to make the change with the RI Secretary of State's Office.

Make your change on line. You will need your driver's license handy as you will be asked to enter your name, address, date of birth and CLICK HERE and get started with "View/Update My Voter Record."license ID number. This is to confirm you are registered and your voter information is up to date before requesting any changes.

Under state law, these changes must be made 90 days prior to an election. You must make any changes by June 14 in order to have your change of status in place in time for the September 12 Primary Election.



Take the Pledge to Vote!
This year's elections are some of the most
important in our lifetimes. Every vote counts,
and together, we the people can hold politicians
accountable.