Join the ranks of AARP volunteers taking part in the
2016 Back to School Celebration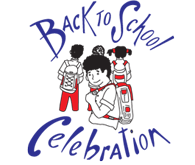 Kids and their families may not be thinking about going back to school but the Rhode Back to School Celebration, AARP Rhode Island and other community partners are preparing. Big time. It's the annual event that makes sure more than 12,000 children receive a new backpack filled with school supplies. It's a big boost for struggling families and it happens to be AARP Rhode Island's most popular event of the year.
#AARPRI
You can take part by volunteering on packing days (July 29-30) or the backpack distribution day (August 20). You can learn more about Back to School Celebration here.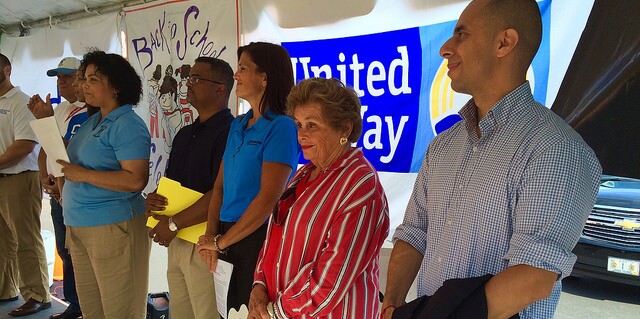 To volunteer, send an email to Darlene Reza Rossi and include your name, where you live, your phone number, shirt size (see below) and volunteer preferences.
Packing Dates: Friday, July 29th and Saturday, July 30th
Time: 8:00 a.m. to 12:00 p.m.

Location: Sodexo (warehouse), 25 Royal Little Drive, Providence, RI

Distribution Date: August 20th
Time: 10:00 a.m. to 1:00 p.m. at various locations listed below. Please let us know if you are interested in volunteering and if so, which distribution center.
Locations:
- Veteran's Memorial Elementary, 150 Fuller Ave., Central Falls
- Blackstone Valley Prep Mayoral Academy, 291 Broad St, Cumberland
- East Bay Community Action Program, 1 John H. Chafee Boulevard, Newport
- Pawtucket Paw Sox, McCoy Stadium
- Hope High School, 324 Hope St. Providence
- Nathanael Greene Middle School, 721 Chalkstone Ave., Providence
- Parent information and Students Registration, 325 Ocean St., Providence
- Nathanael Green Middle School, 721 Chalkstone Avenue, Providence
- West End Community Center, 109 Bucklin St., Providence
- United Way of Rhode Island, 50 Valley St., Providence
- Thundermist Health Center, 186 Providence St, West Warwick, 02893
- St. James Baptist Church, 340 South Main St, Woonsocket
Lastly, we will provide you with an AARP t-shirt to be worn while you volunteer for the packing or distribution days. Please provide your t-shirt size (S, M, L, XL, or 2XL).
Email Darlene Reza Rossi
#AARPRI