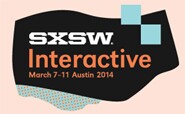 Put AARP Rhode Island and senior hunger on modern culture and media's largest stage, the SXSW Interactive Festival in Austin, Texas. Your online vote can make it happen. John Martin ("Hungry in the West End") and homelessness crusader Mark Horvath ("Invisible People") will discuss how they took the tools of mainstream journalists and made their mark via social media.

VOTE NOW and please share by clicking on the Facebook, Twitter and LinkedIn buttons on the SXSW page.

Our award-winning (Best Documentary, LA Web Series Fesitival) multi-media exploration of senior hunger in Providence's West End community includes an eight-part video documentary series produced, directed and narrated by AARP Rhode Island's John Martin and Web-based stories by Jody McPhillips. You can learn more about our project here.