Help make Lincoln a safer, easier place to walk
Join AARP Rhode Island for an Active Living Workshop
and sidewalks & streets survey led by Dan Burden
Friday, September 19
8:30 a.m. – 3 p.m.
Starting at Kirkbrae Country Club
197 Old River Rd, Lincoln
Survey on New River Road
Wear comfortable clothes & shoes and be prepared to learn and enjoy. Transportation to the site will
be provided so that we'll walk only a short distance. Breakfast and lunch will be served. #
Questions: Call AARP at 401-248-2654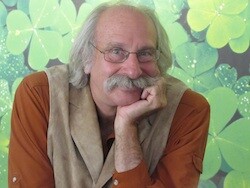 Dan Burden is executive director and co-founder of the Walkable and Livable Communities (WALC) Institute, a nonprofit organization that works throughout North America and the world to create healthy, connected communities that are supportive of active living and that advance opportunities for all people through walkable streets, livable cities, and better built environments.
Dan has spent more than 35 years helping to get the world "back on its feet." His efforts have earned him the first-ever lifetime-achievement awards issued by the New Partners for Smart Growth and the Association of Pedestrian and Bicycle Professionals. Additionally, in 2001, Dan was named by TIME magazine as "one of the six most important civic innovators in the world." Also that year, the Transportation Research Board of the National Academy of Sciences honored Dan by making him their Distinguished Lecturer. In 2009, a users' poll by Planetizen named Dan as one of the Top 100 Urban Thinkers of all time.
WATCH: Dan Burden at the 2013 Senior Agenda Coalition of RI Annual Conference