Learn essential networking and interviewing skills at our free, two-part webinar.
Sharpening Your Networking & Interview Skills

Part 1: Tuesday, June 4, 2019, 7 p.m. ET
Part 2: Thursday, June 6, 2019, 7 p.m. ET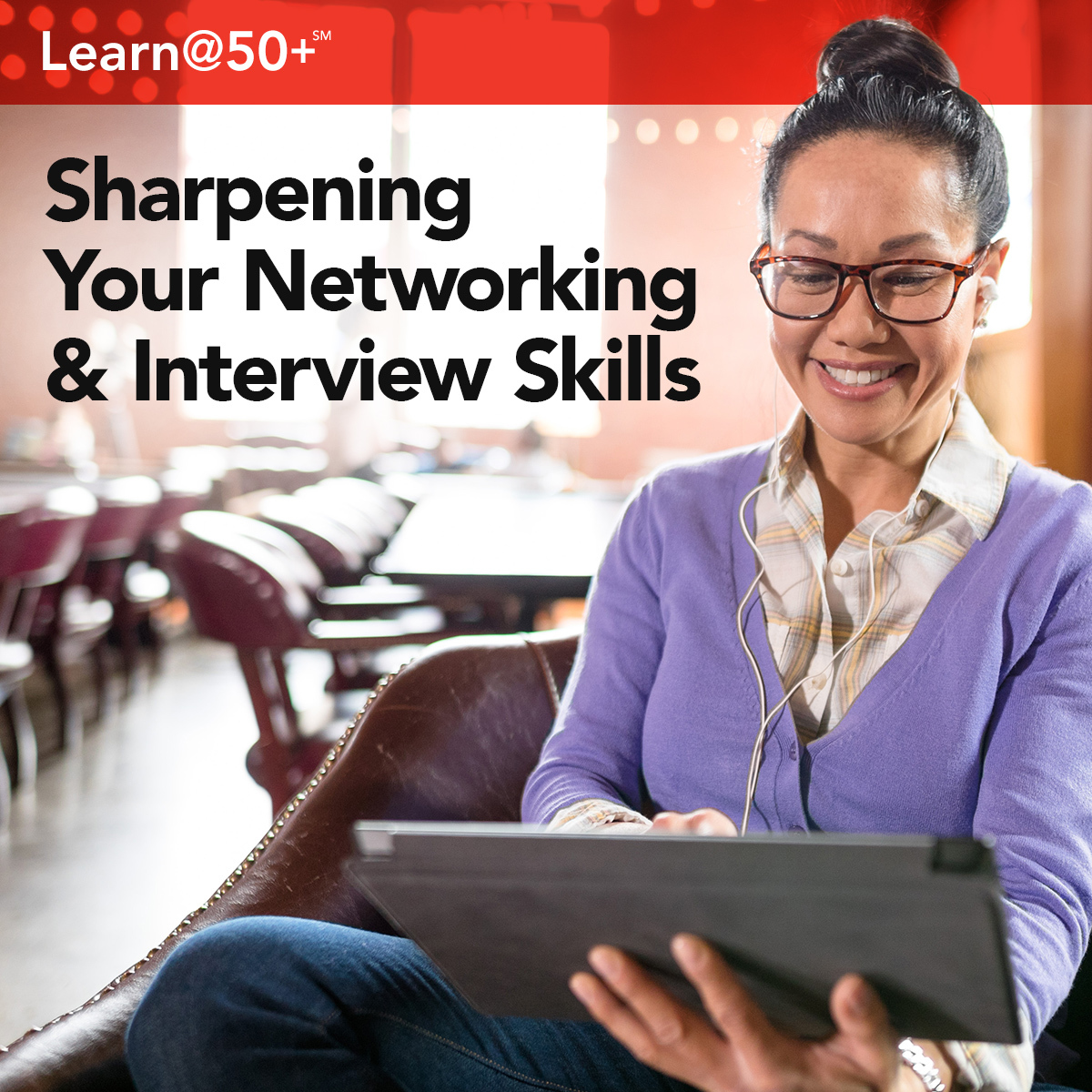 No matter your skills or experience, getting the job often comes down to two critical factors: 1. Who you know, and 2. How you handle yourself in an interview. AARP's free, two-part webinar, Sharpening Your Networking and Interview Skills, was created to help you hone these abilities and give you the edge when it comes to landing the job or promotion you want.

Attend both sessions of this expert-led, interactive event to learn about:

The three steps of networking: Identifying who you know, reaching out and sharing your job status
How to respond to tough interview topics such as employment gaps and over qualification
Creating your own personal sales pitch
Proper social media job etiquette during a job search
Preparing for video, panel and other types of interviews
Plus, AARP experts will also be on hand to answer your questions during the webinar. Don't miss your chance to stand out from the job search crowd. Sign up for both sessions today!

Click here to register today!