Log In, for Information, Fun and Learning!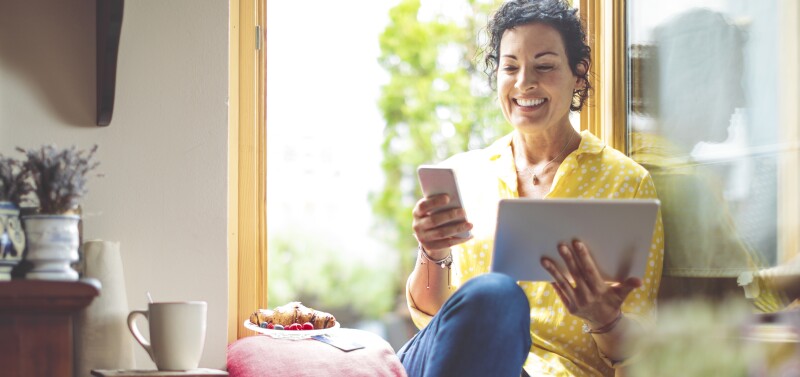 Celebrating the holidays safely doesn't mean you have to miss out on connecting with loved ones or embracing the spirit of giving. From virtual volunteering to live concerts and more, here are some ideas to help keep your season festive.


Tuesday, December 1, 2 p.m. - AARP Easy Tech Workshop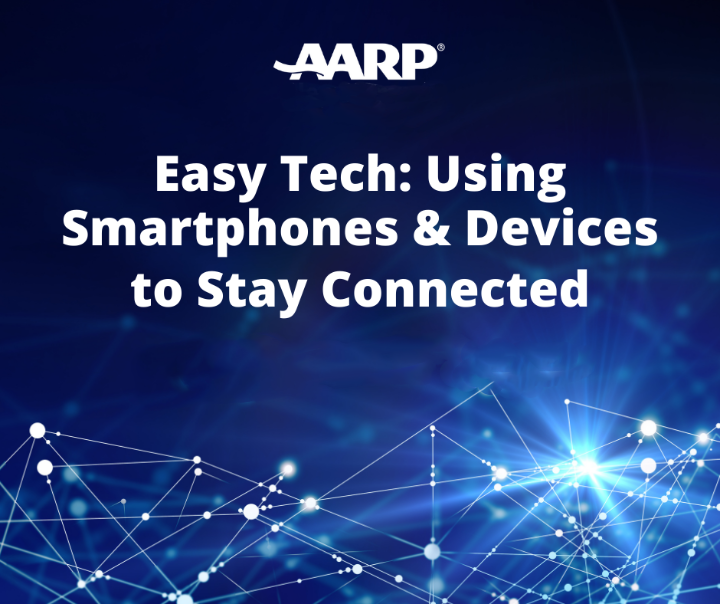 It's ever been more important to stay connected. Learn how easy it can be to get the most out of your smartphone at this virtual workshop.

Register

Tuesday, December 1, 8 p.m. - AARP World AIDS Day Town Hall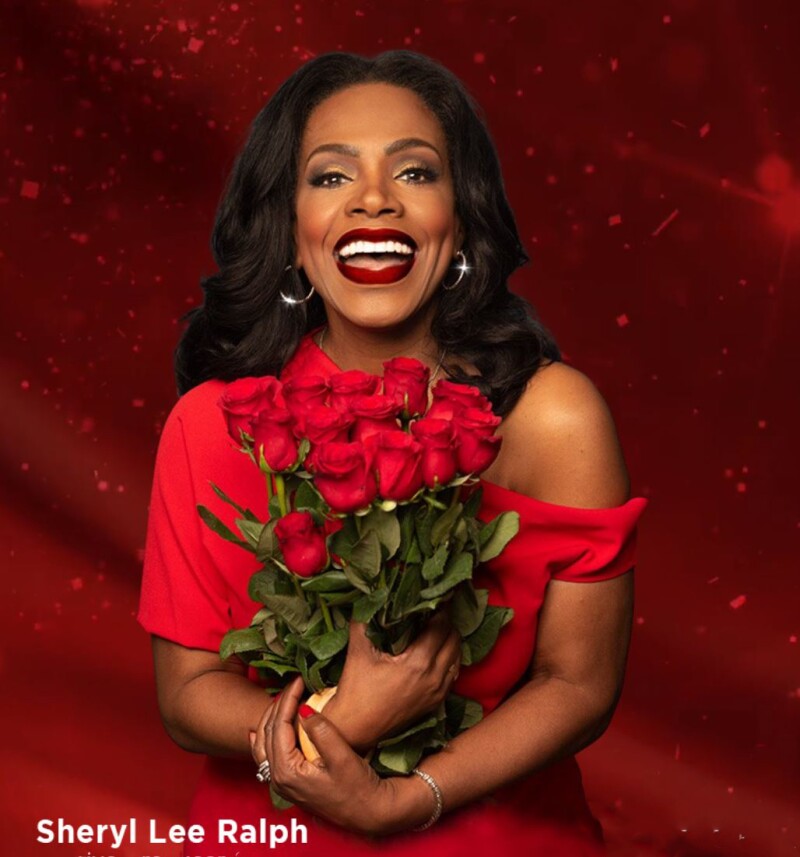 Join AARP and The D.I.V.A Foundation for a virtual World AIDS Day panel discussion on a range of topics, including aging, LGBTQ+, HIV/AIDS and COVID-19 impacts on the Black community. Sheryl Lee Ralph will be your host.

Watch live at www.divassimplysinging.com


Thursday, December 3, 1 p.m. - Staying Safe and Coping This Winter
As cases, hospitalizations and deaths from the coronavirus spike nationwide and pandemic fatigue continues, this live Q&A event will provide the latest information on staying safe, vaccines, testing and risks related to specific activities. Our experts will also address how to maintain social connections and focus on mental wellness, including guidance to combat the underlying factors of social isolation and caring for yourself and family members. Call 855-274-9507 toll-free to submit a question


Register.


Thursday, December 3, 7 p.m. - FRAUDCAST: Stay Safe From Holiday Scams

AARP is here to help connect you to the resources and information that will help you make decisions that are right for YOU! Plus, if you can't make one of our free webinars when it's broadcasted, register and you'll get a link to view any time. Explore what you need to know about spotting and identifying fraud by watching our free webinar.

Register

Thursday, December 3, 7 p.m. - The AARP Purpose Prize Awards
Join AARP online as we celebrate the 2021 AARP Purpose Prize honorees and Golden Globe® award-winning actor Glenn Close. Hosted by journalist Lisa Ling. RSVP Today!

Register


Friday, December 4, 8 pm ET - Movies for Grownups in the Variety Streaming Room

Young Marco is obsessed with playing video games and hardly leaves the house. When his grandfather, Nonno, moves in, Marco's life is turned upside-down and he's forced...to go play outside. Nonno introduces him to bocce and to the neighborhood crew of old-school guys who play daily at the local court. With sport, laughter and love, Marco finds connection to other people "in real life" and rounds up a team of neighborhood kids to take on his grandfather and his pals.

This event is free, but you must register to view and participate. Registration closes at 12 pm ET Friday, December 4.


Wednesday, December 9, 5 p.m. - Virtual Concert: Judy Collins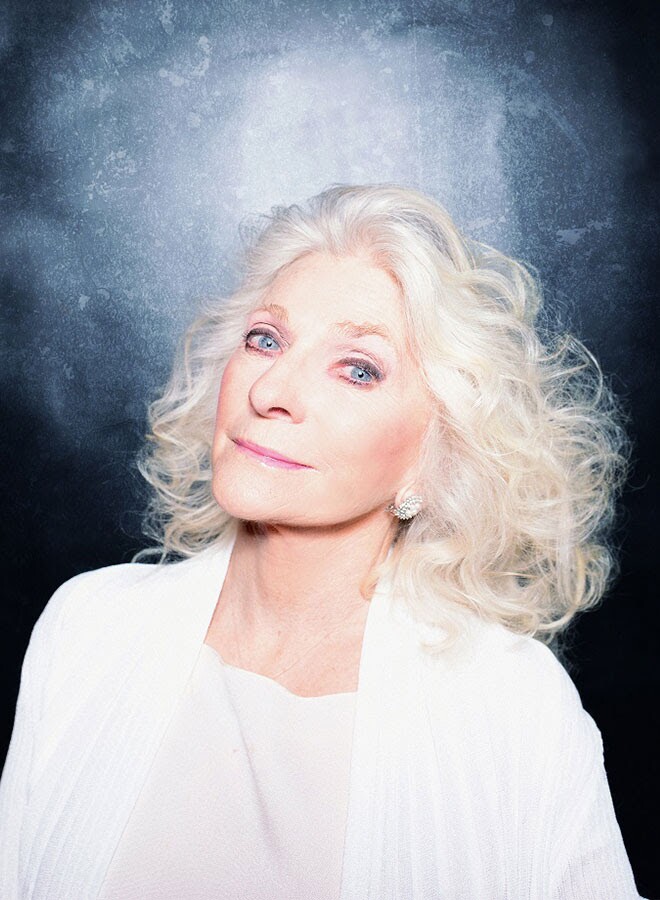 Isn't it rich? AARP New York presents a concert and Q&A with Judy Collins.

Register


Wednesday, December 9, 8 p.m. - AARP Movie Night: Sylvie's Love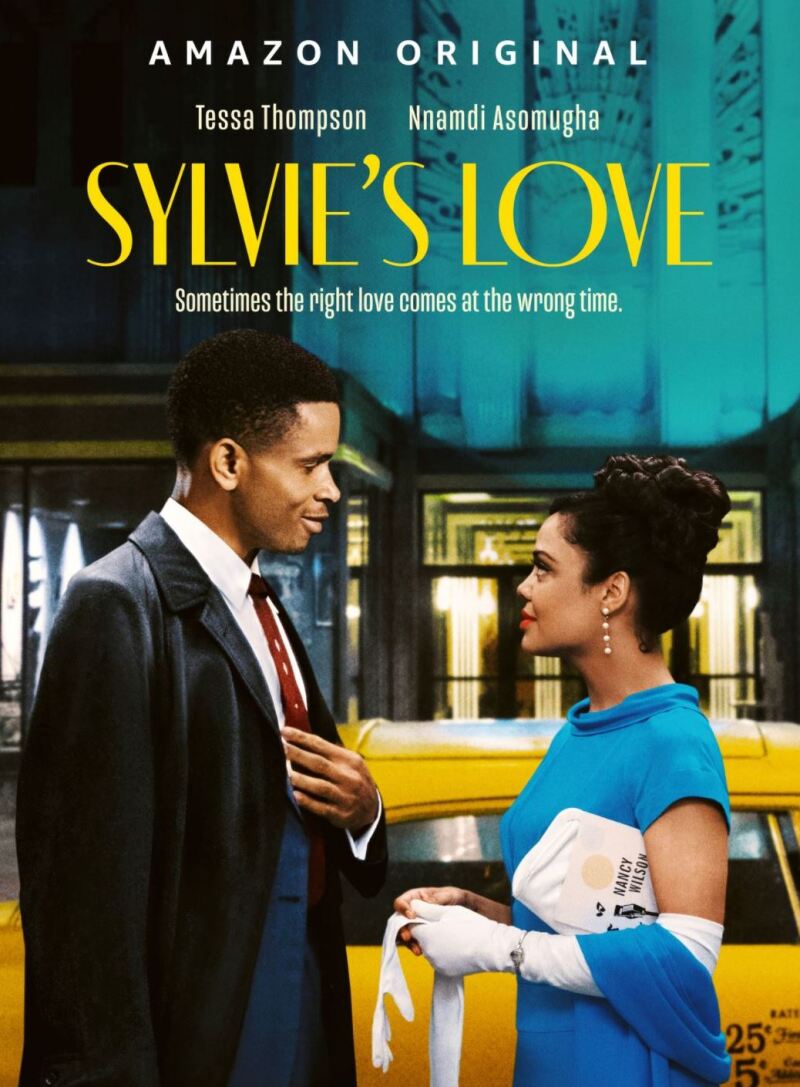 A unique love story unfolds between a young woman and an aspiring saxophone player in Harlem in the late 1950s.

You must register for this free screening by Noon EST on December 9.
Register


Thursday, December 10, 4 p.m. - Virtual Healthy Cooking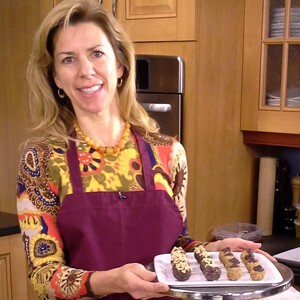 Chef Mary Weaver of Newport Cooks will be preparing a Not Your Typical Pumpkin Pie with Ginger Snap Crust that is both gluten-free and dairy-free – a perfect dessert for the upcoming holidays. And she will also show us how to make Cranberry Chutney that will make a nice condiment to your meal or perhaps a great gift idea. Both recipes include easy to find ingredients, and quick prep and cooking time to enjoy within the hour.

Register or via phone at 877-926-8300.

Friday, December 11, 11 a.m. - AARP Andrus Award Ceremony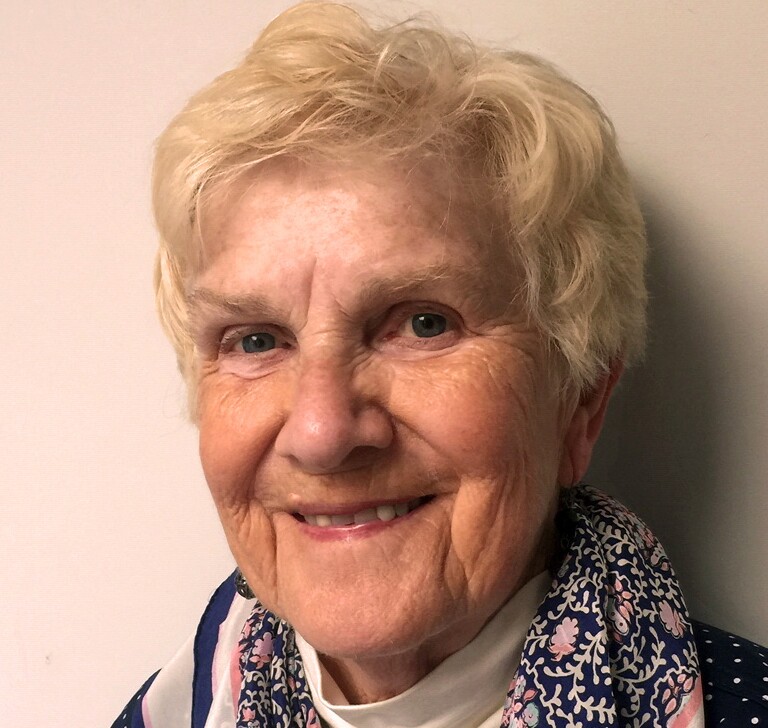 On Zoom, we honor Portsmouth's Tia Scigulinsky as recipient of our 2020 Ethel Percy Andrus Award for Community Service.

Register or via phone at 877-926-8300.

Wednesday, December 16, 10 a.m. - December Coffee Chat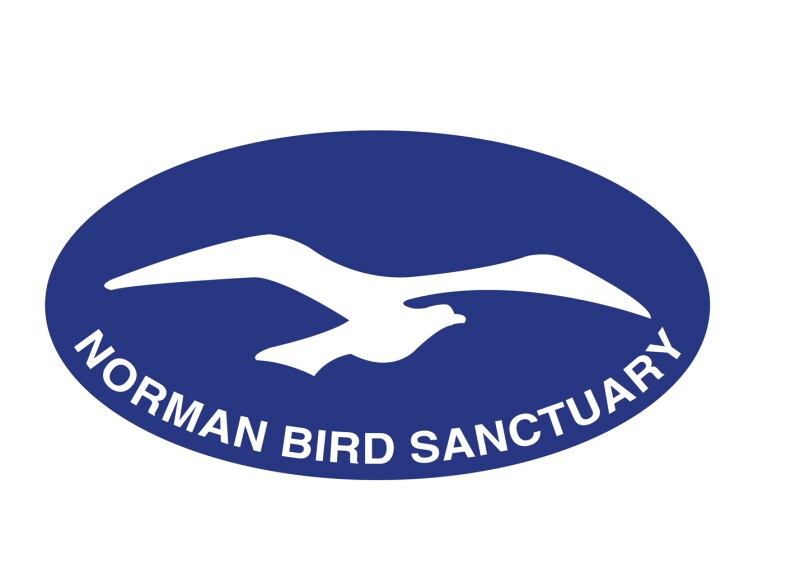 Join horticultural therapist Joye Whitney from the Norman Bird Sanctuary who will show us how to make a scented fresh evergreen wreath that is bird friendly. Wreath kits are available for pick up at the sanctuary for you to build along with Joye during the virtual event
or afterward.

Register or via phone at: 877-926-8300



What You Need to Know: Treatment & Vaccines
Coronavirus Tele-Town Hall
Thursday, Dec. 17, at 1 p.m. ET
Call toll-free 855-274-9507 to submit a question and listen to the live event
As the year ends with promising news about vaccines and treatments but with coronavirus cases and hospitalizations continuing to spike nationwide, the event will address the following topics:

The latest information on vaccine development, including an update on current trials and FDA approvals, and what people should know and understand related to distribution.
The advancements that have been made in treatment, related to the coronavirus, with particular attention given to new therapeutics that lessen the severity of the virus as well as new federal government tools to track deployment of treatments.
The best ways to stay safe and protected from the coronavirus, including guidance for holiday gatherings, how to access testing and how to prevent the further spread of COVID-19.

Meet our experts:

Janet Woodcock, M.D., Operation Warp Speed, and Director, Center for Drug Evaluation and Research, Federal Drug Administration
Steven C. Johnson, M.D., Professor of Medicine, Division of Infectious Diseases, University of Colorado School of Medicine and Anschutz Medical Campus Multidisciplinary Center on Aging


Saturday, December 19, 11 a.m. - Daybreaker Live: 'Tis the Season to Dance
Not only is the legendary Dionne Warwick dropping in to remind us that what the world needs now is love, sweet love… But R&B icons, The O'Jays, are gifting us a ride on their Looooooove Traaain! Log on and dance!

Register


December 28, 2020 at 9:00 PM - AARP Presents a Livestream Concert Featuring Clay Walker
We all could use more music in our life. There's a powerful connection between music and brain health. Music can help to reduces stress and promotes an overall sense of well-being. That's why AARP is bringing you information about music and brain health during this special livestream performance featuring American country music artist Clay Walker.

Register



We all could use more music in our life. There's a powerful connection between music and brain health. Music can help to reduces stress and promotes an overall sense of well-being. That's why AARP is bringing you information about music and brain health during this special livestream performance featuring American country music artist Clay Walker on December 28, 2020 at 9:00 PM ET/ 8:00 PM CT.
Originally from Texas, Clay Walker has 11 studio albums, four of which have been certified platinum, and he was inducted into the Texas Cowboy Hall of Fame in 2015.
The livestream concert is free and will be held online. You must register in order to participate.
One Day Universty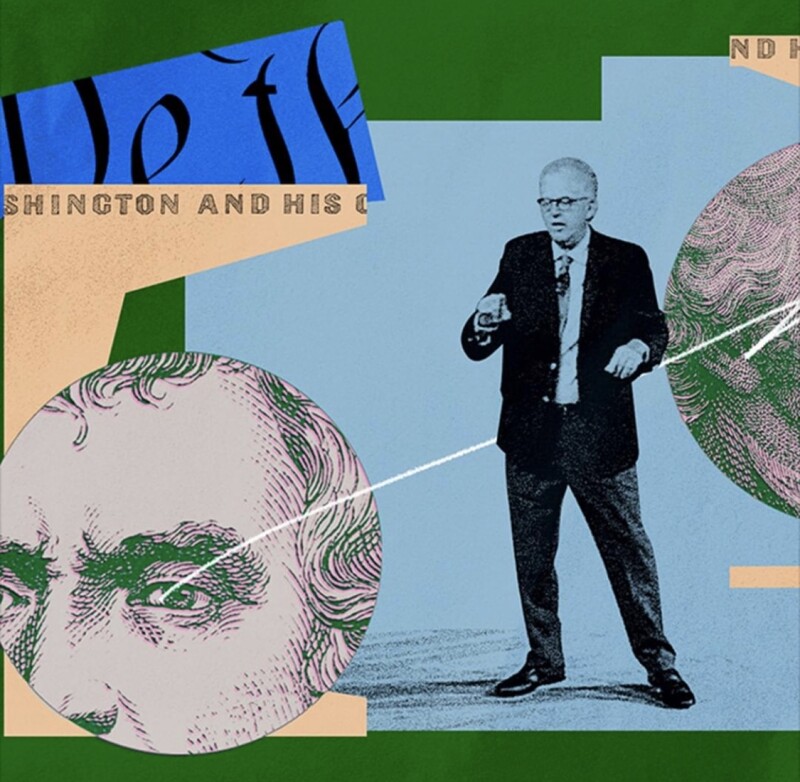 Go back to school for a series of One Day University lectures, presented by AARP. Engage with top university professors on a variety of fascinating topics geared towards the 50-plus community.

Click to register for access to one or more of the pre-recorded lectures which will be followed by a live Q&A with the professor.

All lectures are free and held online. You must register in order to participate.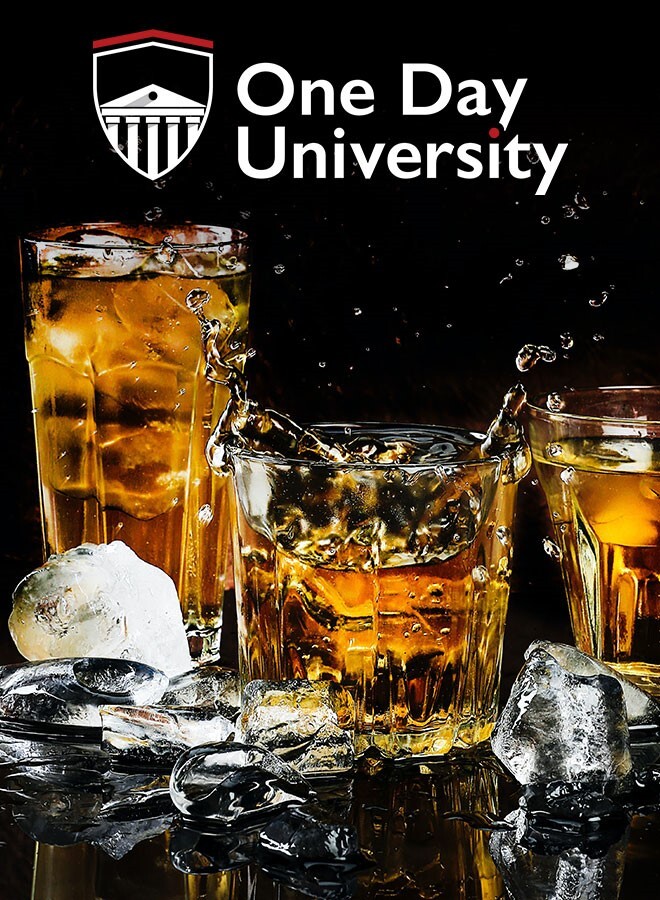 The Modern Whiskey Boom: Wednesday, December 2 at 5:30 pm ET - William Schragis, guest lecturer from the Culinary Institute of America and National Director of Barrell Craft Spirits, will define whiskey from 5 main whiskey-producing countries and speak about some of the most successful classic and emerging whiskey makers. He'll also offer insights on how companies large and small have capitalized on the growing global interest and how others have failed to explain why they are special. Register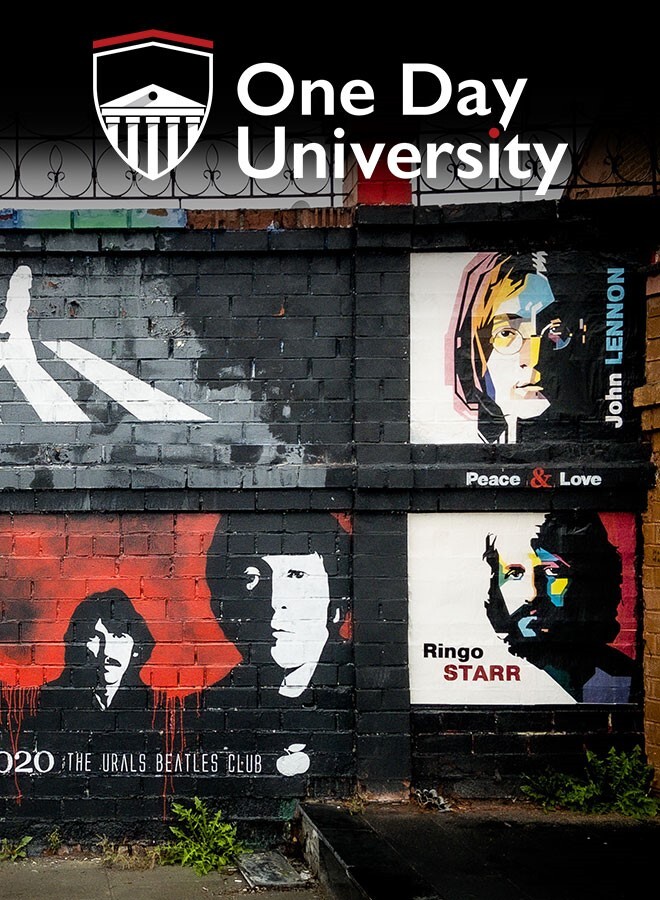 The Beatles, The Sixties & Popular Culture: December 9 at 5:30 pm ET - Between 1962 and 1970 The Beatles released 22 singles, several EPs and 11 albums featuring folk, rock, country, rockabilly, soul blues, doo-wop, and new genres they invented like psychedelic music and heavy metal. American and English culture of the 1960s is reflected in their music and in the relationship between the two countries. Join Professor Yudkin of Boston University in a celebration of The Beatles impact on popular culture. Register
Music & The Brain: December 16 at 5:30 pm ET - Prof. Aniruddh Patel of Tufts University and author of Music, Language, and the Brain will discuss a wide variety of research studies bearing on the evolution and biological power of music. These will include studies of how music is processed by other species, and studies of how active engagement with music enhances brain function, including both neurologically normal individuals and those with brain disorders. Register
The Culinary History of America: December 23 at 5:30 pm ET – We're eating our way (intellectually) through the culinary history of the United States with award-winning professor Allen Pietrobon. We'll sample world-famous restaurants of the 1890s, trudge through the Great Depression's affects on cuisine, witness the radical eating habits wrought by World War II, and push a wonky-wheeled shopping cart through the 1950s "dark ages" of frozen TV dinners and Jell-O salads. What Americans ate over the decades had a major impact on American society, culture, and family time. Register

AARP's Members Only Access site is offering some of One Day University's most popular lectures for free through the end of the year! To view available lectures, visit:
https://www.aarp.org/benefits-discounts/members-only-access/info-2020/one-day-university.html
No registration is required to view these lectures. However, you must be an AARP member and must log into your AARP account.



AARP RHODE ISLAND IS ON THE AIR!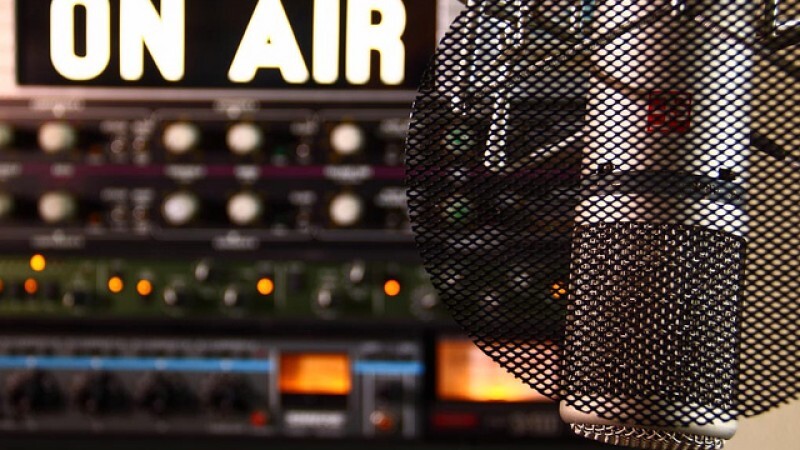 In order to reach more 50+ Rhode Islanders during the pandemic, we've taken to the airwaves with weekly appearances on radio stations in Woonsocket, Westerly and Newport.

AARP Rhode Island Communications Director John Martin (the former Rhode Island radio talk show host) joins the conversation on Woonsocket's WOON (1240 AM) Tuesdays from 8 a.m. to 9 a.m. as a guest on the storied "Coffee an…" morning show. Later on Tuesdays he chats at 9:30 a.m. with host Bruce Newbury on Newport's WADK (540 AM). Wednesdays Martin checks in at 8:10 a.m. with morning host Frank Proznitz on Westerly's WBLQ (1230 AM).

In addition, 60-second AARP Rhode Island Updates air daily on the above stations as well as WPRO (630 AM). Tune in to stay in the know!


Feeling lonely and isolated can be overwhelming, especially at this time of year. But help is available – and it's free. Click here to learn more about Social Check-in.




Improve Your Driving Skills - Online

Continuing our precautions against the COVID-19 coronavirus pandemic, AARP has made the difficult decision to cancel all in-person AARP Smart Driver Safety Classes for the remainder of 2020. However, the AARP Smart Driver online course is available right now. Participants taking the online course will be eligible for a special 25% discount through December 31, 2020. You may also qualify for multiyear discount on your car insurance.

TAKE THE AARP SMART DRIVER™ ONLINE COURSE TODAY!
The AARP Smart Driver course is based on the latest driver safety research and insights. By taking the course online, you can move at your own pace from the comfort of your home. Over nine in ten people reported changing at least one driving behavior after completing the course. The course will teach you:

» Evidence-based safe driving strategies
» How to deal with aggressive drivers
» New traffic laws and rules of the road

Plus, upon completion, you may be eligible for a multiyear car insurance discount. Consult your insurance agent for details.


<Click image to play video>
Email Lorna Oinonen to learn more about becoming a volunteer with AARP Driver Safety in Rhode Island at jl.oinonen@gmail.com


Train online to become a Tax Aide Volunteer
The Rhode Island AARP Tax-Aide Program is seeking volunteers to provide help and assistance in the preparation of personal income tax returns. Watch the video and then, to apply, just click the link below.