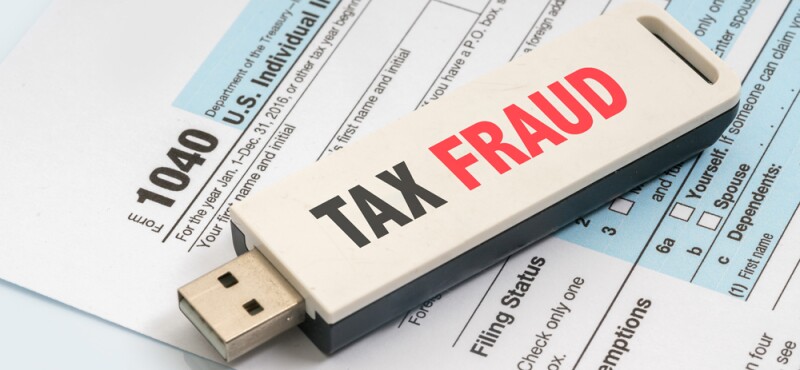 By Kathleen Connell

With tax-filing season a prime time for identity theft scammers to prey on unsuspecting consumers, I want to pass along some important information from the AARP Fraud Watch Network. It's a suggestion that submitting your tax return as soon as is practical can greatly reduce you chance of being victimized by a fraudulent return.

The IRS reports that taxpayers have been losing as much as $3 billion annually to tax-related identity theft. This scam occurs when a fraudster steals your Social Security number and files a tax return in your name to claim a fraudulent refund.

The recommendation is that taxpayers file their returns as soon as they receive all of the necessary paperwork. Of course, none of us are eager to work on our tax returns, but if you procrastinate until close to the filing deadline you are giving an identity thief the maximum amount of time to steal your personal information and file a fraudulent return.

While consumers must be constantly vigilant to guard against falling victim to identity theft, the good news is that there are simple steps you can take to prevent your personal information from becoming compromised. The AARP Fraud Watch Network recommends:

· Mail tax returns directly from the post office. If filing electronically, use a secure network and encrypt.

· Stay safe online. Do not respond to emails that appear to be from the IRS, and never click on links. The IRS does not send unsolicited, tax-account related emails and never asks for personal and financial information.

· Protect your personal information. Never store important account numbers or data in purses or wallets, or on smartphones. Use a shredder for paper documents, and install a locking mailbox.


If you think you may have been targeted by an ID theft scheme, refer to the IRS Taxpayer Guide to Identity Theft and report it to your local police. You also may report suspected identity theft to the RI Attorney General's consumer protection unit via email consumers@riag.ri.gov or by calling 401-274-4400.

The Fraud Watch Network also is conducting a public outreach campaign this season to warn residents about the IRS imposters. In this scam, con artists impersonating IRS agents telephone people and tell them that they are in serious trouble for non-payment of back taxes. The targets are aggressively threatened with police arrest, court action or confiscation of property unless they make immediate payment. The FWN's advertising and an online video emphasize that that legitimate IRS representatives do not call to demand immediate payment, threaten arrest or demand immediate payment via credit or debit card.


I visited the IRS Web site and found this recent update on how the scam has escalated:

In the latest version of the phone scam, criminals claim to be calling from a local IRS Taxpayer Assistance Center (TAC) office. Scam artists have programmed their computers to display the TAC telephone number, which appears on the taxpayer's Caller ID when the call is made.

If the taxpayer questions their demand for tax payment, they direct the taxpayer to IRS.gov to look up the local TAC office telephone number to verify the phone number. The crooks hang up, wait a short time and then call back a second time, and they are able to fake or "spoof" the Caller ID to appear to be the IRS office calling. After the taxpayer has "verified" the call number, the fraudsters resume their demands for money, generally demanding payment on a debit card.

Fraudsters also have been similarly spoofing local sheriff's offices, state Department of Motor Vehicles, federal agencies and others to convince taxpayers the call is legitimate. IRS employees at TAC offices do not make calls to taxpayers to demand payment of overdue tax bills. The IRS reminds taxpayers it typically initiates most contacts through regular mail delivered by the United States Postal Service.

I would like to remind you that taxpayers who need filing assistance and cannot afford a tax preparation service may take advantage of AARP Foundation Tax-Aide. Now in its 52nd year, Tax-Aide is the nation's largest free tax assistance service and is offered in more than 5,000 locations nationwide and a dozen or so here in Rhode Island. For more information, visit www.aarp.org/findtaxhelp or call 1-888-AARPNOW (1-888-227-7669).