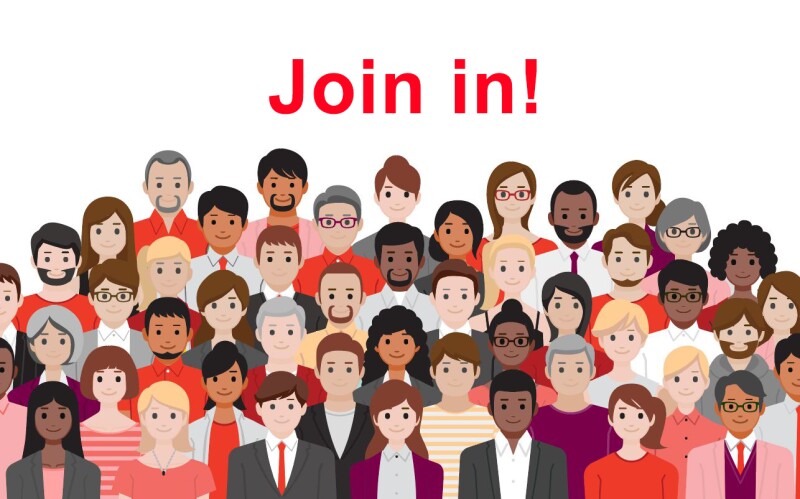 By Catherine Taylor

Creating opportunities for people to be active, healthy and socially engaged is an important part of AARP Rhode Island's mission to empower people to choose how we live as we age. Here's what we have on tap in the weeks ahead.

On May 22, AARP Rhode Island presented a free performance by poet, playwright, and performer Christopher Johnson. In "Aging Unbound," which took place at the Providence Public Library, Christopher shared his personal observations on the aging experience while discussing and debunking misconceptions and stereotypes around aging.

We will present highlights of that event along with an interactive Q&A with Chiristopher, live online at 6 p.m. on June 19. Watch for registration coming soon to www. aarp.org/RIEvents.

Christopher is the recipient of the 2018 Rhode Island State Council of the Arts Fellowship for Playwriting and a finalist for the 2018 for the MacColl Johnson Fellowship. His spoken-word performances, it has been said, touch the heart with feathers and barbed wire alike, speaking uncomfortable truths, invoking the best and worst of human emotions.

On July 19th and 20th, AARP Rhode Island will host talks by renowned urban innovator and planner Gil Penalosa.

Gil is Founder of 8 80 Cities, a Canadian-based international non-profit organization, named for Gil's provocative, iconic question: "What if everything we did in our cities had to be great for an 8-year-old and an 80-year-old? Surely, we would end up with fantastic cities for all!" He also is founder of Cities for Everyone, focused on advocacy – in other words, getting done what it takes to fulfill the vision of robust communities strongly shared by AARP.

We're bringing Gil to Rhode Island to complement AARP's Livable Communities initiatives. From supporting cities and towns in joining the AARP Network of Age-Friendly States and Communities, promoting Green & Complete Streets policies, and advocating for Accessory Dwelling Units (ADUs), to awarding Community Challenge Grants and hosting local forums and activities, AARP, our volunteers, and our many dedicated partners are helping to make Rhode Island communities more wonderful places to live.

I am so excited for all of us to hear Gil's message. We soon will announce venues in Providence and Newport, where I am delighted that the mayors of both cities will attend Gil's appearances. Which, as always, will be free and open to the public. Stay tuned for more details; registration will open in June.

Finally, this summer we are lining up free AARP Fraud Watch Network shredding events around the state to help you protect against identity theft by confidently destroying documents containing personal and financial information. Drop offs from 9 a.m. - noon at the locations below. No more than boxes per car; no businesses, please. Registration is not required.

Monday, July 31 – Newport, Edward King House
Tuesday, August 1 – Cumberland, Cumberland Senior Center
Wednesday, August 2 – Bristol, Bristol Community Center
Thursday, August 3 – Cranston, Attorney General's Office (Pastore Center)
Friday, August 4 – East Providence, East Providence Senior Center

Looking for outdoor fun? Register for a free AARP-sponsored Bike Newport Full Moon Bike Ride, the Ocean State's ultimate coastal sunset biking experience. Tour 15 miles on Newport's scenic roads from downtown Newport to Fort Adams around the beautiful Ocean Loop and along the mansions of Bellevue Avenue.

Meanwhile, back to the monthly RI Healthy Living Series, also listed on aarp.org/RIEvents. There's something every week waiting online for everyone:

Healthy Cooking with Chef Mary Weaver Learn to prepare nutritious food by creating healthy entrees and desserts. Upon registering you will receive an email with recipes and an ingredients list. Past cooking demos are available at www.aarp.org/RIReplays.
Everybody Dance!, hosted by Rachel Balaban This upbeat dance-movement class designed for all ages and abilities harnesses your vitality through the use of your own body. Perfect for caregivers to share with loved ones. Take part sitting or standing.
Tai Chi/Qi Gong with Master Wu Refresh and energize your body and soul! We bring you the ancient Chinese practice that combines movement with healing martial arts. Participate standing or sitting.
Laughter Yoga, hosted by Larry O'Brien Get more than a chuckle out of Laughter Yoga. Laughing has the power to change your mood within minutes by releasing brain chemicals called endorphins. Explore the potential health benefits of non-stop laughing and how you can make laughter a daily practice.
URI Master Gardener Series Just in time for Spring! Our gardening experts are here to share secrets of organic gardening, raised bed gardens and more. See a collection of past presentations at aarp.org/RIReplays.
Stay active, stay healthy, stay involved and have fun with AARP Rhode Island!

Catherine Taylor is AARP Rhode Island State Director.