Senior hunger series featured at another prestigious event

AARPRI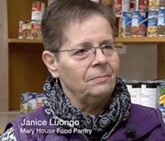 ARP Rhode Island's award-winning documentary Hungry in the West End is an Official Selection of the 2013 Independent Television & Film Festival (ITVFest) later this month in Dover, Vermont. Three episodes of the eight-part Web series will be screened on Sept. 26 and 27. It is one of just nine finalists in the Documentary category.
SCREENINGS UPDATE: Hungry in the West End screens at the Inn at Sawmill Farm, Thursday, at 4 p.m. and Friday at 3:10 p.m.
Funded by AARP Foundation and the Drive to End Hunger, Hungry in the West End is the story of seniors struggling with food insecurity, the challenges and obstacles they face and the dwindling resources available to supplement their nutritional needs. It also highlights the role of food banks and pantries, and the vital contribution of community volunteers. Its focus in on the West End of Providence, RI, a community with the highest Hispanic unemployment rate in the nation.
But the problem of senior hunger goes way beyond the West End's boundaries. And in Washington, a political battle is being waged over whether the government can continue to afford programs that assist the hungry.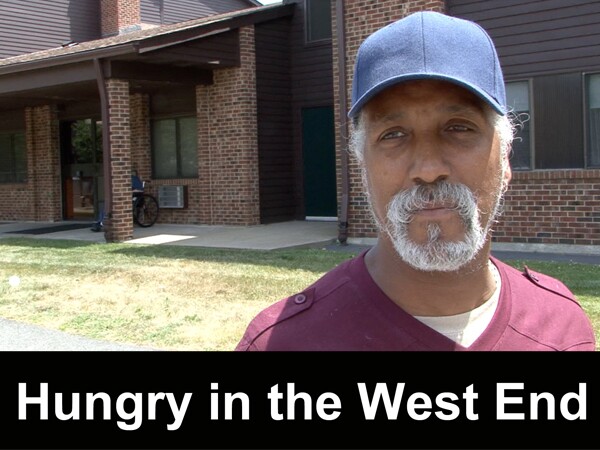 Hungry in the West End won Best Documentary Producer honors at this year's Los Angeles International Web Series Festival and was an Official Selection at last month's Melbourne International Web Festival. The project premiered as an eight-part Web series in January. It will be re-launched as a traditional full-length documentary later this year. The project was an Official Selection of the 2013 Rhode Island International Film Festival, where a "work in progress" screening of the feature-length cut played to a sold out audience.
Producer, director and narrator John Martin is a former broadcast journalist and newspaper columnist who joined the staff of AARP in 2011. He was media critic for the Providence Journal for 12 years and wrote a daily television review column, TV Tonight, for the New York Times Syndicate for seven years. He is a graduate of the University of Missouri School of Journalism and holds am MA in American Civilization from Brown University. He was an adjunct professor of communications at Roger Williams University for 10 years.
"This has been one of the most rewarding projects in my career," Martin said. "From the very first day it has been an education and an experience that I feel privileged to share. What I am most proud of is that people say Hungry in the West End is both sobering and uplifting. There is a great need out there, but there also is a response to that need that is truly inspiring. It's my hope that people who watch Hungry in the West End can find their own way of becoming a part of the effort to reduce senior hunger."
ITVFest is the premiere festival for independently produced TV pilots, web series and multimedia content. ITVFest was founded in 2006 by TV producers Adam and Jenny Tesler. It was the same year YouTube launched, opening the question of what was going to happen with TV and web. ITVFest led the industry by immediately incorporating web and becoming the first Indie TV and web festival.
Learn more about Hungry in the West End at www.aarp.org/hungry