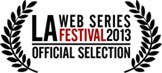 Senior Hunger Series Featured Next at Roving Eye Film Festival

AARP Rhode Island's senior hunger documentary Hungry in the West End has received international recognition at the Los Angeles Web Series Festival, which took place March 28-31.

The eight-part series was honored for "Outstanding Achievement - Producer" in the festival's Documentary category. Hungry in the West End, funded by AARP Foundation and AARP Drive to End Hunger, is produced, directed and narrated by AARP Rhode Island Associate State Director-Communications John Martin. This year's LA Webfest (as the event is popularly known) featured entries from throughout the country and 12 foreign countries. It is the oldest and largest festival dedicated to work serialized online. You may watch Hungry in the West End now on YouTube.

"We are exceptionally proud of John and delighted to see this much-deserved recognition," said AARP Rhode Island State Director Kathleen Connell. "The award acknowledges John's excellent work, but it also will lead to more people getting a better picture of senior hunger in America -- and the many ways people are working together for solutions to this national problem. I urge everyone to watch and to share the experience via social media.

Hungry in the West End focuses on Providence's economically stressed West End community which, among other things, has the highest Hispanic unemployment rate in the United States. Martin's documentary, and a complementary Web-based series by freelance journalist Jody McPhillips, goes beyond the West End to other parts of Rhode Island where senior hunger persists.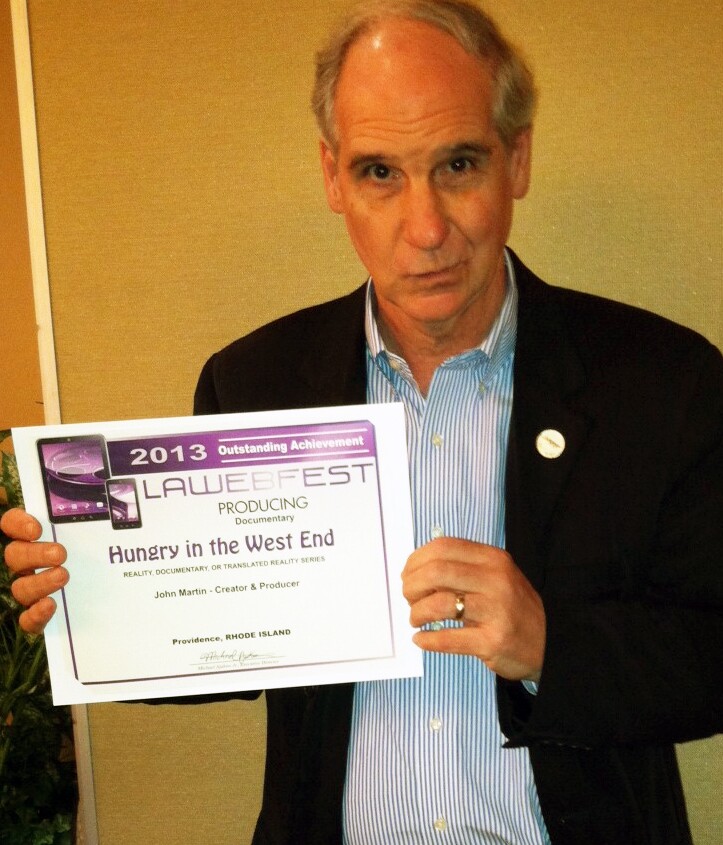 "Our journey into the West End revealed the depth of senior hunger," said Martin. "But we learned that hunger and poor nutrition is a huge problem for isolated seniors even in less-distressed communities. Yet, as we discovered so many dedicated people working to address senior hunger we found reasons to be optimistic. We only hope that Hungry in the West End inspires more people to become part of the solution."

Hungry in the West End is one example of AARP Rhode Island's community engagement in the West End. Staff and key volunteers are involved in efforts such as Back to School Celebration, World Diabetes Day and the chronic disease self-management program, Living Well Rhode Island. AARP has advocated for "Complete Streets" legislation and worked with the Rhode Island Public Transportation Authority to promote mass transit education. This winter, AARP teamed with Rebuilding Together Providence on a clean-up and renovation project at St. Martin de Porres Community Center in the West End and sponsored Telemundo's 2012 Feria de la Familia event.

Hungry in the West End will be featured at the 2013 Roving Eye Film Festival, taking place at Roger Williams University, April 14-19 & 28. Martin will present the documentary and deliver a short lecture on Monday, April 15, at 2 p.m., in Rm. 01, Global Heritage Hall. All festival events are free and open to the public. View the Roving Eye schedule.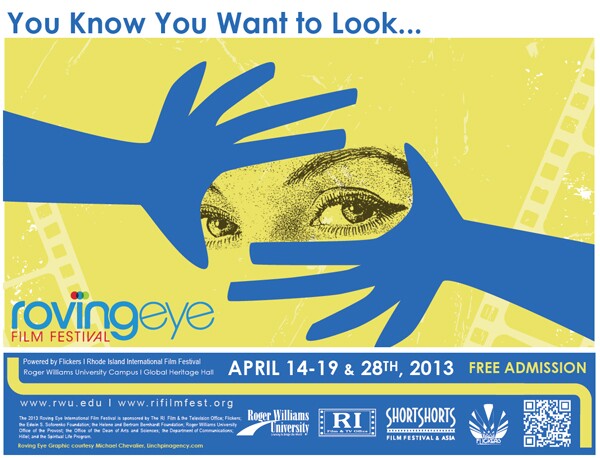 AARPRI