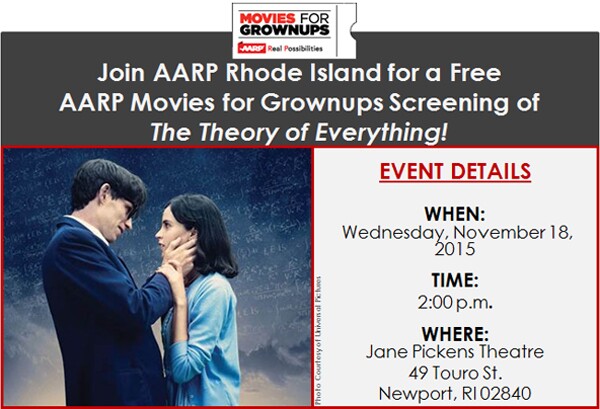 In connection with AARP's I HEART CAREGIVERS initiative, you are invited to a free screening of The Theory of Everything and to learn more about resources for family caregivers and their loved ones. I HEART CAREGIVERS works to recognize and support the 42 million Americans who perform a great labor of love every day—caring for older parents, spouses and others to help them live independently at home, where they want to be.
Starring Eddie Redmayne and Felicity Jones, The Theory of Everything is the extraordinary story of the renowned astrophysicist Stephen Hawking. Once a healthy, active young man, Hawking received an earth-shattering diagnosis at 21 years of age. With Jane fighting tirelessly by his side, Stephen embarks on his most ambitious scientific work, studying the very thing he now has precious little of – time.
Information about I HEART CAREGIVERS will be available at the event. Share your caregiving story now and learn more at aarp.org/iheartcaregivers . You can also find caregiving resources at aarp.org/caregiving.


#AARPRI