By Kathleen Connell
Published in RI Senior Digest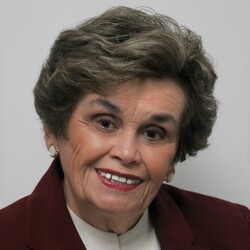 Senior Digest readers may know that AARP has spent the last eight months exploring senior hunger in Rhode Island. The results have been streaming on our Web page and our social media sites since December. Hungry in the West End has been as far-reaching as it is compelling.
When it comes to providing meals to hungry isolated seniors, the report keeps returning to a simple fact: Meals on Wheels arguably is the best means we have to help those who have difficulties feeding themselves and meeting their nutritional needs. And as Rhode Island ages, the number of homebound and seniors with limited abilities keeps growing. But there is more to the story than the obvious.
As the report shows, Meals on Wheels is more than a meal delivery service. Daily visits by volunteer and staff drivers are as important to some seniors as the food itself. No one puts it better in the series than Meals on Wheels West End driver Donald "Linc" Lincoln who says his daily routine provides "food for the soul." That is to say, he knows that the daily exchange with seniors on his route is what makes his work so important. Watch the video and you can tell this contact means everything to people he visits regularly.

Hungry in the West End







But there is more.
As AARP Rhode Island's John Martin and his former Providence Journal colleague Jody McPhillips were working in the West End this summer, researchers at Brown University were conducting a statistical analysis of 10 years of Meals on Wheels data. The report released at the end of December shows that people who receive home-delivered meals live longer independently in their homes – aging in place, as we like to say. Researcher Kali Thomas says when they do enter nursing homes they are in better health. Beyond that, the findings suggest that when a state spends money on Meals on Wheels, a savings comes back on nursing home costs covered by Medicaid.
There is still more. Experts we spoke with say that isolated and homebound seniors visited by Meals on Wheels are more likely to take their medications regularly. Drivers are not trained medication adherence counselors. However, they often distribute helpful materials and might ask, should someone seem out of sorts, "Have you been taking your prescriptions?" The personal prompt can make a world of difference.
Hungry in the West End notes that, according to Executive Director Heather Amaral, Meals on Wheels Rhode Island is operating on less money from the state than it was getting before the recession took hold in 2008. There was a slight increase in the state grant for fiscal 2013. But the bottom line is that Meals on Wheels has, at any given time, a waiting list of 70-80 seniors it cannot afford to serve.
The estimated cost of filling that gap is around $200,000 annually – seemingly a drop in the buck in a state budget of more than $8 billion. In Hungry in the West End, Thomas declares bluntly that in most states, the Meals on Wheels shortfall is within the "rounding error" of the state budget. For those unfamiliar with accounting jargon, a rounding error is a plus-or-minus amount at the end of the fiscal year. It's a fraction of a percentage nobody worries much about one way or the other: When addressing such a large sum of money it's considered no big deal.
Senior hunger in Rhode Island is a big deal.
There is ample evidence that state lawmakers should take hard look at the state grant to Meals on Wheels again this session. At the same time, Congress should not forget the federal dollars that drive the program cannot be sacrificed on the altar of deficit reduction. Leaders need to be reminded that Meals on Wheels recipients aren't unemployed workers waiting to return to jobs that will accompany an economic recovery. They are older retirees living on limited fixed incomes. With the cost of prescription medicines, healthcare and utilities going up, they sometimes can't afford to eat. Many commonly sacrifice on food because of money worries – real or feared.
Meals on Wheels is a big deal. No one should take it for granted.
Kathleen Connell is AARP State Director.
AARPRI