By Kathleen Connell

AARP research reveals that Americans are woefully unaware and misinformed when it comes to understanding long-term care. This lack of education and information on long-term care planning and the sheer size of the aging Boomer (born between 1946 and 1964) population will put unprecedented strain on the existing, fragmented, long-term care system. While there is a grave need to improve awareness of long-term care planning among all Boomers, women in particular face significant challenges with living independently as they age.
Women make up 51 percent of Boomers (nearly 40 million women). The Boomer generation is the largest and most economically, socially, and politically powerful generation in the U.S. It is the first to have benefited from advancements made through the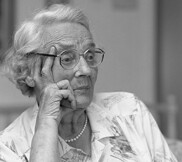 Women's Movement and will be motivated to maintain hard fought independence.
Because they may have more retirement resources than past generations, Boomer women will not expect or accept being cared for exclusively by their children. With that expectation comes an information gap that most Boomer women have yet to address or ask "How will I be cared for as I age?"
Women are more likely to need long-term care. Here are a the three tops reasons why some consider long-term care one of the biggest issues facing women.
Women live longer. More than two-thirds of Americans age 85 or older are women. According to data analyzed by AARP's Public Policy Institute, women who reach age 65 can expect to live an average of 20 more years, outliving men, on average, by five years.
Women have fewer resources. Women are hit hard by changes to their finances caused by caregiving, divorce, widowhood, and job loss, cautions the Women's Institute for a Secure Retirement. Almost half of women age 75 or older live alone. On average, their income is only three-quarters of what older men make — and less than half of what older couples bring in.
Women are more likely to need long-term care. About 79 percent of 65-year-old women will need some long-term care during their lifetime, finds Georgetown University's Health Policy Institute. On average, these women will end up needing 3.7 years of care. Men age 65 are likely to need about 2. 2 years of care over the rest of their lives.


Long-term care is expensive. In 2009, the average national cost for a one-bedroom unit in an assisted living residence that provides meals and some personal care was more than $34,000 a year, according to the annual Genworth Cost of Care Survey. The annual cost of a private room in a nursing home was nearly $75,000, and costs for home health aides averaged almost $19 per hour.

In Rhode Island, things cost more. A one-bedroom unit in an assisted living facility costs, on average, $46,000 a year. Private nursing home care averages $114,975 a year and home health aids average $23 an hour.

The good news is women are uniquely positioned to redefine retirement. They can use the earning power they have now to save and invest wisely for the future. Women have time to build and expand support networks (job, family, friends, community, and faith) that can help. And healthy behaviors starting now can possibly lessen the impact of chronic diseases.

AARP Rhode Island is taking an active role in keeping this issue on the front burner. Please take time to read our analysis, Raising Expecations for Rhode Island Long Term Care. This topic, I assure you, will be high on our 2013 agenda.

The AARP Decide.Create.Share campaign encourages women to start planning and think broadly about their resources and options. Decide.Create.Share.SM is about prompting women to talk with those close to them about what they envision for their future. Women who plan today will increase the likelihood that they will have choices. Planning early for retirement — and any long-term care women may need — is one of the smartest decisions a Boomer woman can make.

For more information about planning for long-term care and the Decide.Create.Share.SM campaign, visit www.aarp.org/decide. Decide to plan now for long-term care, create a plan that works for you, and share it with your loved ones. Let AARP help you "Decide.Create.Share."