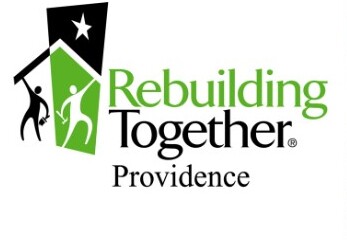 Please consider volunteering a few hours Friday, November 30 and/or Saturday, December 1 as AARP Rhode Island and Rebuilding Together Providence give St. Martin de Porres Community Center some much needed and appreciated TLC.
The Project

Brighten the congregate lunch room
Clean and paint as needed
Repair overhead lighting
Replace the ancient volunteer/staff refrigerator
Rescue the kitchen area
Deep cleaning of all surfaces
Repair drawers and cabinets
Paint walls, cabinets, drawers and trim
Assess electrical needs and install under cabinet light
Renew the reception area
Clean and paint trim and doors
Address skylight leaks
Refinish damaged wood panels above doorways
Replace stained ceiling tiles
Rebuilding Together is rounding up skilled contractors/volunteers to tackle the tough stuff. Everyone else can pitch in on cleaning and painting. We'll be working with volunteers from the Center as well. Refreshments provided.
Location
St. Martin de Porres,
160 Cranston St., Providence

Times
Friday, 1 p.m. - 5 p.m.
Saturday, 9 a.m. - 3 p.m.
Register with Rebuilding Together Providence
Call RTP at 401-274-3000 ; urgent questions can be directed to Jane Eskelund at 401-486-0877 . Or register online at http://www.rebuildingtogetherprovidence.org/volunteer.php