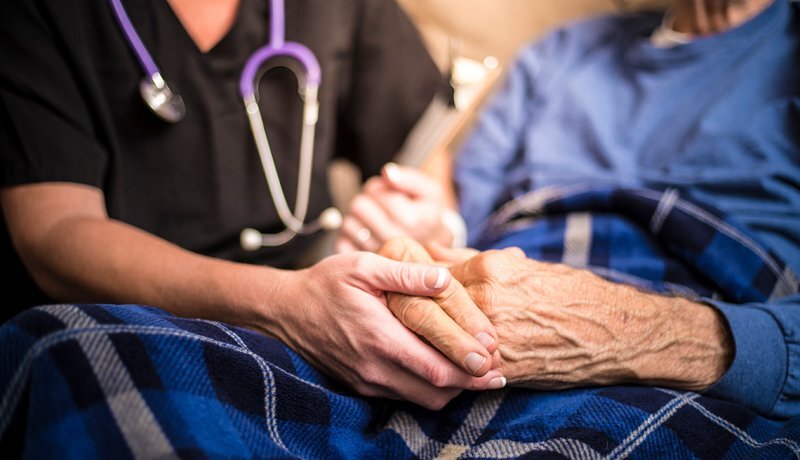 PROVIDENCE, November 10, 2021 – Rhode Island is one of seven states nationwide in which more than 90% of nursing home staff are fully vaccinated, according to the latest data from AARP's Nursing Home COVID-19 Dashboard. Rhode Island's rate is at 96.7%, making it the state with the highest vaccination rate for nursing home staff in the country.

Nationally, an additional 7% of staff in nursing homes were fully vaccinated as of October 17, according to AARP's latest data. This is the largest monthly increase since AARP's dashboard began tracking vaccination rates in June and brings the total percentage of staff who are vaccinated to 74% nationwide. The Biden administration recently released a federal rule requiring that all health care workers in facilities that participate in Medicare and Medicaid be fully vaccinated by January 4, 2022.

Here in Rhode Island, nursing home resident vaccination rates increased from 92.5% in the previous dashboard report to 93.4%.

"What we've accomplished here in Rhode Island – a truly remarkable achievement – shows that high rates of vaccination among nursing home staff are attainable," said Catherine Taylor, State Director of AARP, which serves more than 132,000 Rhode Island members age 50 and older. "More than a year and a half into the pandemic, COVID-19 continues its assault on nursing homes. Increasing vaccination rates among nursing home residents and staff is key to protecting our loved ones and getting the pandemic under control."

Resident deaths from coronavirus increased from a rate of .03 per 100 residents in mid-September to .06 in mid-October. Nationally, death rates remained constant compared to the same time period in AARP's dashboard, with more than 2,000 nursing home residents dying of COVID-19 for the second consecutive month.

Nationally, the rate of COVID-19 cases declined by one-quarter for residents and one-third for staff.

In Rhode Island, resident cases decreased from a rate of 1.14 per 100 residents in mid-September to .64 in mid-October. Rhode Island staff cases decreased from a rate of 1.59 per 100 in mid-September to .96in mid-October.

The number of Rhode Island facilities reporting a shortage of nurses or aides increased from 27% to 34.7% in the four weeks ending October 17. Nationally, that number increased by 1% over the same time period, reaching 30% – the highest rate reported since CMS began reporting data in spring 2020.

The AARP Nursing Home COVID-19 Dashboard analyzes federally reported data in four-week periods going back to June 1, 2020. Using this data, the AARP Public Policy Institute, in collaboration with the Scripps Gerontology Center at Miami University in Ohio, created the dashboard to provide snapshots of the virus' infiltration into nursing homes and impact on nursing home residents and staff, with the goal of identifying specific areas of concern at the national and state levels in a timely manner.

The full Nursing Home COVID-19 Dashboard is available at www.aarp.org/nursinghomedashboard. For more information on how coronavirus is impacting nursing homes and AARP's advocacy on this issue, visit www.aarp.org/nursinghomes. Medicare.gov's Care Compare website now offers information about vaccination rates within nursing homes and how they compare to state and national averages.