Need Caregiving Help?
Updated! Check out the AARP Rhode Island "Guide for Caring for Older Adults in Rhode Island."
Free printed copies are available. Please call the AARP Family Caregiving Line at 1-877-333-5885 to order your copy today!


Need More Help? Visit the AARP Caregiving Resources Center
Check out the AARP CAREGIVING QUESTION & ANSWER TOOL
JOIN THE AARP FAMILY CAREGIVERS DISCUSSION GROUP ON FACEBOOK
Caregivers to Vietnam-Era veterans and earlier are now eligible for VA benefits. Learn more.
RHODE ISLAND LIVABLE HOMES MODIFICATION GRANTS
Rhode Island Livable Home Modification grants offer eligible homeowners and renters up to $5,000 to modify residences to make them more adaptable for caregiving. The program was renewed and expanded this year, in part through the advocacy of AARP Rhode Island and its legislative volunteers.

Determine if you qualify. Download an application. Questions? call the Governor's Commission on Disabilities at 401-462-0103.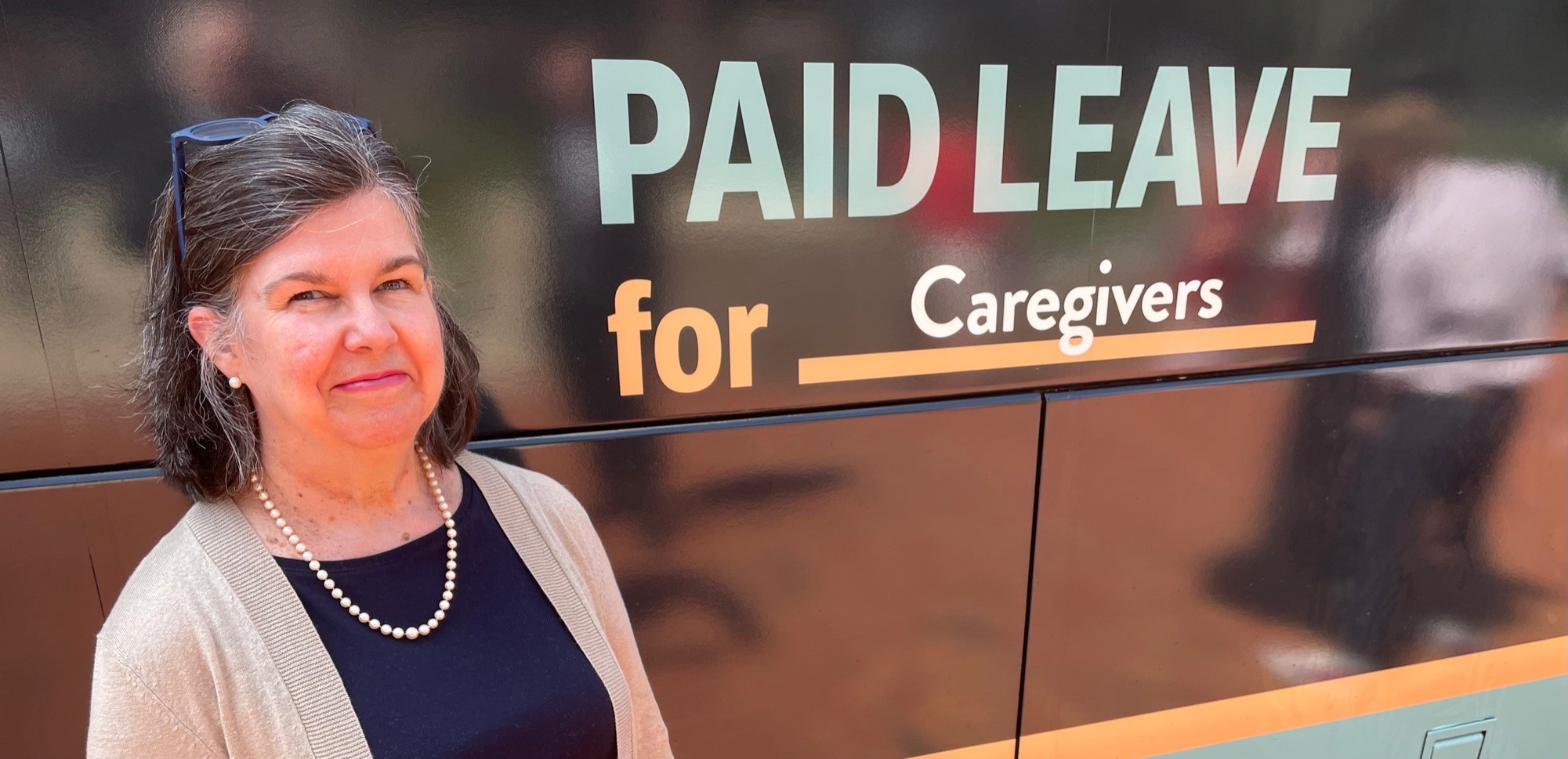 Paid Leave For All, which kicked off a 2021 national bus tour in Providence, is a campaign of organizations working to enact a paid family and medical leave policy for all working people. AARP is not a part of the campaign, but strongly supports policies to support family caregivers.


Paid Sick Leave in Rhode Island
Caregivers in particular benefit by the law that requires businesses employing 18 or more workers to provide earned paid sick leave. This includes time off to care for family members or loved ones. Accrual of qualifying hours worked began July 1 2018. The law, championed by AARP Rhode Island and a determined statewide coalition of advocates, was passed by the General Assembly last year. An earlier RI workplace infographic final draft provided a strong impetus for approving the bill.

Employees accrue one hour of paid sick leave for every 35 hours worked. Workers can begin to accrue paid sick leave July 1, or the first day after they start employment, if hired after July 1. If you believe you qualify, you should consult with your employer. The HR/payroll company Paylocity.com has posted clear and informative guidelines, which you can review here.


When a Paid Caregiver Doesn't Show Up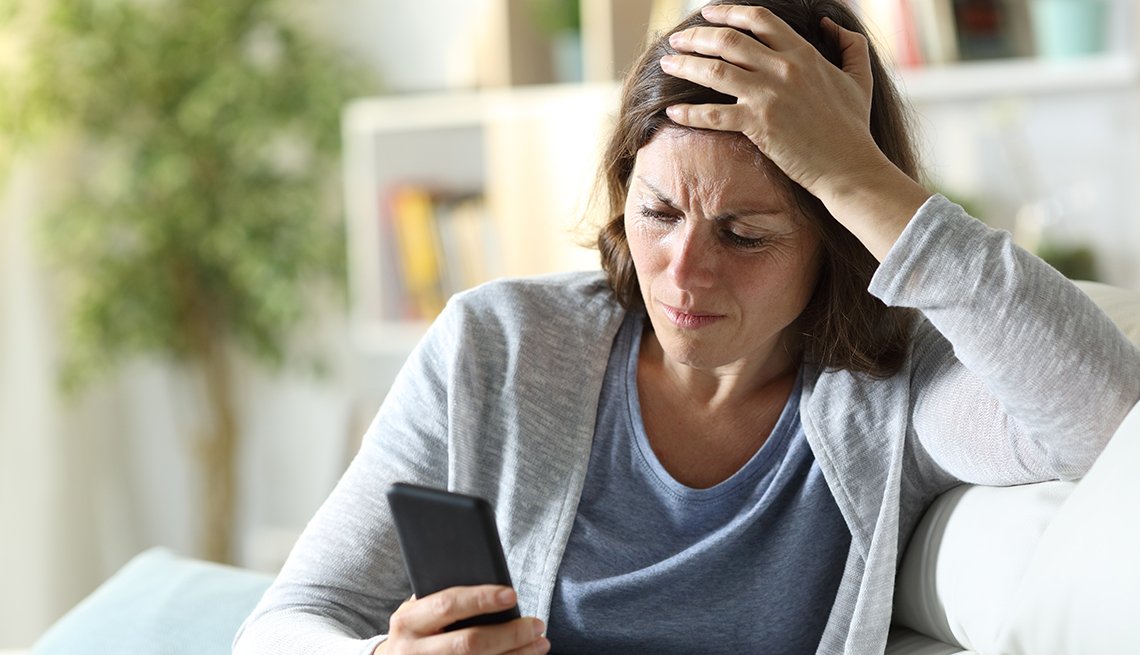 Is this you? Plan better, worry less. There are steps you can take to avoid a caregiving emergency. Read advice from Amy Goyer and AARP.

In Rhode Island, the estimated total value of 114 million unpaid hours of work by the state's 136,000 family caregivers is $1.8 billion.

VICTORY for America's 40 million family caregivers! The RAISE Family Caregivers Act (not to be confused with the CARE Act, below) is now the law of the land. This bipartisan bill will focus on the needs and values of America's greatest support system, family caregivers. Read more...



The CARE Act in Rhode Island
We CARE! In 2022, we mark an important AARP advocacy milestone – the seventh anniversary of the enactment of the very first CARE Act! Oklahoma was the first state to pass the CARE Act in 2014: Rhode Island the very next year. Since then, some other 40 AARP state offices have sought and won passage in their states or territories.

Passed in 2015 and put into effect in March of 2017, the CARE (Caregiver Advise, Record and Enable) Act requires hospitals to identify caregivers in three clear steps.

Upon admission, a hospital must provide patients with the opportunity to designate a caregiver and have that caregiver's contact information entered into the patient's medical record.
The hospital then must notify and alert the family caregiver if his/her loved one is being discharged home or transferred to another facility.
The CARE Act requires hospitals to, prior to the patient's discharge, provide the family caregiver with instructions on how to perform after-care medical and nursing tasks that the patient will need once they return home.
When accompanying a loved one being admitted to the hospital, caregivers should ask about these new responsibilities. As a reminder, download AARP Rhode Island's free CARE Act Wallet Card and carry it with you.

Download and print your card / En Espanol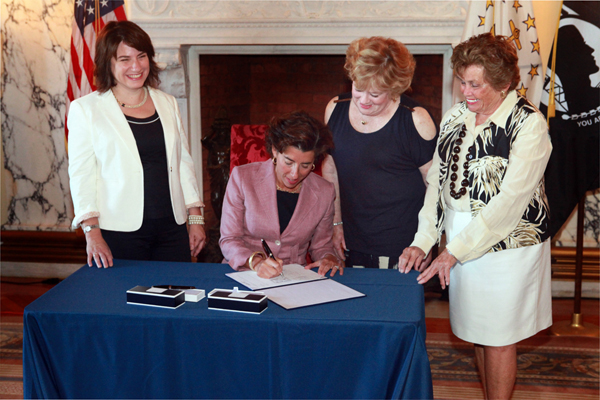 August 12, 2015, Gov. Gina Raimondo signs the CARE Act, with bill sponsors Sen. Gayle Goldin and Rep. Eileen Naughton looking on with AARP State Director Kathleen Connell.