THE RHODE ISLAND HOME SHOW - MARCH 5-8

Learn how to make your home "HomeFit" and find out what AARP is doing to help build Livable Communities

Visit the AARP Rhode Island booth and pick up your copy of the AARP HomeFit Guide, a valuable resource for making your home Age Friendly -- including many low-cost or no-cost home improvements. And you can learn more about the work AARP is doing around the state to support neighborhoods and help build Livable Communities.

AARP works with elected officials, policy makers, community leaders, planners, citizen activists and the public-at-large to help towns, cities, counties and communities nationwide to become great places for people of all ages.

Register at our booth to win an AARP RealPad!

Why is AARP Rhode Island at the Home Show?

The vast majority of people 50-plus want to stay in their homes and communities for as long as possible.
Boomers are turning 65 at a rate of 1,000 a day.
At least one out of five adults over 65 does not drive
Within 20 years, nearly a dozen state will have more Medicare-eligible adults than school-age children

By 2030, one in five adults in the United States will be 65 or older. (That's more than 70 million people!)


Will your community be ready?

Let's get it going in Rhode Island. Whether it's your home, your neighborhood or your city or town, AARP can provide key resources to make living easier as you age. Why not learn more at the RI Home Show? Take advantage of this coupon, worth $2 off the regular $10 admission.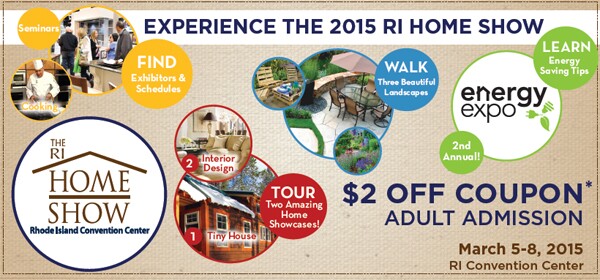 LEARN MORE
About the RIHB Rhode Island Homes Show
AARP HomeFit
AARP Livable Communities
AARP Rhode Island Complete Streets on Facebook