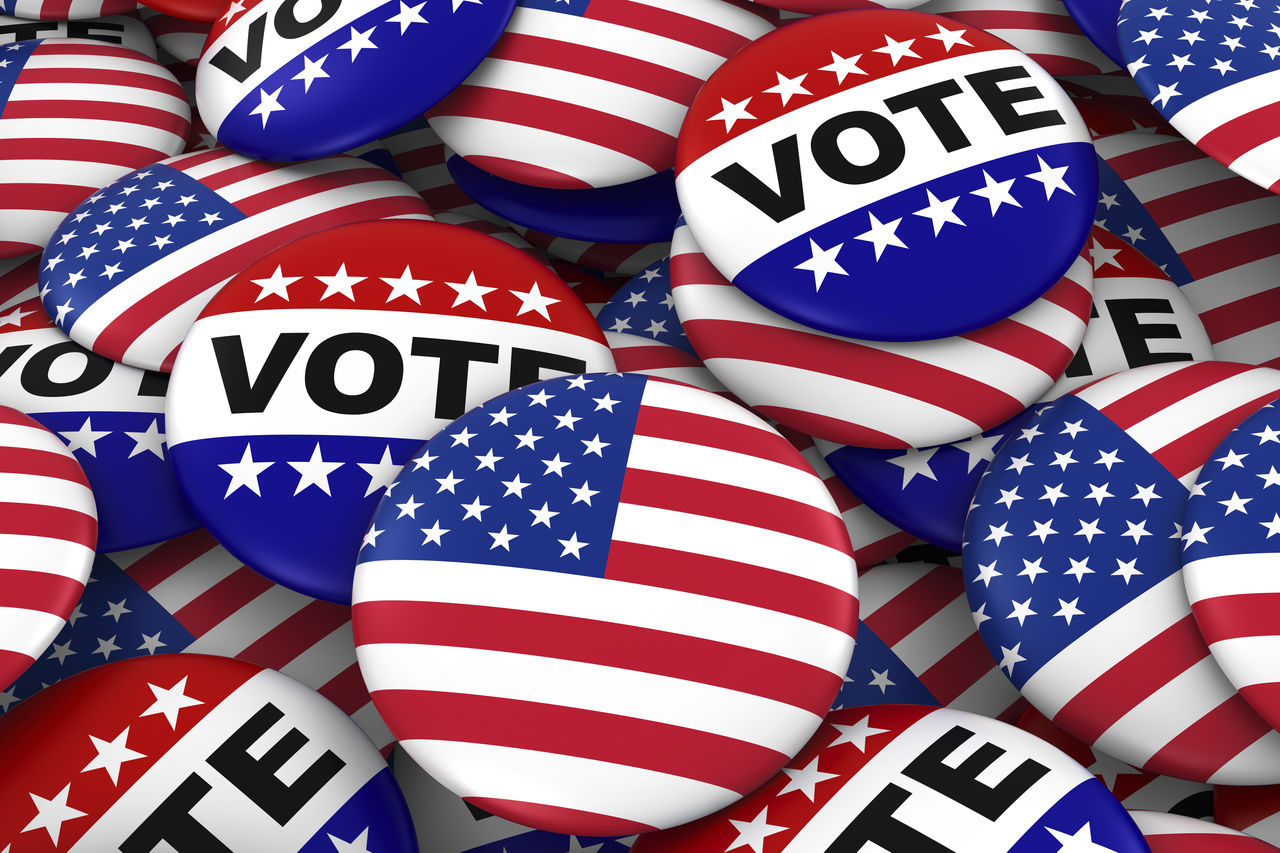 #AARPRI

Welcome to AARP Rhode Island's 2020 Election Center. Find answers to your election questions.
NEWS: AARP announces initiative to enlist poll workers of all ages.
NEWS PBN: Secretary of State says November ballot applications could be in your mailbox as early as Sept. 12.
NEWS Supreme Court denies GOP mail ballot appeal in Rhode Island case / Read the Supreme Decision.



WANT TO CAST YOUR SEPTEMBER
PRIMARY ELECTION VOTE BY MAIL?
Shortcut: Click here to download a printable ballot application and instructions.
Don't Miss These 2020 Election Dates & Deadlines
We're Working Nationwide to Protect 50+ Voters
Click below to watch
The Latest Rhode Island Election News



The Rhode Island General Assembly passed an early in-person voting law that will allow voters to cast their ballots at city or town hall up to 20 days before an election. Governor Gina Raimondo signed the bill into law on July 22.

"Early in-person voting is a major step forward for elections in Rhode Island," said Secretary of State Nellie Gorbea. "The more options voters have to safely and securely cast a ballot, the better - especially during the COVID-19 pandemic. This measure will help reduce crowding at indoor polling places and will ensure greater access to the ballot box for voters going forward."

Rhode Island voters who wish to vote early in-person should contact their city or town hall or their local board of canvassers. Voters will be required to present photo identification in accordance with Rhode Island's voter ID law. Early in-person voters will fill out a ballot and cast it into a voting machine as they normally would at a polling place.

Rhode Island voters also have the option of applying for a mail ballot or voting at a polling place on Election Day. Voters can request a mail ballot application from Secretary Gorbea's office or their local board of canvassers. Secretary Gorbea has also arranged for printed mail ballot applications to be available throughout Rhode Island at public libraries, public housing authorities, and community action programs.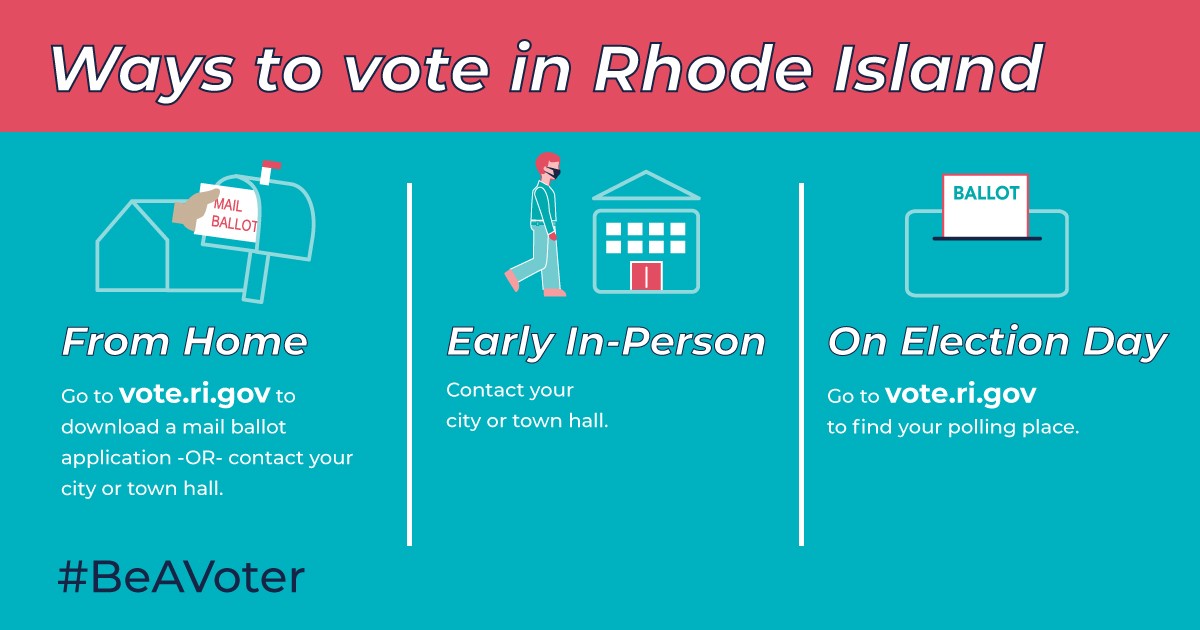 The state of Rhode Island has agreed to eliminate witness or notary requirements for voting by mail throughout the 2020 elections due to the COVID-19 pandemic, the American Civil Liberties Union of Rhode Island and Common Cause Rhode Island said in separate news releases. A court signed off on the agreement Tuesday evening, the groups said. Read the Providence Journal coverage.


In accordance with legislation passed by the General Assembly, you WILL NOT be receiving a mail ballot application for the September 8 Statewide Primary Election.

As reported by Patch.com:

With primary elections fast approaching, Rhode Island Secretary of State Nellie Gorbea said voters will receive postcards in the mail explaining what options are available to safely vote amid the coronavirus pandemic.

All registered voters with a primary on Sept. 8 will receive a postcard in the mail explaining three options for casting their ballot, as well as the phone number for the local boards of canvassers. The office will provide applications and postage to boards of canvassers for voters who request them, and is working to make applications available at community business partners.

"I am evaluating next steps for the Nov. 3 general election with state and local election officials to find ways to ensure voters have safe and healthy voting options this year," Gorbea said.



Other News
Providence Journal: Republican National Committee joins R.I. fight over mail ballots (Read the RI Common Cause-RI League of Women Voters-RIACLU court filing.)

Article: AARP to the General Assembly: Make Voting Safe for All (Check out and/or join the lively Facebook response to this story.)
AARP: Will Older Voters Decide the 2020 Election?
CEO Jo Ann Jenkins:
AARP Working to Let Voters Know Where Election 2020 Candidates Stand on Issues


Key National Issues for 50+ America: Medicare / Drug Prices / Medicaid

AARP: CDC Issues Health and Safety Guidelines for Voters, Poll Workers