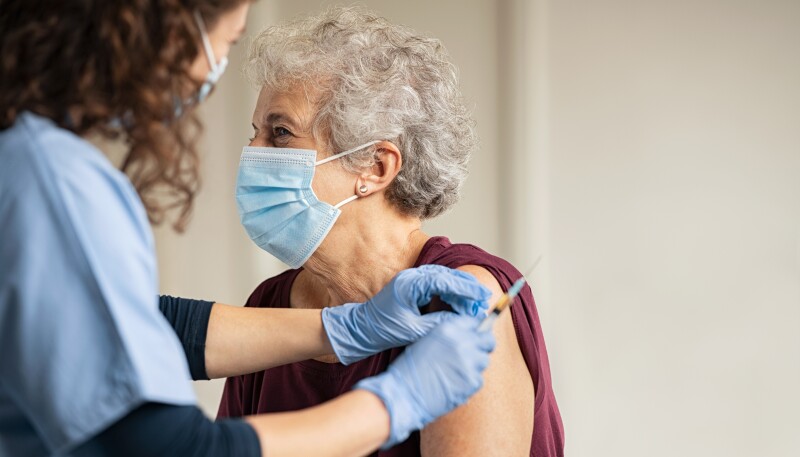 AARP's Petition Led to a COVID Vaccination Plan to Prioritize the Protection of Older Rhode Islanders
AARP Rhode Island called on its 132,000 members and all Rhode Islanders to join in demanding the Governor and State Leaders immediately revise the Ocean State's COVID vaccination plan so that it prioritizes and protects the lives of the state older residents.


Nearly 2,500 people signed the petition! Let's keep it going.
"Our members and Rhode Islanders 50+ welcome the shift in the state's vaccination plan that now prioritizes, largely by age, those most vulnerable to hospitalization and death," said AARP State Director Kathleen Connell. "This revision is encouraging and one that – if implemented with efficiency and full transparency – answers many questions surrounding the state's effort to distribute vaccine.

"Next, we urge the state to ensure there is a fully inclusive and accessible system in place for all Rhode Islanders, that includes a Web site and a statewide centralized phone number staffed with live support, to assist all Rhode Island in accessing timely information that guarantees an orderly and expeditious means of getting vaccinated."

Let's make this next step a reality. Send a letter to your state Senator and Representative and urge them to get this right. Ask them to establish a statewide centralized COVID vaccination information phone number staffed with live support, to assist all Rhode Island.

"Many older Rhode Islanders do not have access to the Internet," Connell added. "A statewide phone number with live support can be widely promoted, providing a critical link for people who hear about it via their main source of information -- radio, television and print publications. A live operator can provide general vaccination information and direct callers to the best phone source in the community where they live. This will simplify the process greatly. It is important to add that this access barrier faced by older Rhode Islanders is not necessarily because digital skills are missing. In many instances, these most-vulnerable Rhode Islanders are living on small fixed incomes, struggling to afford food, medicine and the cost of housing and utilities, and simply can't afford internet access. Too often, they also are isolated and have no one to help them out."



Send the emails to your State Legislators now.
"AARP is advocating hard to ensure every older American who wants to get the vaccine can get it," said AARP Executive Vice President and Chief Advocacy & Engagement Officer Nancy A. LeaMond

"It's also vital that distribution plans for authorized vaccines are smoothly implemented," she added. "There's no time to waste: it's time for full-scale mobilization, and any delays or early bottlenecks in distribution systems need to be addressed urgently. AARP remains committed to protecting the health and well-being of our nearly 38 million members and all Americans as we work together to defeat this virus."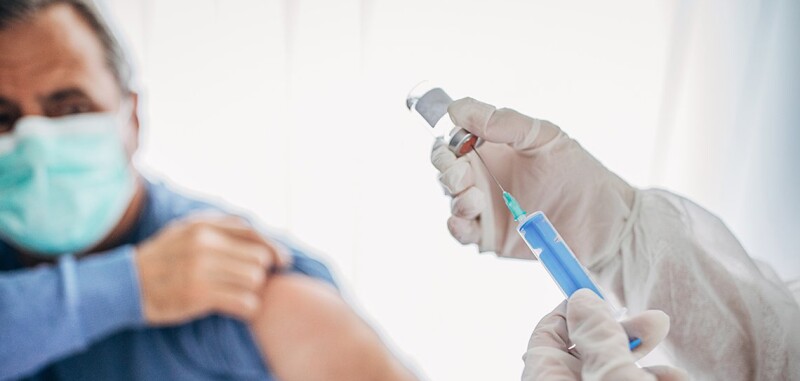 ALSO: RI COVID Immunity Executive Order Remains in Effect

In a letter dated December 22, 2020, Connell called on the Governor Gina Raimondo to rescind Executive Order 20-21 and its subsequent reauthorizations to grant civil immunity related to COVID-19 for nursing homes and other long-term care (LTC) facilities.

"AARP has long fought for the rights of residents in nursing homes and other residential care facilities and to ensure their health, safety, quality of care, and quality of life." Connell wrote. "This includes the right of residents and their families to seek legal redress through the courts to hold facilities accountable when residents are harmed, neglected, or abused.

Now That Have Signed the Petition, Click Here to Share On Twitter

The Governor has not responded.

Read the full letter