Discover the Real Possibilities
Get involved, take a stand, meet new people, have some fun

Click Here to See Volunteer Opportunties


Together we can make a difference. It only takes one person to help change your world. You have the power to use your skills to do good anywhere, anytime. And you can start here. AARP Rhode Island volunteers work at the State House, at events statewide and partner with groups in cities and town to promote Livable Communities in the Ocean State.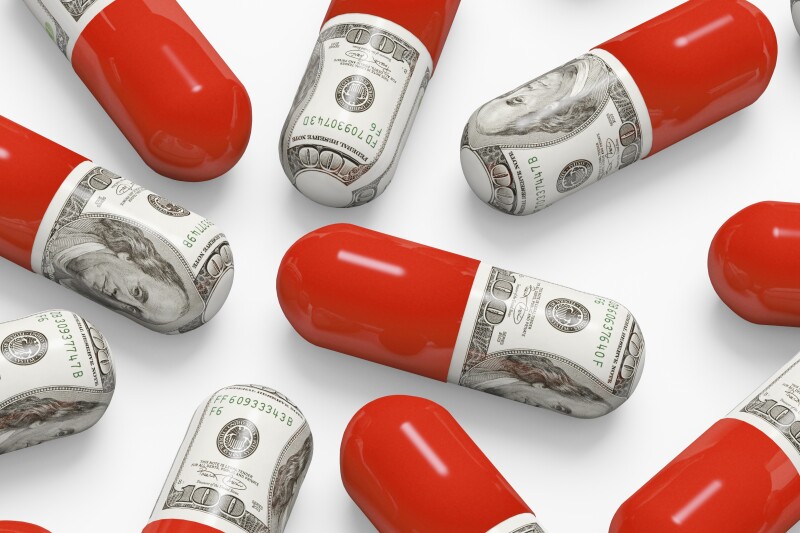 Had enough of paying the highest prescrition drug prices in the world? You can join volunteers who are helping to raise awareness and encourage people to lift their voices.
Get started here.
#AARPRI

Join the AARP Greater Newport
Community Action Team

AARP Rhode Island has launched an all-out effort to raise Caregiver awareness in Greater Newport. Volunteers are fanning out to distribute AARP's Prepare to Care guide as well as our soon to be published Rhode Island Caregiving Resource Guide. Additional activities include respite events for caregiver families and a future Caregiving conference. We reaching out to businesses, schools, libraries, community centers, adult daycare facilities, places of worship and many more avenues.
You can join the Greater Newport Community Action Team and be a part of the success. Our goal is to eventually expand this volunteer-led, community-based outreach across the state. All we're asking for is a few hours a month of your time. It's important work and you will meet some great people.

Upcoming Meetings
Tuesday, June 18th – Rotary Room – 6:00 p.m. – 7:00 p.m.
Thursday, July 18th – Stride Room – 6:00 p.m. – 7:00 p.m.
Thursday, August 15th – Stride Room – 6:00 p.m. – 7:00 p.m.
Why is this issue important: Did you know there currently are some 134,000 family caregivers in the Ocean State? Because of our aging population, family Caregiving responsibilities will grow in the coming decades. We have to make sure families are prepared and aware of help that is available. You can help!

Watch this space for the next meeting date and details.

#AARPRI
A TREE GROWS IN PROVIDENCE - PART II

In May, AARP volunteers returned to Elmwood Avene in Providence where, in 2015, they joined other neighborhood activists in the planting of 99 junipers in neglected sidewalk containers. Here is the full story, as published in the Providence Journal.
Alas, some of the original plants did not flourish. That is to say, they died. Thanks to many helping hands, the fatalities have been replaced by new, drought-resistant plants that will be regularly watered by volunteers and Elmwood Avenue business owners. Great job everybody!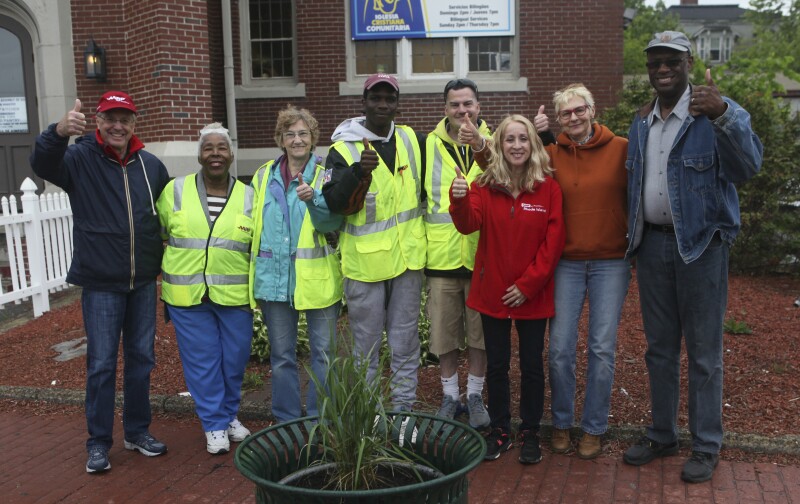 JOIN US AT THE STATE HOUSE

AARP volunteers have played a large role in our legislative success at the Rhode Island State House. As the General Assembly session winds down have we are still in pursuit of our ambitious goal to doubling our weekly presence. Those red shirts and jackets, and conversations with our well-prepared volunteers are hard for lawmakers to miss. Interested members who would like to join are team can contact AARP Rhode Island Advocacy Director John DiTomasso.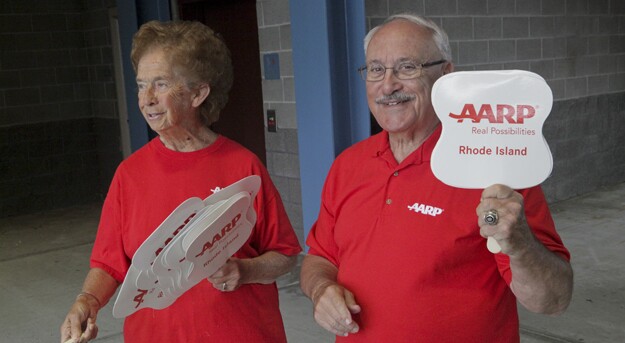 AARP Rhode Island offers a wide variety of volunteer opportunities to match members' interests and passions. It's our goal to provide a meaningful and rewarding volunteer experience.
Volunteers play a critical role in AARP's advocacy effort on behalf of Rhode Islanders age 50+.
-- They represent AARP at the State House and and testify at hearings.
-- They engage Rhode Islanders on national issues.
-- They make phone calls, write letters to the editor.
-- They help us at events by staffing our booths and tables, talking to people about important issues, collecting petition signatures and providing helpful information.
-- They work in targeted towns and cities, helping our local partners develop more "Livable Communities."
Get Started!
To learn more about volunteer opportunities at the State House and work with us on national issues such as protecting Medicare and Social Security, contact John DiTomasso.
To join our team that represents AARP at events and works in communities, contact Darlene Reza Rossi.
Interested in helping out at the AARP State Office in Providence? Contact Rochelle Jennings.
Want to share your communications skills? Contact John Martin.
#Voluntee
Help us out at upcoming events
New opportunities coming soon!
#AARPRI
Volunteer Photo Gallery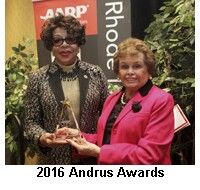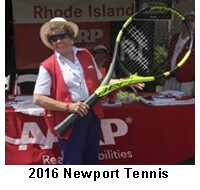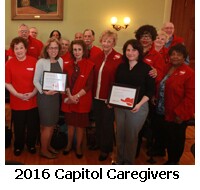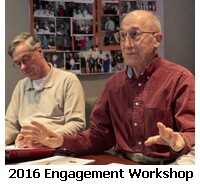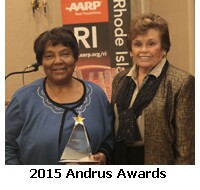 #AARPRIVOLUNTEERS