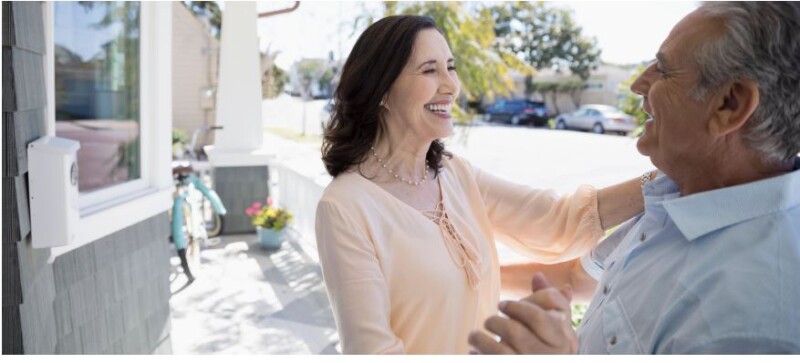 Thinking Outside the Four Walls:
Age-Friendly Housing Ideas for
How and Where You Want to Live
It's time to reframe how we think about housing as we grow older. Aging in place is possible if homes are designed or modified to accommodate for changing needs or if communities have housing options that are suitable for differing incomes, ages and life stages.

AARP Rhode Island's recent Vital Voices survey of adults age 45 plus found that 85% believe staying in their own home is important. Nearly half consider the availability of affordable housing a very serious problem in our state.

Join AARP Rhode Island for a FREE virtual forum as we explore exciting housing possibilities and trends. National and local experts will discuss housing choices such as accessory dwelling units (ADUs), tiny homes, intergenerational home sharing, communities of mutual support and popular modifications you can make to your current home.


JOIN US
Tuesday April 26, 2022
10 a.m. – 11:30 a.m.
Who Should Attend?

State and local elected officials and policy makers
City and town department leaders (i.e., housing, planning, parks, transportation)
Community organizations (i.e., neighborhood associations, faith-based, urban developers)
Age-friendly advocates
Citizens interested in improving their communities
Residents planning for their futures
Keynote Speaker
Danielle Arigoni, Director of Livable Communities, AARP Government Affairs

Panel

Andrea Burns, Director, Age-Friendly Boston
Caroline Gangji, Executive Director, The Village Common of Rhode Island
Mark Kravatz, Executive Director, Habit for Humanity of Greater Providence
David Salvatore, Councilman, City of Providence, Government Affairs Director, RI Association of Realtors.