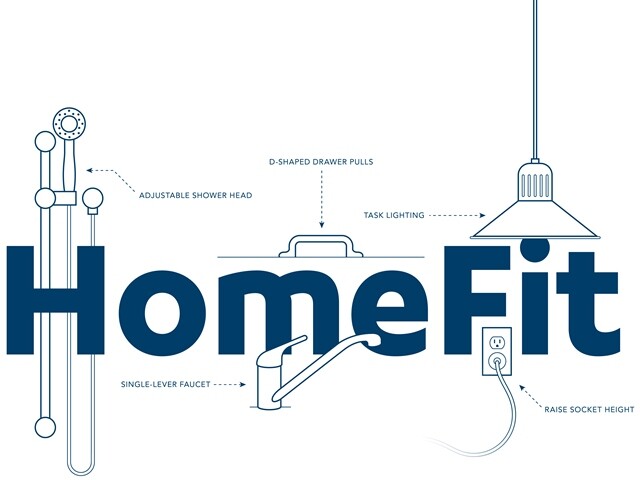 Attend a FREE HomeFit workshop to learn how to make your home safer and better, with ideas ranging from adding practical improvements to planning major age-friendly renovations. Join us on Thursday, June 13th from 5:30 p.m. to 7:00 p.m. at the AARP Rhode Island State Office located at 10 Orms Street in Providence. Parking is free and refreshments will be served.

An occupational therapist, a representative from the building trades/zoning board and a representative from the Governor's Commission on Disabilities will take part in the workshop open to AARP members and non-members.

Upon completion of this AARP HomeFit event, you will:

Know what it takes to make your home safer and more age-friendly.
Complete worksheets identifying HomeFit opportunities to implement at home
Access to AARP's free resources that will have the greatest impact for you to live at home and remain independent (or help someone else maintain independence)
Learn more about a home modification grant that you may qualify for to receive up to $5,000.
Registration is required via online at https://aarp.cvent.com/HomeFitJune13 Or via phone at 877-926-8300.