AARP Launches Life Reimagined to Offer Ways for
Discovering New Possibilities and Navigating "What's Next"
Single Source of Online/offline tools and experiences offer
a unique step-by-step approach to achieving goals and dreams at any age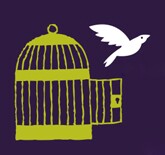 WASHINGTON - Life Reimagined, launched today by AARP, is a first-of-its-kind series of online and offline experiences that guide people through life transitions by helping them discover new possibilities and connect with a community of people pursuing similar passions and goals.

With people living longer and redefining traditional notions of aging and retirement, a new life stage has emerged. Today, many people in their 50s, 60s and beyond are choosing to add these years in the middle versus tacking them on later in a "wind down stage." For many, this new life stage is strengthened by years of experience, accumulated knowledge and wisdom, and feelings of optimism for the possibilities ahead.

"AARP understands how important it is for people to set and achieve goals at any age," said Emilio Pardo, AARP executive vice president and chief brand officer. "They are looking for tools, guidance, and connections to help them regain choice and control in their lives and discover a path to personal fulfillment. We built Life Reimagined to open doors and fill the gap in available resources, to ultimately help people live their best lives."

Life Reimagined online centers on an exclusive, customizable roadmap available at www.lifereimagined.org that helps people understand where they are in their journey to achieve their goals and dreams, reflect, and make decisions in planning their next steps. It also includes a Sounding Board – a new kind of private social network for people to surround themselves with trusted friends and allies. Through the Sounding Board and other connection tools, members of the Life Reimagined community help each other by offering advice and support to help reach their goals both big and small.

Life Reimagined is powered by the Life Reimagined Institute for Innovation, a world-class group of thought leaders in the areas of life and career coaching, psychology, personal development, health and entrepreneurship.

As part of Life Reimagined, AARP announced its newest ambassador – Nineteen-time Grammy Award-winning musician, producer and entrepreneur Emilio Estefan. Estefan will share his personal experience and expertise on a variety of subjects, including his passion for living, mentoring, entrepreneurship, philanthropy, and much more. Learn more about Estefan's work with Life Reimagined at www.aarp.org/EmilioEstefan, www.soyaarp.org/EmilioEstefan.

"I feel a very personal connection to Life Reimagined," said Emilio Estefan AARP Life Reimagined Ambassador. "It's been nearly 40 years since I started my first band, so reimagining life is in my soul, and I want to remind people there are no age limits on setting and achieving your goals. For me, being the Life Reimagined Ambassador is about helping people see their dreams really can come true, regardless of who they are, where they were born or what they're doing today."

AARP is also pleased to announce that Nancy Perry Graham has been appointed Executive Producer, Digital Media for Life Reimagined. For the last five years, Nancy has been the Editor-in-Chief of AARP The Magazine and for the prior five years served as the magazine's Deputy Editor.