AARP POLL: LOWERING HEALTH CARE COSTS AND STRENGTHENING SOCIAL SECURITY ARE TOP CONCERNS FOR OLDER TENNESSEE VOTERS

Survey Also Reveals Preferences Between U.S. Senate and Gubernatorial Candidates

NASHVILLE – With a little more than a month until the midterm elections, the vast majority of Tennessee voters age 50 and over are concerned about health care and Social Security according to a newly released AARP poll. The survey is part of AARP's "Be the Difference. Vote" campaign and continues AARP's long tradition of nonpartisan voter engagement.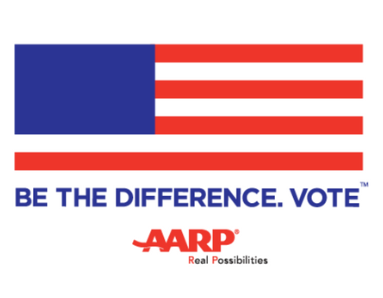 A strong majority of Tennessee's 50-plus voters indicated candidates' positions on lowering health care costs (83 percent), strengthening and reforming Social Security (81 percent), addressing rising prescription drug costs (77 percent), protecting and strengthening Medicare (75 percent), and the economy (69 percent) are among the issues very important when casting their votes this fall.

"Tennesseans 50 and older are the most powerful voting bloc in our state," said AARP Tennessee State Director Rebecca Kelly. "AARP is seeking to ensure issues of particular importance to older voters are front and center – issues like Medicare, Social Security, prescription drug costs, and family caregiving."

The Tennessee poll found:

( 2018 Mid-Term Election Voter Surveys_TN )

91 percent of voters age 50-plus in Tennessee think Medicare is very important for people's health in retirement.
84 percent agree that Congress should make changes to ensure the program can continue to cover hospital benefits beyond 2029.
81 percent think it is unfair to deny coverage or make those with pre-existing conditions pay more for their health care.
85 percent do not agree with allowing insurance companies to charge older people up to five times more for health insurance.
86 percent think that Social Security is very important for financial security in retirement,
71 percent believe the government should do something to strengthen Social Security immediately.
79 percent support shifting some of Tennessee's long-term care funds so that more money is spent on home care and less on institutional care.
60 percent currently or have previously provided unpaid care for an adult loved one.
88 percent support providing an income tax credit to family caregivers, regardless of whether they are or have been caregivers.
81 percent support modernizing outdated rules to allow nurse practitioners who have advanced training to serve as the primary or acute care provider for patients.
79 percent support importation of prescription drugs.
77 percent feel that candidates' positions to address rising prescription drug costs are very important.
68 percent are concerned about heroin and opioid abuse in Tennessee.
67 percent think drug companies have a lot of influence over Members of Congress.
The poll also revealed voter preferences in the race for Tennessee Governor and Tennessee's U.S. Senate seat. In the Senate race, 47 percent said they would vote for Rep. Marsha Blackburn (R) if the election were held today while 39 percent said they would vote for former Governor Phil Bredesen (D). Ten percent of older voters were undecided.

For Governor, 50 percent indicated they would vote for Bill Lee (R) and 30 percent preferred former Nashville Mayor Karl Dean. Fifteen percent remained undecided. AARP Tennessee is co-sponsoring a forum to discuss aging issues with FiftyForward and the Nashville Council on Aging on Oct. 15 at 9:30 a.m. CT. The event will include Karl Dean and a representative from Bill Lee's campaign addressing issues facing older Tennesseans. It will take place at the Patricia Hart Building (174 Rains Ave., Nashville).

AARP's "Be the Difference. Vote" campaign is designed to maximize the influence of America's 50-plus voters and continues AARP's long tradition of nonpartisan voter engagement. The campaign seeks to get the largest possible turnout of voters, age 50-plus to the polls in the November general election and put front and center issues like Medicare security and family caregiving, along with other topics of particular interest to older voters. For more information on the campaign and to pledge to vote in this year's elections, go to www.aarp.org/vote.

AARP does not endorse candidates, have a political action committee (PAC), or make contributions to political parties, political campaigns or candidates.

The poll, conducted by Alan Newman Research, surveyed 802 Tennessee voters age 50 and older between August 22 and September 1 and has a margin of error of +/- 3.5 percentage points.

The full survey results are available online and can be found here: www.aarp.org/2018StateVoterSurveys

With 660,000 members in Tennessee, AARP is the nation's largest nonprofit, nonpartisan organization dedicated to empowering Americans 50 and older to choose how they live as they age. With nearly 38 million members and offices in every state, the District of Columbia, Puerto Rico, and the U.S. Virgin Islands, AARP works to strengthen communities and advocate for what matters most to families with a focus on health security, financial stability and personal fulfillment. AARP also works for individuals in the marketplace by sparking new solutions and allowing carefully chosen, high-quality products and services to carry the AARP name. As a trusted source for news and information, AARP produces the nation's largest circulation publications, AARP The Magazine and AARP Bulletin. To learn more, visit www.aarp.org or follow @AARP and @AARPadvocates on social media. To learn more about AARP Tennessee, visit www.aarp.org/tn or follow @aarptn on Twitter and Facebook.