Call for Nominations for AARP's Andrus Award for Community Service
Winner to receive $3,000 for charity of their choice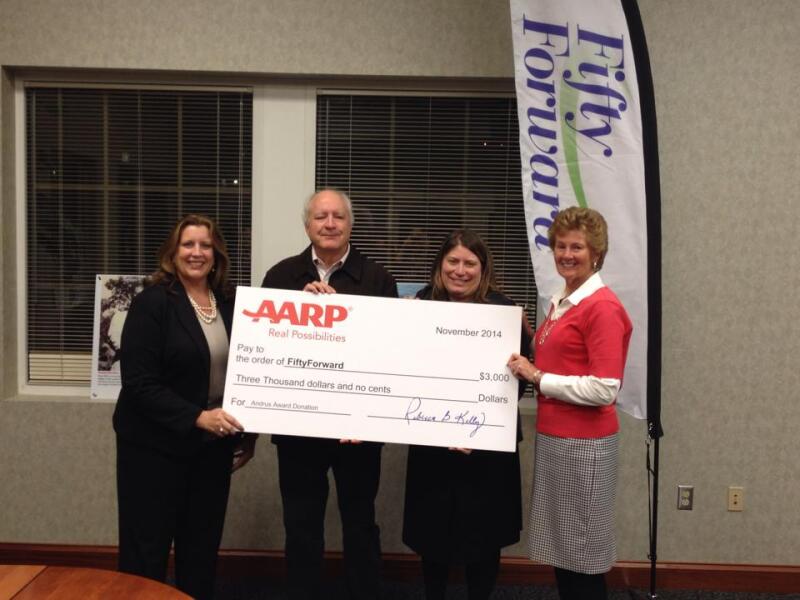 Editor's Note: The application deadline has been extended to June 30, 2015, so be sure to nominate someone from your community!
Who is doing extraordinary volunteer work in YOUR community? AARP Tennessee invites you to thank them with a nomination for the state's 2015 Andrus Award for Community Service. The Tennessee winner earns $3,000 for the charity of their choice.
The annual Andrus Award for Community Service is AARP's most prestigious and visible volunteer award. It recognizes individuals who are sharing their experience, talent and skills to enrich their communities in ways that are consistent with AARP's mission, vision, and commitment to volunteer service, and that inspire others to volunteer. The award honors Ethel Percy Andrus, whose motto "to serve, not to be served" continues to shape AARP's work more than 50 years after she founded it to help older Americans age with dignity and purpose.
Nominations are open until June 30 for any Tennessean age 50 or older and must be submitted online. To nominate someone for the Andrus Award in Tennessee, click here or copy and paste this link into your browser: www.AARP.org/AndrusAward. AARP membership is not required to enter or win.
The 2015 winner will be chosen by a team of AARP volunteers, who weigh each nominee's impact on the lives of individuals age 50 or older, the degree to which they serve as an inspiration to others to volunteer, and the level of improvement they have achieved for their communities, against the others. The award recipient will be announced in early September.
Past winners of the Andrus Award for Community Service in Tennessee include Barry Coggins, a 20-year veteran driver and advocate for "Meals on Wheels" in Nashville (2014) and Onie Johns, founder of The Caritas Village community center in Memphis (2013).