Hello there!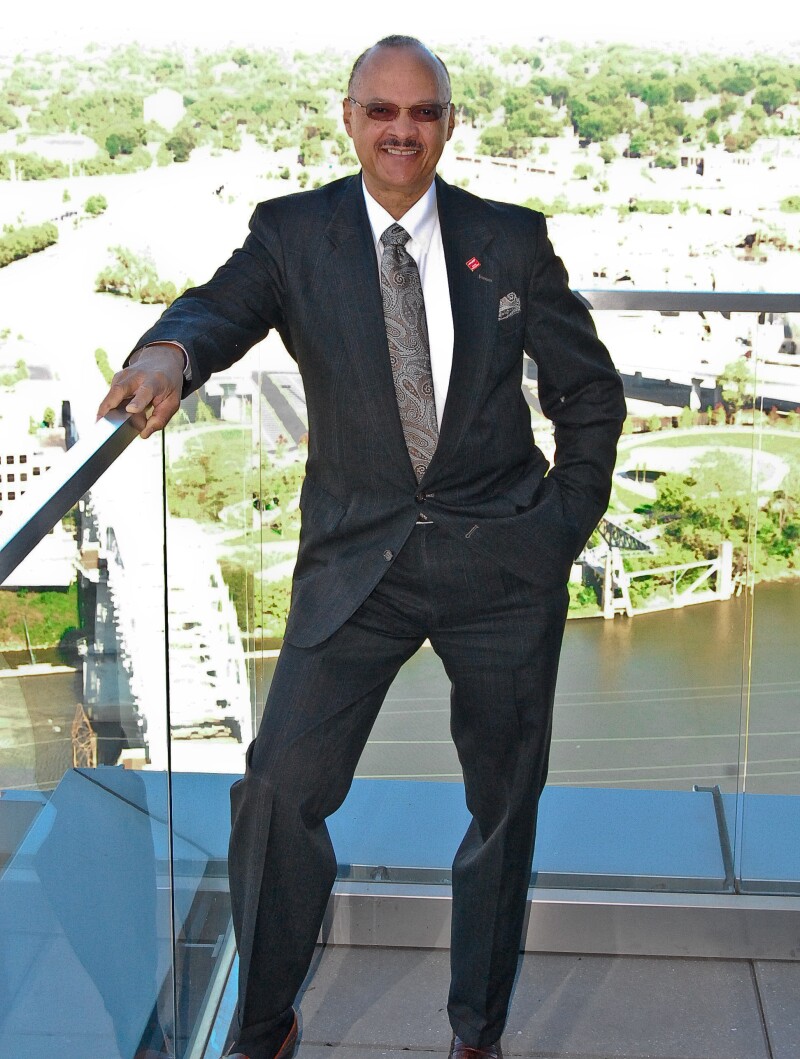 My name is Cleo Owens and I'm AARP Tennessee's new state president.
Did you know we have more AARP volunteers in Tennessee than in any state other than New York? We really do live up to our nickname as the "Volunteer State." Thank you so much for all that you are doing! I look forward to working with each of you.
I'm hoping that this is the first of several conversations that we have over the next several years about the great work that is being done from Memphis to Mountain City - and how we can do it better.
First, I'm going to tell you a little about myself and then I want to hear from you.
I've lived in Memphis most of my life. I was born in neighboring Arkansas but moved to the Bluff City with my family when I was 3. I graduated from Manassas High and LeMoyne-Owen College before joining the U.S. Army as an artillery surveyor. I spent a year in Vietnam before heading home - and got a job with the Memphis branch of the Federal Reserve Bank of St. Louis.
I started as a management trainee for the bank, which covered all of West Tennessee, northern Mississippi and northeastern Arkansas. I managed the check/data processing, internal services and purchasing, accounting/human resources departments, retiring after 32 years with the bank.
Shortly after I retired in 2002, my mentor and former Boy Scout leader Matthew Davis reached out and asked if I would drive him to an AARP retreat in Middle Tennessee. I was honored to do so. I began driving him to other AARP meetings and quickly became interested in the mission.
I was dealing with issues affecting my parents and I knew they soon would begin affecting me. I saw what AARP volunteers were doing to make things right for people. And I decided to get even more involved.
I led the Memphis regional team for several years and then was asked to join the AARP Tennessee Executive Council, where I helped plan the organization's work in this state and served as a spokesman for issues that I cared strongly about.
When Margot Seay told me that she was giving up her position as AARP Tennessee State President to take a new role as AARP's first National Volunteer Director, I decided to apply. I was proud to be selected and am ready to get to work.
I want to carry on the legacy that Margot and other leaders have left. And I want to build on their efforts to improve this organization's ability to help the 50+ population.
I want AARP Tennessee to help provide resources and information for people who are caring for loved ones. I want AARP Tennessee to help us have choices about how and where we live our lives. And I want AARP Tennessee to help ensure that when we work hard and retire, we have the money and health care coverage that we deserve and that allows us to live our best lives.
I cannot do that alone. The power of AARP is in its volunteers, or what AARP founder Ethel Percy Andrus dubbed "an army of useful citizens.' Together, we can accomplish all of those goals and more.
Now, it's your turn. Email me at tnaarp@aarp.org and let's get the conversation - and the good work - started.
(Follow us on Facebook and on Twitter to get the latest updates about AARP Tennessee's efforts in your communities.)