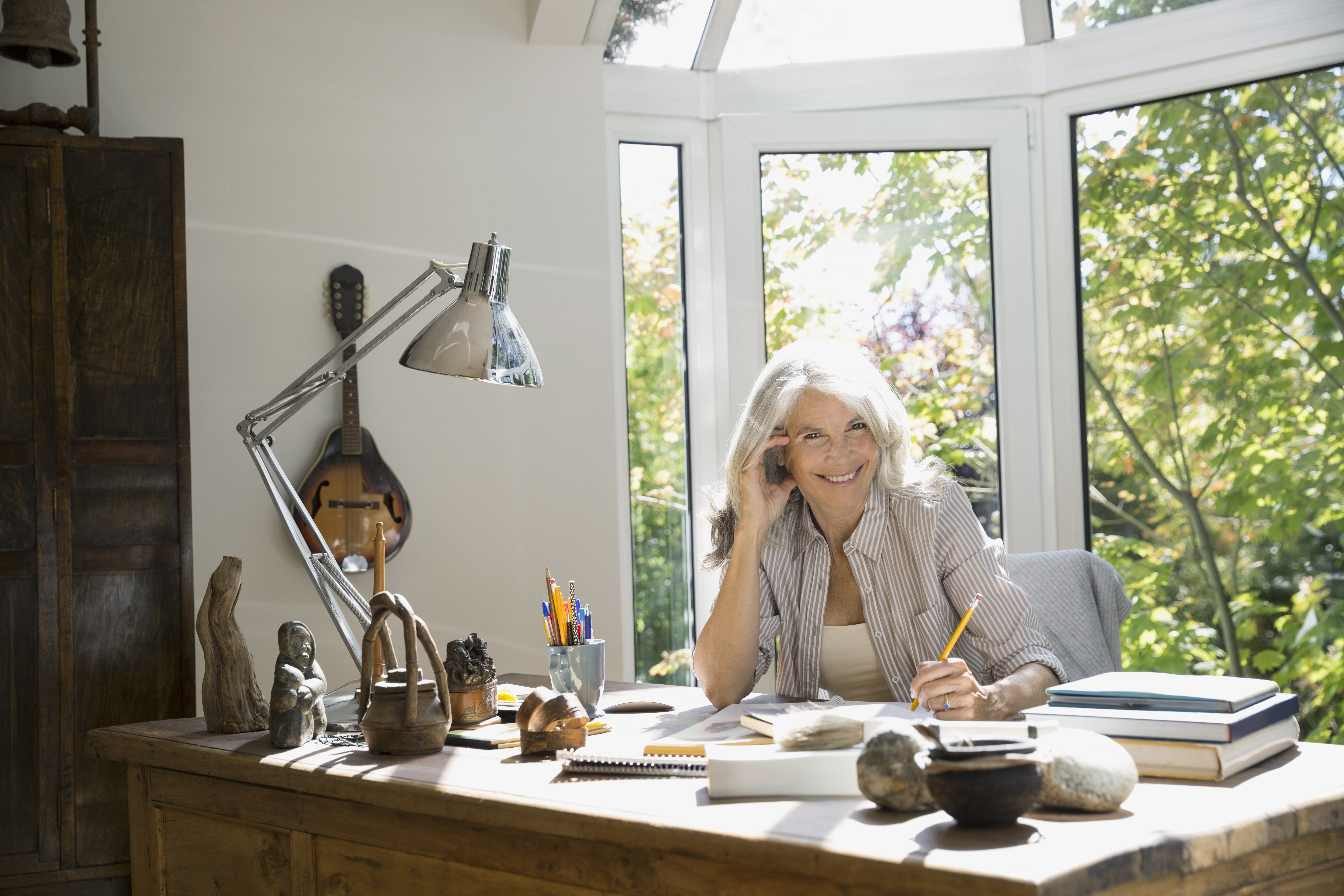 As vaccinations become readily available, more and more companies are discussing plans to re-introduce their employees back to the office. However, some employees 50+ are hesitant to make the transition. According to a survey by HR research firm Workspace Intelligence and WeWork, 88 percent of participants 55 or older want some kind of control over where they work. If your office is re-opening and you find yourself hesitant, read on for ways to stay calm and safe as you return to your desk.

Take Safety Precautions

When your employer announces there will be a return to the office, there should be a list of modifications and safety precautions in place, for example mask requirements, a hybrid work schedule, and social distancing markers. Read over those precautions carefully and communicate with your managers if you still feel uncomfortable with the transition due to medical or other reasons. A reminder that, according to CDC guidelines, employees do have to follow their company's regulations for mask-wearing, even if they are vaccinated.

Perform a Dress Rehearsal

As your date to return to the office draws close, a way to calm your nerves is to slowly re-adjust to your pre-pandemic schedule. Go through your wardrobe and try on your professional clothes, sorting through which ones are keepers and what you may need to replace. Next, select a date to wake up, get dressed, eat breakfast, and test out your commute. This type of dry run gives you the opportunity to see if there are any changes to your route, including public transportation schedules and traffic patterns. It also puts you in the right mindset so, when the first day arises, you know exactly what you need to accomplish to get to work on time.

Get Comfortable Adjusting to Change

The return to office transition is just that—a transition. It is not intended to be perfect, and you should mentally prepare yourself that the initial pattern your company established will change. Depending on your state and its COVID-19 infection rates, you may work from home more than sitting in the office. Similarly, if your state has low infection and high vaccination rates, your company may transition to full in-office work. Regardless of your company's procedure, be kind to yourself and your mental health through this time and communicate with your managers if you feel uncomfortable with your transition.

For more tips and resources about returning to the office, please visit aarp.org/workandjobs.