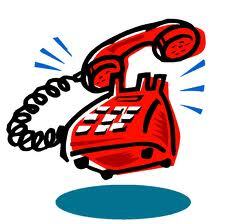 AARP Vermont joined with FairPoint Communications, Vermont Attorney General William Sorrell and others in law enforcement to raise awareness about a telephone scam originating from the Jamaican 876 area code that targets seniors in Vermont and across northern New England.

The Attorney General reports that his office receives more than 1,000 calls per year on phone scams, of which approximately 20 percent involve calls from Jamaica with reports of losses up to $18,000, with many in the range of $2,000 to $6,000.

Anyone who has received suspicious calls from unfamiliar numbers should contact local authorities or your telephone provider. An Associated Press report noted conservative estimates that put the yearly take from Jamaican scams at $300 million, up from about $30 million in 2009.

The scam works as follows:

·

Seniors receive a call from an 876 area code, which is often mistaken for a toll-free number and are congratulated for winning the Jamaican lottery, new car or new home. They are then are directed to send a fee, typically $150-$250, according to Sorrell, purportedly to process the lottery winnings. They are told that once the fee is received, money will be wired to their bank account and the car will be delivered to their home.
·

Many times the caller will tell the victim that a representative of the lottery is in the area and as soon as the process fee is received, someone will deliver a check to their home. Scammers often use Google Earth to identify local landmarks and make the scam more believable.
·

A key to the scammer's success is convincing victims to promise not to tell their family members and to make it a big surprise. If the scammers feel they have a potential victim, the calls will increase in frequency, resulting in hundreds of calls.
·

The money is requested through a wire from Western Union, Green Dot Card or in a creative way such as putting $100 bills in each page of a magazine.
"We are very concerned about the proliferation of new scams targeting older residents in Vermont," said Greg Marchildon, AARP Vermont state director. "Sadly, seniors are more vulnerable than others in this regard as they are more often home to answer the phone, are generally trusting of others and many times have assets they can easily access."

For more information about scams originating from area code 876, visit: http://www.bewareof876.com/.

To report a scam, file a complaint with the Attorney General's Consumer Assistance Program at: www.uvm.edu/consumer, or send a complaint to: Consumer Assistance Program, 146 University Place, Burlington, VT 05405, or FAX: (802) 656-1423. Call CAP toll-free in Vermont at 800-649-2424 Receive consumer protection alerts on twitter at: vtconsumers.