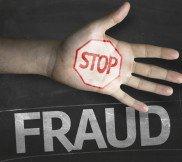 Vermonters lose hundreds of thousands of dollars each year to scams, and older adults are often targeted. Education is key to prevention.

AARP Vermont's team of volunteer fraud fighters give community presentations across the state, providing valuable information on how citizens can protect themselves.

Want to help combat con artists? AARP Vermont is looking for more volunteers to staff tables and give talks. No experience is necessary, as the organization will provide training and materials.

Participants will also receive personal coaching before giving their first presentation. Community talks are typically delivered to groups of 10 or more. Want to get more information?

Contact Elliott Greenblott at egreenblott@aarp.org or 802-254-4489, or go to aarp.org/fraudwatchnetwork.