Legislative action to support family caregivers and to address rising prescription drug costs highlight the priority items AARP members in the Mountain State would like to state lawmakers tackle during the 2023 Regular Session of the West Virginia Legislature.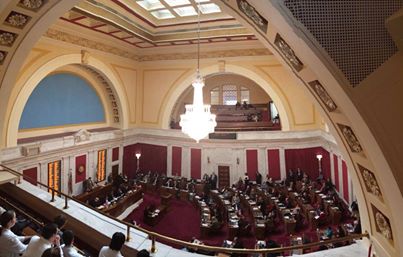 AARP West Virginia surveyed members during the month of December on the issues important to West Virginians 50-plus and their families. The majority of survey respondents (80 percent) ranked support of family caregivers and efforts to improve access and availability to care at home as the number one priority AARP should focus on in its state advocacy work at the State Capitol.

The rising cost of prescription drugs, specifically insulin, remains a significant financial hardship for West Virginians 50-plus. Legislation to limit co-pays on insulin to $35 per month failed to move in the final hours of the 2022 regular session after amendments were added to the bill. Nearly 70 percent of the survey respondents want lawmakers to take actions to lower the cost of insulin and other prescription drugs during this year's session.

AARP members in the Mountain State expressed concern over tax proposals that disproportionately shift tax burdens to low-income taxpayers, with 75 percent of survey respondents urging that any such proposals be challenged in the upcoming session.

Other key findings from the 2023 WV Legislative Issues survey:

59 percent of respondents want lawmakers to make sure retirement benefits of public employees/retirees are preserved and enhanced
57 percent of respondents want the West Virginia Legislature to strengthen laws to combat elder abuse and financial exploitation
"These survey results confirm what we've known; older West Virginians want leaders in Charleston to address the critical issues necessary to supporting their desire to remain in their homes and home communities as they age, and to improve their financial means to make ends meet," said Gaylene Miller, AARP West Virginia State Director. "More than 300,000 family caregivers provide more than $2.8 billion of unpaid care annually to older West Virginians and adults living at home. It's important that we do all that we can to support those who sacrifice so much providing care for loved ones in their caregiving journey."

AARP, which counts nearly 230,000 West Virginians among its members, is focused on bipartisan solutions that provide real relief to West Virginians. More than 150 West Virginians responded to AARP Legislative Issues survey online between December 4, 2022 and January 3, 2023.