Titans' three-sports standout receives statewide honor
Hannah Roberts of Gilmer County High School has been selected as the AARP West Virginia/MetroNews Scholar Athlete of the Week for the week of November 3.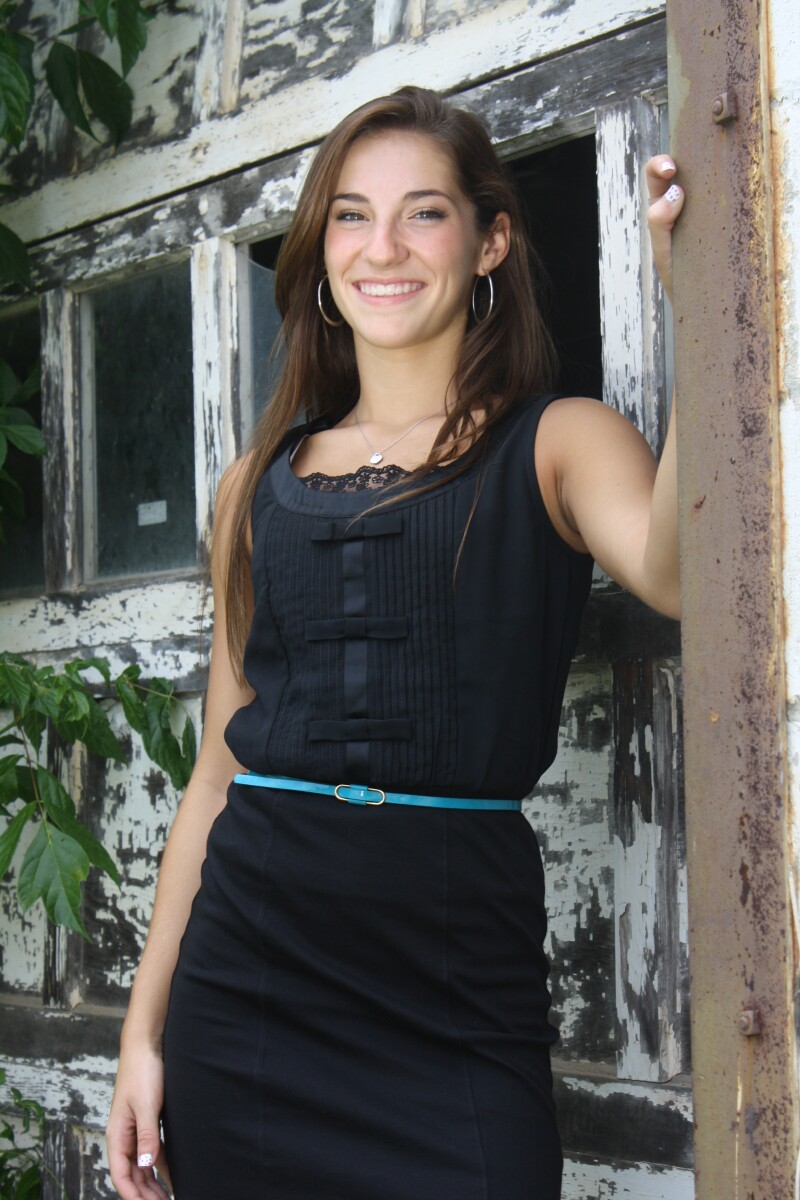 A senior, Hannah is a 4.0 g.p.a. honors student, National Honor Society member, and is ranked at the top of her class. She is actively involved in Rocketry Club and Student Government, and currently serves as Student Council President. Hannah has served as a class officer for three years and attended Rhododendron Girls State. She is the daughter of Owen and Anita Roberts of Cox's Mills.
During her high school athletic career at Gilmer County, Hannah has been a state qualifier each year for the WV Secondary School Activities Commission (WVSSAC) State Track Championship, competing in the shuttle hurdles, 4x100 and 4x200 relays and 300m hurdles. In addition to her track & field achievements, Hannah has been a member of the cross country, basketball and cheerleading squads.
On a community level, Hannah is actively involved in volunteer and service activities in Gilmer County. As Gilmer County High School's Hugh O'Brien Youth Leadership (HOBY) Ambassador during 2012, she participated in several school and community based volunteer and charity activities. Hannah has served as a volunteer at Sun Bridge Nursing Home in Glenville, and is actively involved in community service projects as a member of Glenville First Baptist Church.
Hannah is currently pursuing dual-credit undergraduate coursework at Glenville State University. She will enroll in the Pre-Pharmacy program at West Virginia Wesleyan College in Fall 2014 and plans to continue her athletic career on the NCAA Division II level as a member of the Bobcat Track & Field team.
During the 2013 Fall Sports season, one high school student athlete will be selected each week as the AARP West Virginia Scholar Athlete of the Week and recognized on the popular West Virginia MetroNews High School GameNight program, which airs on nearly 40 radio stations across the Mountain State each Friday night (9:30 - midnight) during the High School football season.
West Virginia student athletes in Grades 11 and 12 with a minimum 3.0 grade point average are eligible for the award. Nominees should excel in one or more athletic program, and be active within their community through service and community involvement. Nomination forms may be completed online at http://wvmetronews.com/scholar-athlete-of-the-week – or are available at www.aarp.org/wv.
------------------------------
AARPWV Media Contact: Tom Hunter, 304.340.4605, tphunter@aarp.org