Governor Jim Justice welcomed leaders from AARP West Virginia, the Alzheimers Association West Virginia Chapter, the West Virginia Sheriffs Association and the West Virginia Department of Veterans Assistance to the State Capitol on April 19 for a bill signing ceremony for Senate Bill 570 and Senate Bill 698.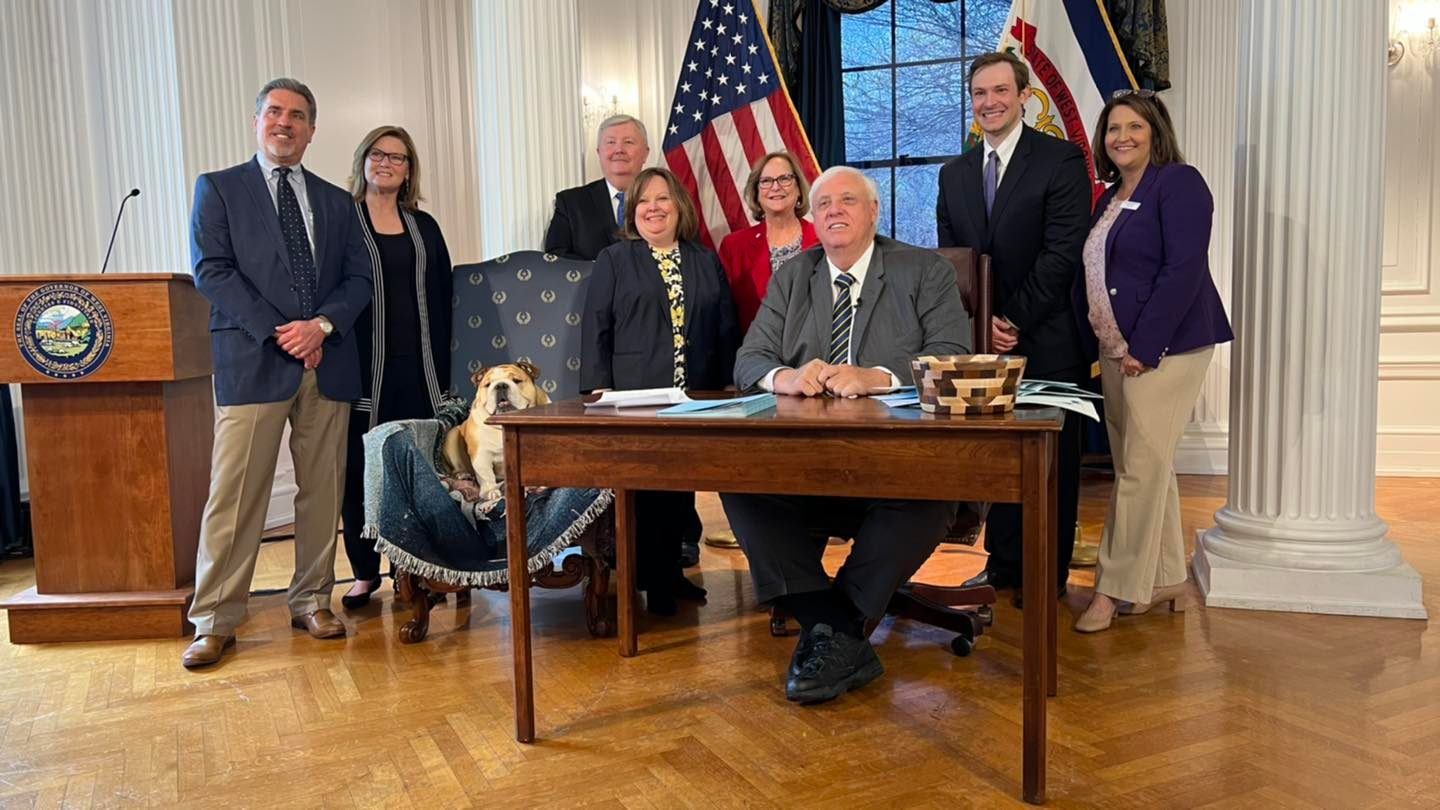 The AARP-supported pieces of legislation were adopted during the 2022 60-day regular session of the West Virginia Legislature.

Senate Bill 570 establishes law-enforcement training to aid first responders in interactions with individuals with Alzheimer's and dementias. This legislation addresses a growing need and critical support for family caregivers in West Virginia communities, as the rate of dementia cases is expected to increase over the next 30 years according to research data reported by the Alzheimer's Association.

Training for first responders makes a critical difference in engagements with Alzheimer's and dementia patients, as well as caregivers. This legislation represents another important step state and local governments and agencies are making in adapting to the needs of the state's older population, embracing the continued development of Dementia Friendly Communities across the Mountain State.

Senate Bill 698 expands and strengthens the West Virginia Veterans Council, a state board created to support the Cabinet Secretary of the West Virginia Department of Veterans Assistance on general administrative policies of the Department – and to advise the Governor and Legislature with respect to legislation affecting veterans and their families.

These legislative changes to support the Veterans Council will foster leadership, bringing a diversity and perspective that is more inclusive and representative of the changing needs of our nearly 160,000 veterans across the Mountain State. This legislation expands from 9 to 11 the number of members of the West Virginia Veterans Council membership, ensuring representatives from varying regions of the state as well as varying service branches.

The West Virginia Veterans Council is made up of residents of the state who have been separated under honorable conditions from the Armed Forces of the United States whose service was during a time of war as defined by the laws of the United States.

The West Virginia Department of Veterans Assistance (WVDVA) is a cabinet-level state agency dedicated to providing services and benefits assistance to veterans, to address specific needs of our veterans and military population. The Department's work brings in $2 Billion of federal benefits per year to West Virginia veterans. WVDVA operates 16 field and claims offices throughout the state, with staff members conducting more than 250 benefits consultations daily. Additionally, the department operates West Virginia's State veterans cemetery, veterans-only homeless shelter and veterans nursing facility.