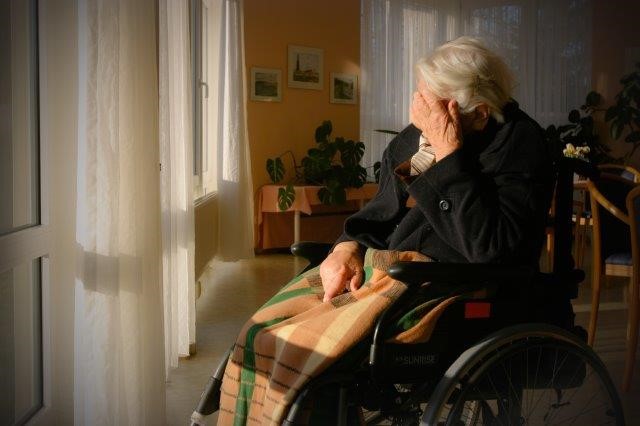 COVID-19 continued to take a deadly toll on nursing home residents and staff in West Virginia in the four weeks ending September 19, according to the latest data from AARP's Nursing Home COVID-19 Dashboard. Resident deaths from COVID-19 increased from a rate of .09 in mid-August to .50 in mid-September. Nationally, resident deaths from coronavirus doubled since the last dashboard release, with more than 2,000 lives lost in nursing homes during the same time period.

New infections among residents and staff in West Virginia also increased. Resident cases skyrocketed from 1.5 to 6.1 per 100 residents, and new staff cases increased from 1.6 to 5.7 per 100 residents.: Cases and deaths would be even higher if not for the West Virginia's quick action on vaccinating nursing home residents, however there is an increasing need for COVID-19 booster shots for eligible residents and staff.

Vaccination rates among nursing home residents and staff also [increased/have begun to rise slightly/declined], with [86.5%] of residents and [68.3%] of staff fully vaccinated as of September 19 Nationally, more than half of health care staff in nursing homes are now vaccinated in every state. AARP has called on nursing homes and long-term care facilities to require that staff and residents be vaccinated against coronavirus, and the Biden Administration has announced plans to require vaccination for staff in nursing homes and most health care settings that receive Medicare or Medicaid payments.

"It's now been one year since AARP began analyzing and reporting how COVID has infiltrated nursing homes across the United States," said Gaylene Miller, AARP WV State Director. "The increase in deaths among nursing home residents is a grim reminder that this pandemic is far from over. All staff and residents of long-term care facilities must be vaccinated against coronavirus to prevent more heartbreaking losses as we head into winter."

Nationally, AARP has supported several provisions in the reconciliation bill currently before Congress that would help address long-standing issues in skilled nursing facilities and help ensure that residents are receiving quality care. One provision AARP supports would require the Secretary of Health and Human Services to conduct a study and submit a report to Congress on the appropriateness of establishing minimum staff to resident ratios for nursing staff in skilled nursing facilities and provide a process for implementation of such requirements.

The AARP Nursing Home COVID-19 Dashboard analyzes federally reported data in four-week periods going back to June 1, 2020. Using this data, the AARP Public Policy Institute, in collaboration with the Scripps Gerontology Center at Miami University in Ohio, created the dashboard to provide snapshots of the virus' infiltration into nursing homes and impact on nursing home residents and staff, with the goal of identifying specific areas of concern at the national and state levels in a timely manner.

The COVID-19 pandemic has swept the nation, killing more than 186,000 residents and staff of nursing homes and other long-term care facilities. The full Nursing Home COVID-19 Dashboard is available at www.aarp.org/nursinghomedashboard, and an AARP story about this month's data is available here. For more information on how coronavirus is impacting nursing homes and AARP's advocacy on this issue, visit www.aarp.org/nursinghomes. Medicare.gov's Care Compare website now offers information about vaccination rates within nursing homes and how they compare to state and national averages.