Grant County three-sport athlete earns statewide honor
Lauren Harman of Petersburg High School has been selected as the AARP West Virginia/MetroNews Scholar Athlete of the Week for the week of September 14.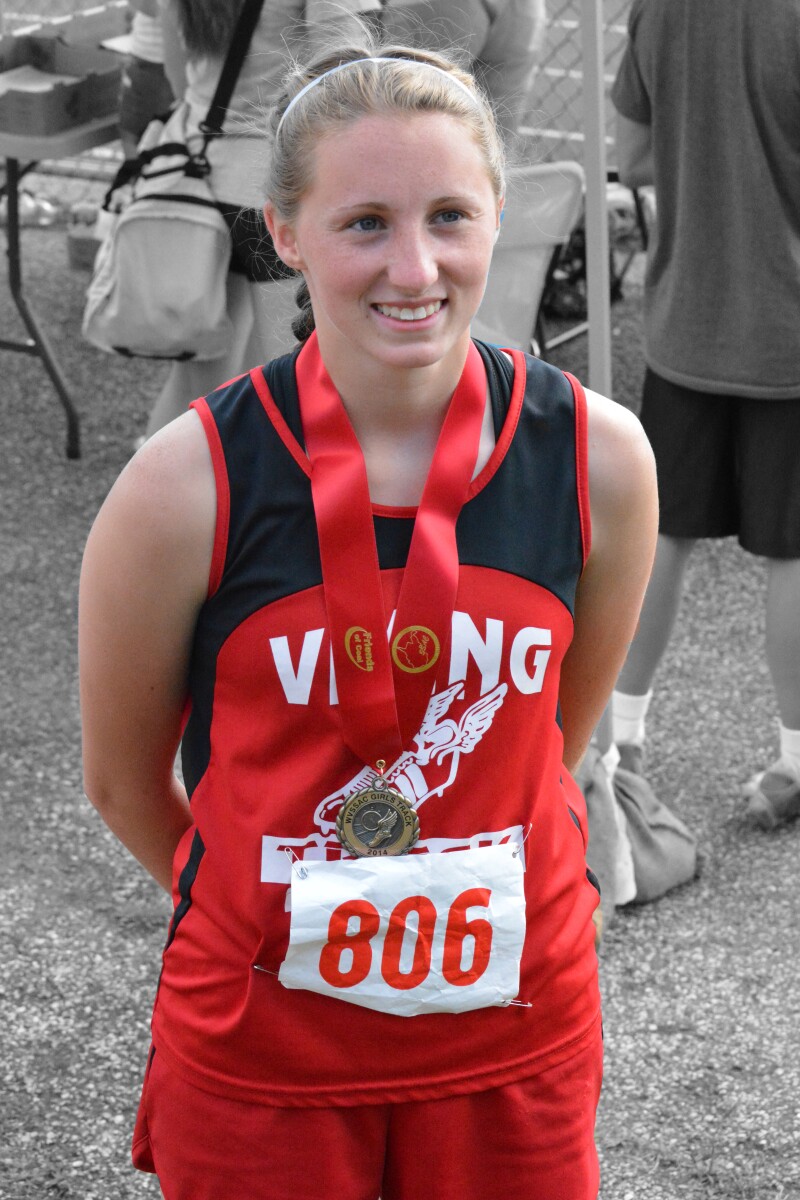 A junior, Lauren is a 4.05 g.p.a. AP Honors student and serves as her class secretary. She is the daughter of Brent and Becky Harman of Lahmansville.
Lauren is a t hree-year starter with the Petersburg varsity soccer team, earning Maryland-West Virginia "All Bi-State" honors as a freshman and Cumberland, Md. "All Area" honors as a sophomore.
In her first season as a member of the Petersburg girls track team in 2014, she was a WVSSAC State Track Championship qualifier in three events: 4x100 relay, 4x400 relay and long jump. She was 2014 Potomac Valley Conference Class AA Champion in the long jump, and the team's high individual point performer.
She is also a two-year member of the Vikings girls basketball team.
On a community level, Lauren is actively engaged in volunteer and service activities in Grant County through the Grove Street United Methodist Church youth group.
She serves as a volunteer at Grant Memorial Hospital, and participates in local food collection drives to support food pantry operations in the Petersburg area.
Lauren hopes to continue her athletic career on the collegiate level, and plans to pursue a career in the medical field.
During the 2014 Fall Sports season, one high school student athlete will be selected each week as the AARP West Virginia Scholar Athlete of the Week and recognized on the popular West Virginia MetroNews High School GameNight program, which airs 9:30 p.m. – midnight each Friday night on nearly 40 radio stations across the Mountain State .
West Virginia student athletes in Grades 11 and 12 with a minimum 3.0 grade point average are eligible for the award. Nominees should excel in one or more athletic program, and be active within their community through service and community involvement. Nomination forms may be completed online at http://wvmetronews.com/scholar-athlete-of-the-week.
-------------------------------------------------
AARP WV Media Contact: Tom Hunter, 304.340.4605, tphunter@aarp.org