Senior cross country/track student athlete first to receive statewide honor in 2013
Kylie Rutherford of Wayne (W.Va.) High School has been selected as the AARP West Virginia/MetroNews Scholar Athlete of the Week for the week of September 1.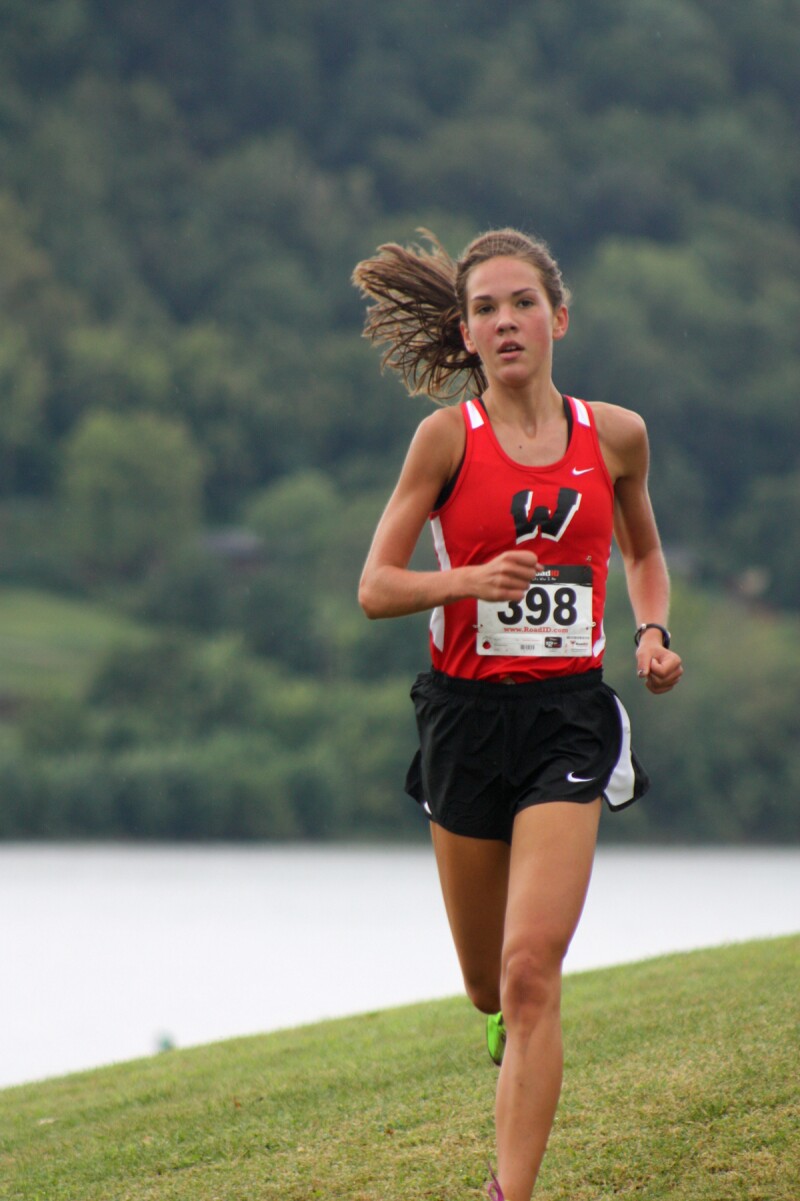 A senior, Kylie is a member of the Pioneers' cross country and track teams and is coached by her parents, Jeff and Jeanette Rutherford of Lavalette. She is a 4.0 Honor Roll student and a member of the National Honor Society. Kylie is also actively involved in Beta Club, Prom and Homecoming planning committees, and she serves as editor/sports editor of the school newspaper and yearbook editor.
In both her academic and athletic pursuits, Rutherford has excelled at the Wayne County school. In 2012, she earned 1st team All-State honors and the West Virginia Secondary School Activities Commission (WVSSAC) Region IV Cross Country Championship in her first year competing in the sport. During her sophomore year in 2011, Rutherford turned in impressive performances during the spring outdoor track season, finishing third in the open 800 and 4x400 and fifth in the 4x800 at the WV State Track & Field Championships.
On a community level, Kylie is actively involved in volunteer and service activities. She is a Wayne County Schools volunteer, visiting elementary schools to speak on character issues and read to students. Kylie has served as a volunteer with Toys for Tots and Operation Christmas Child, and assisted with various running events that benefit charities and causes in the Cabell/Wayne County area.
During the 2013 Fall Sports season, one high school student athlete will be selected each week as the AARP West Virginia Scholar Athlete of the Week and recognized on the popular West Virginia MetroNews High School GameNight program, which airs on nearly 40 radio stations across the Mountain State each Friday night (9:30 - midnight) during the High School football season.
West Virginia student athletes in Grades 11 and 12 with a minimum 3.0 grade point average are eligible for the award. Nominees should excel in one or more athletic program, and be active within their community through service and community involvement. Nomination forms may be completed online at http://wvmetronews.com/scholar-athlete-of-the-week – or are available at www.aarp.org/wv.
------------------------------
AARPWV Media Contact: Tom Hunter, 304.340.4605, tphunter@aarp.org