Patriots' multi-talented student athlete receives statewide honor
Liam Casey of Wheeling Park High School has been selected as the AARP West Virginia/MetroNews Scholar Athlete of the Week for the week of November 24.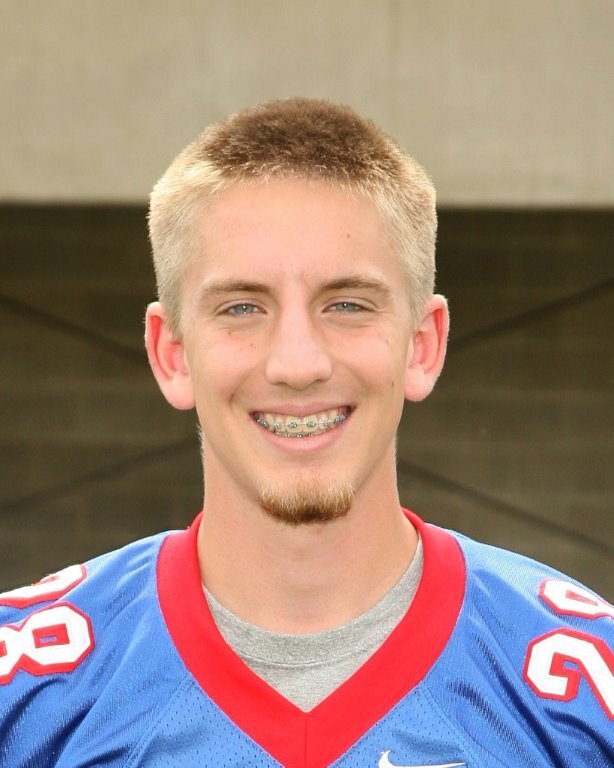 A senior, Liam is a 4.4 g.p.a. honors student and a National Honor Society member. He serves as a Freshman Mentor, is a member of the competitive Speech Team, and is involved in a variety of theatre and musical productions at Wheeling Park. An accomplished musician, Liam is a four-year member of the Jazz Band, Orchestra and Young Patriots Choral Group. Since his freshman year, he has been an All-State Band and Orchestra member. He is the son of Patrick Casey and Sandra Chapman of Wheeling.
A leader in the classroom and on the athletic field, Casey has excelled at the Ohio County school. He is a former two-sport athlete at Wheeling Park, playing on the Patriots' soccer team for three seasons before focusing solely on football in his senior season.
As starting punter/kicker for Coach Chris Daugherty's Patriots, Liam has connected on 58-of-63 extra point attempts and 5-of-7 field goal attempts during the 2013 season, helping the Patriots' advance to the West Virginia Secondary School Activities Commission (WVSSAC) Class AAA football playoff quarterfinals.
On a community level, Liam is actively involved in volunteer and service activities in the Wheeling community. He serves as a volunteer with the Good Zoo at Oglebay Park, and is an usher and office volunteer with the Wheeling Symphony.
Following his graduation from Wheeling Park, Liam would like to continue his football career as a kicker on the NCAA Division I level, and aspires to be a lawyer.
------------------------------
AARPWV Media Contact: Tom Hunter, 304.340.4605, tphunter@aarp.org