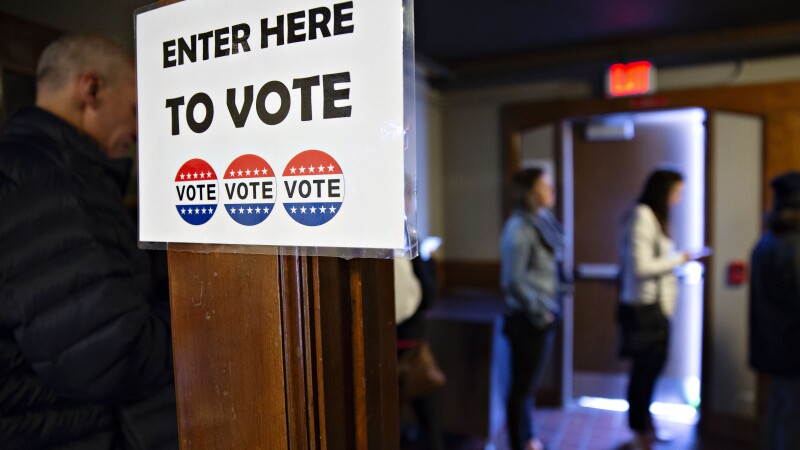 Wisconsin's races for governor and the U.S. Senate are still very competitive with 50-plus voters set to play key roles, according to a new AARP survey of likely Wisconsin voters.

In the governor's race, U.S. Rep. Tim Michels (R) leads incumbent Gov. Tony Evers (D) by three percentage points at 50 percent to 47 percent. And incumbent Sen. Ron Johnson (R) leads Lt. Gov. Mandela Barnes (D) 51 percent to 46 percent in the race for the U.S. Senate. The margin of error for the survey was plus or minus 4.4 percent.

The poll also found that an overwhelming majority of all Wisconsin voters are highly motivated to cast their ballots. But the state's 50-plus electorate stands out with 90 percent saying they are extremely motivated to vote this November.

"The senior vote (aged 65-plus) is intensely competitive in Wisconsin," said Bob Ward, partner at the polling firm Fabrizio-Ward. "Candidates who can speak to their issues will have the advantage."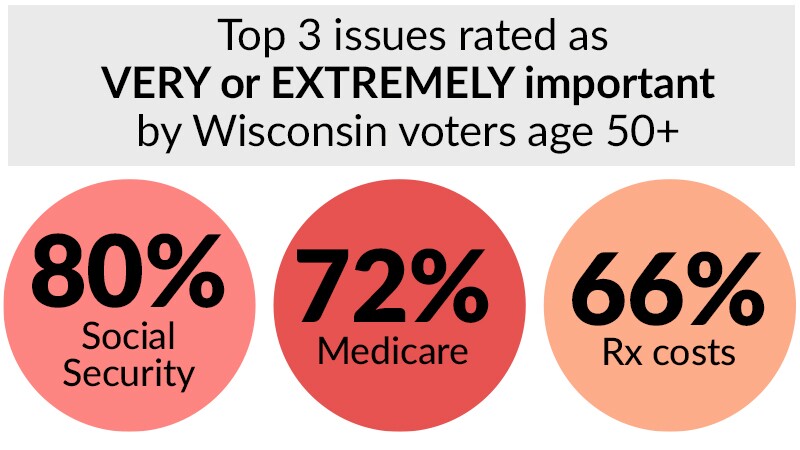 This trend cuts across the partisan divide. Regardless of political party, 50-plus Wisconsin voters will be paying attention to what candidates say about Social Security (80 percent), Medicare (72 percent), and the cost of prescription drugs (66 percent) this election year, according to the survey, rating these issues as extremely or very important to their Nov. 8 vote.

In the governor's race, inflation (21 percent) is the top issue driving 50-plus voters to the polls, followed by abortion (16 percent), crime (10 percent) and voting rights (9 percent). A similar set of issues animates the 50-plus vote in the U.S. Senate race: inflation (16 percent), abortion (15 percent) and government spending and taxes (12 percent).

And for senate candidates trying to reach persuadable voters in Wisconsin, Matt Hogan, partner at the polling firm Impact Research, says they'd be wise to keep two of the largest concerns among this group of voters top of mind.

"The debate over Social Security and Medicare will be especially important to the outcome of the Senate race in Wisconsin this year," Hogan said.

The survey of 1,399 Wisconsin likely voters age 18 over was conducted during the third week of September by the bipartisan polling team Fabrizio Ward & Impact Research.

Other major findings:

1. 74 percent of Wisconsin voters say the country is headed in the wrong direction. They are equally as pessimistic about the direction of the state.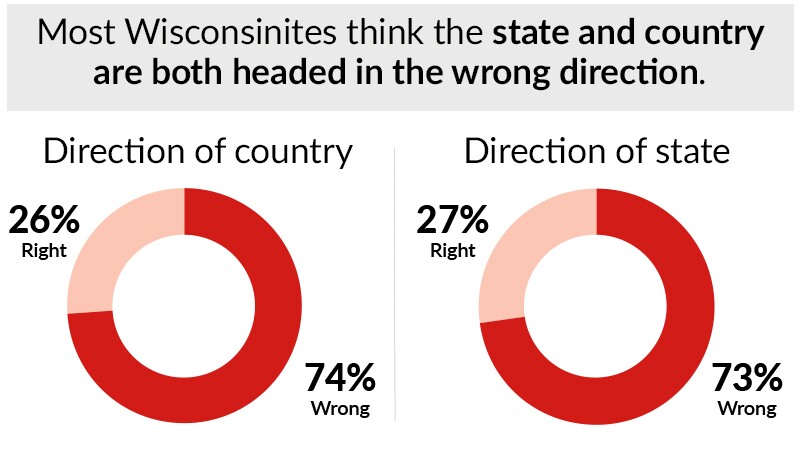 73 percent say the state is headed in the wrong direction with 65 percent saying they are somewhat or very worried about their personal financial situations.

2. Most voters feel dismissed by members of Congress.
84 percent of Wisconsin voters agree with the statement that members of Congress do not listen to people like them.

3. Most older voters plan to cast their ballot in person on Nov. 8.
64 percent of voters 50-plus say they plan to go to the polls on Election Day, 18 percent plan to vote by mail and 12 percent say they will cast their ballots early and in person.