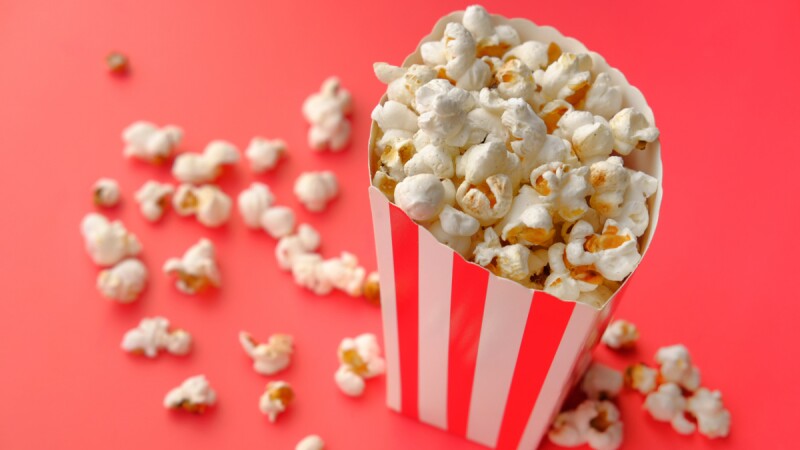 This summer, cities across Wisconsin faced a new challenge when planning community-building events. How can you safely gather to enjoy community events during a pandemic and still adhere to safe social distancing guidelines? Beaver Dam Area Chamber of Commerce was asking themselves this question when they came up with a great idea that would bring people together while also providing entertainment for people of all ages. The idea was simple yet effective: free outdoor movie nights! To help support this project, AARP Wisconsin awarded the Beaver Dam Area Chamber of Commerce a Small Dollar, Big Impact Grant.

After winning the Small Dollar, Big Impact Grant this summer, Beaver Dam Area Chamber of Commerce invested the $1,000 prize into their community in a way that will keep on giving for years to come. When organizers discovered that renting equipment was roughly the same cost as owning it, they decided to use the grant money to help purchase a high lumen projector and contribute to the movie licensing fees. Using a local Slumberland parking lot to serve as the gathering space, Beaver Dam's Movie Under the Stars gave people the chance to see family-friendly movies like Goonies and Avengers: Infinity War for free this summer. This was truly a community project, as it brought together various organizations to help fund the movie nights. Local sponsors helped purchase the 33-foot blow-up movie screen and pay for the movie licensing fees to make these events possible. With the help of these local sponsors and AARP Wisconsin, Beaver Dam was able to give their community some much-needed entertainment and relaxation as they enjoyed a movie under the stars.

Originally, the plan was to make the movie nights like a traditional drive-in theater experience by using a transmitter. However, while working together with the local radio station, organizers discovered that they were able to broadcast sound externally so that people could enjoy the movies in lawn chairs, truck beds, or in their cars depending on their preference. With the large space provided by the Slumberland parking lot, attendees were easily able to socially distance while watching the movie and enjoy the summer night air.

While the cost of movie licensing fees can be steep, and these outdoor events are restricted to evenings and rely on the weather's cooperation, the Beaver Dam Area Chamber of Commerce plans to continue using the equipment to hold future events for the community. By hosting these movie nights the organizers have already learned some valuable lessons to be used during future events, such as how much wind the 33-foot blow up screen can withstand. According to Tracy Propst, Beaver Dam Chamber of Commerce's Executive Director, one night they faced high winds that required them to hold the screen in place for the final thirty minutes of the movie. As evidence of how much the community appreciated these events, attendees remained until the movie ended despite the high winds and the shaking screen. Looking ahead, they have also already received requests from other organizations to rent the equipment for their own use.

At a time when gathering to watch a movie is no easy task, the Beaver Dam Area Chamber of Commerce, with the help of AARP Wisconsin, made a big impact in their community by providing Movies Under the Stars.