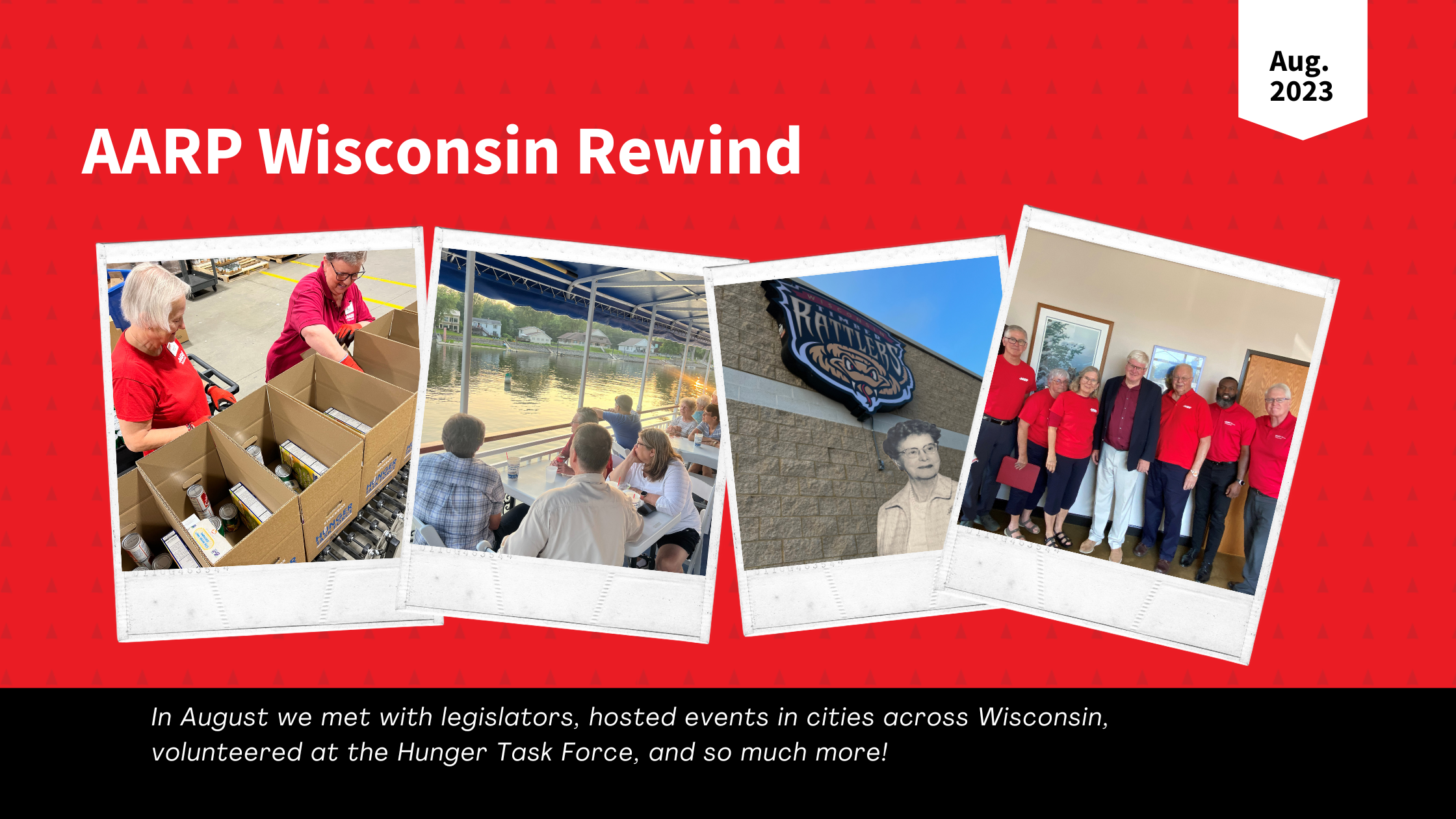 From Social Security to brain health to volunteering, we covered a lot of ground in August. Read on to learn about AARP Wisconsin's activities last month.

Outreach & Education

AARP Wisconsin offers free outreach & education programming on a variety of topics. In August we:

Participated in a Fraud Prevention workshop hosted by Congressman Steil in South Milwaukee
Provided free resources at the Outreach Community Health Centers Fair in Milwaukee
Hosted Walk With an Eagle; a walking program offered in collaboration with UW-La Crosse
Cruised the Mississippi on the La Crosse Queen, providing information about Social Security to our members in attendance
Connected with neighbors in La Crosse at Coffee and Conversations
Packed 520 Stockboxes at Hunger Task Force in Milwaukee
Hosted six presentations covering fraud prevention, decluttering, and brain health at libraries in Wauwatosa, Elroy, Mauston, Verona, Saukville, and Delafield through our volunteer Speakers Bureau
Got our steps in at two "Walk with a Doc" events
Knocked retirement out of the park at a Timber Rattlers game; offering a free picnic, games, and information about Social Security to our guests
Legislative Advocacy
AARP Wisconsin is a wise friend and fierce defender – we're in your corner, advocating for policies that improve the lives of Wisconsinites aged 50+. In August we:

Met with Congressman Grothman in Fond du Lac to speak about our federal priorities, giving our volunteers an opportunity to connect with the Congressman about key issues for them.
Attended Senator Baldwin's press release focusing on the high cost of prescription drugs
Invited volunteer advocates to attend the Republican debate in Milwaukee
Connected with Congressman Tiffany's District Director, Landiso Holdorf, providing information about the top legislative issues we're working on right now
Arranged a meeting with Congressman Steil and our volunteers, highlighting our key federal issues.
Livable Communities
A livable community is one that is a great place for people of all ages to work, play, and thrive. Towns, cities, and villages who commit to identifying actionable steps to become a livable community can join the Age-Friendly Network. In August we:

Welcomed West Allis to the Age-Friendly Network – the 13th city to join in Wisconsin.
Celebrated the 1 year anniversary of Wauwatosa joining the Age Friendly Network
Submitted a letter supporting suggested zoning code changes in La Crosse which will support affordable housing initiatives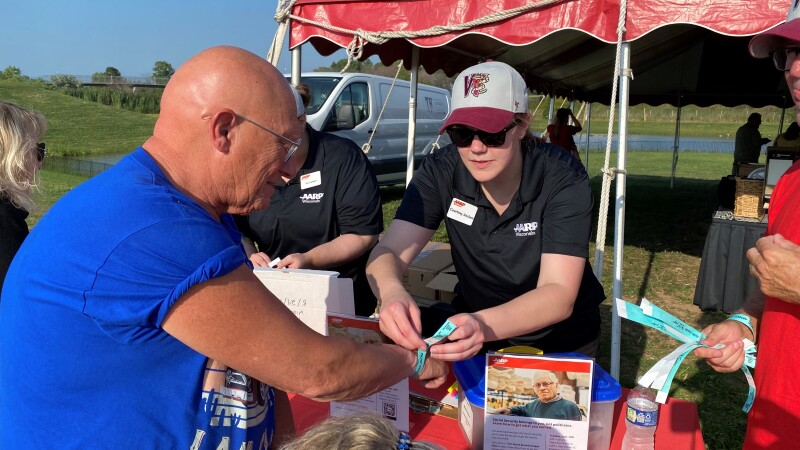 WI - timber rattlers check in table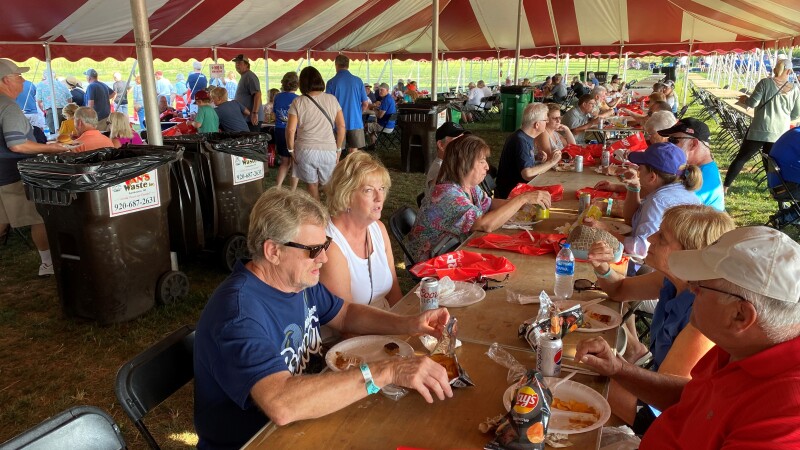 WI - Timber rattlers crowd
WI - August La crosse Cofee
WI - la crosse queen view
WI - la crosse queen cruise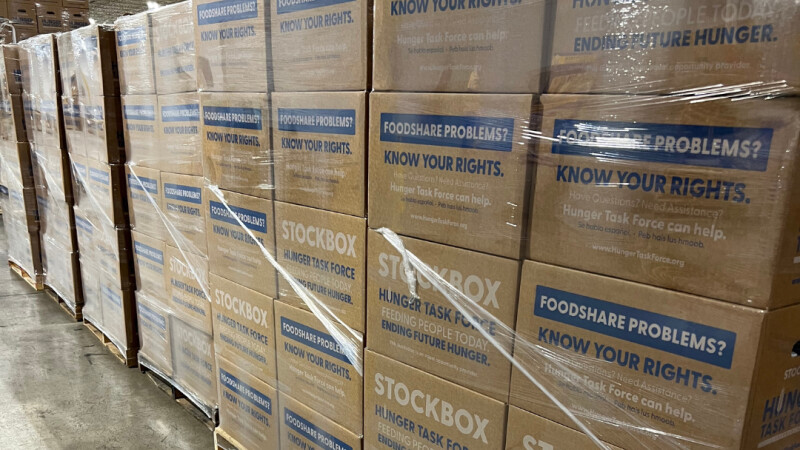 WI - hunger task force boxes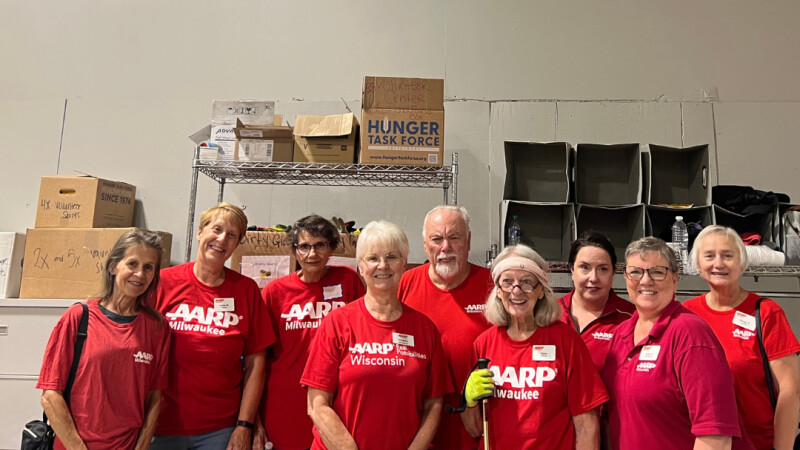 WI - hunger task force volunteers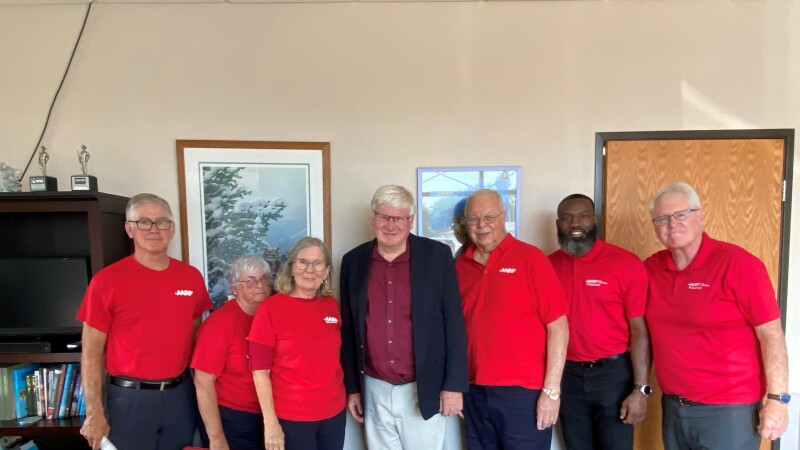 WI - volunteers with rep. grothman
WI - volunteers with Rep. Steil
WI - staff with senator baldwin