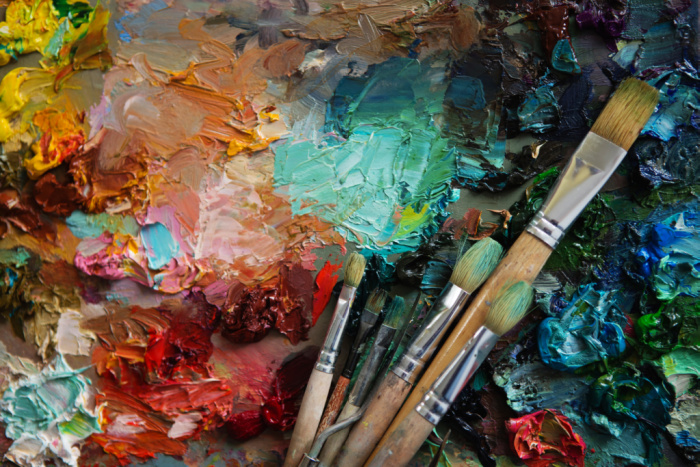 This fall, the Villard Avenue Business Improvement District #19 in Milwaukee became home to five new murals supported by AARP's Small Dollar, Big Impact Grant. Visual Vibes on Villard was organized by Havenwoods Economic Development Corporation, which manages the Villard Business District, with the goal of bringing together the community, supporting local artists, and educating the public about important local and global issues. In addition to asking artists to come up with murals that reflect and celebrate this diverse community, organizers also wanted this public art project to educate the public on environmental degradation. Working together with local artists and businesses, this public art project has more than fulfilled it's goal of making a big impact on this community.

The Visual Vibes art project was truly a community effort. After an open call for Milwaukee County artists in July, a jury committee of Villard Neighborhood residents commissioned five artists--Ras Ammar Nsoroma, Kevin Soens, Byada Meredith, Chacho Lopez, and Teresa Sahar--to complete the murals for the project. Starting on September 5th, artists quickly got to work on the murals,inviting the community to observe the creative process by visiting the workspaces and by following updates provided on the Visual Vibes on Villard Facebook page. Four out of five murals were completed by September 25th, with the final mural completed on October 3rd. In addition to the five commissioned murals, a sixth mural was completed and donated by a visiting national artist, Justin Suarez aka Aerosol Kingdom, contributing to the theme of environmental conservationism. To promote these incredible works of art, and to show appreciation for all of the artists' hard work, organizers held an Artist Appreciation Event on September 26th that included talks by the artists and organizers and a food truck to provide meals for the artists and their families. Additionally, Wallpapered City, having worked with the Villard Avenue BID on this project from start to finish, went above and beyond by creating and distributing coloring pages depicting each mural. Following this, participants took part in the Doors Open Mural Wall Crawl in collaboration with Historic Milwaukee Inc to view each of the completed murals.

Visual Vibes on Villard was born from a desire to spark community pride, educate the public, and support and celebrate local artists. Looking at the finished project now it is easy to see that organizers more than accomplished these goals. The murals depict a variety of subjects that fall into four categories: environmental conservation, health and wellness, cultural pride, and community pride. While the murals are the heart of this project, organizers also wanted to include interactive elements to further engage and educate the community. With that goal in mind, signage featuring artwork by Briona Conway was placed throughout the area to promote the Villard Avenue BID's Anti-Littering Campaign. To further advocate for environmental conservation, and to make Chacho Lopez's "Our Devotion to the Ocean" mural interactive and even more educational, he included a QR code linking to a website to learn more about Lopez's subject matter. Taking it one step further, photo cut-out boards of some of the endangered ocean wildlife depicted in Lopez's mural were built and installed, making this project not only educational but also fun for all ages. To add one more interactive element to this wonderful space, Wallpapered City gifted and installed a Local Little Art Library built by Katie Stensberg to store the coloring pages they created so that visitors can take them before leaving.

Providing a space for people to experience art and learn about pressing issues like environmental degradation, while also adhering to social distancing recommendations during COVID-19, this outdoor art project has already given this community a tremendous gift. If you're planning to visit the murals, there is a very helpful mural map available to make it easy for visitors to walk, bike, or drive to each location. Looking ahead, the murals will remain where they are for at least the next five years to continue inspiring and celebrating this community. With the help of AARP Wisconsin, local artists and businesses, and the Villard Avenue community, Havenwoods Economic Development Corporation more than achieved their goals by creating the first public art project on the far west side of Milwaukee.