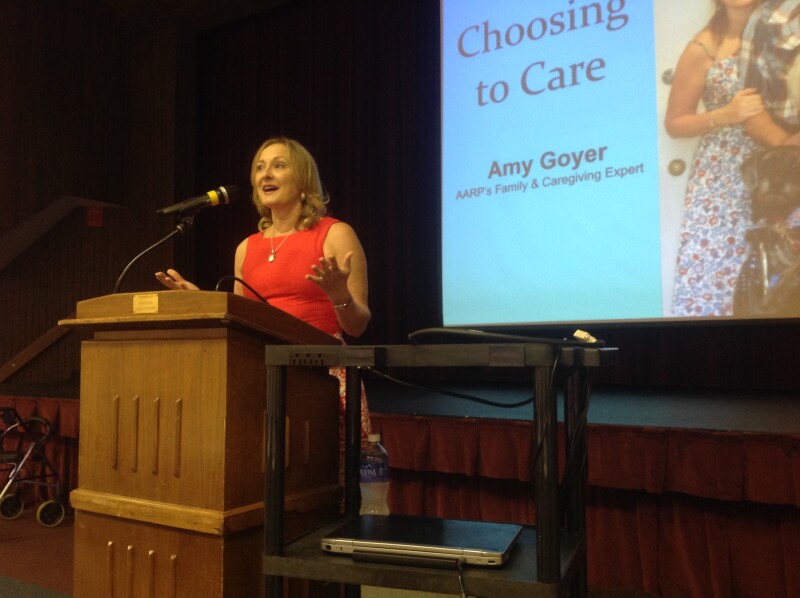 At some point in their lives nearly everyone will be thrust into the position of needing to provide some level of caregiving services for a loved one. How do you prepare to become one of our nation's 42 million caregivers?
Well, it helps to think of caregiving much like you would approach surfing, says Amy Goyer, who is AARP's national aging and families expert.
Surfers are not frustrated when they hop up on their boards only to get whacked over by wave after wave after wave. They simply keep at it until they feel comfortable with the flow of the waves and do their best to get in the right rhythm that enables them to ride all the way to shore.
Surfers are also smart enough to know you can't change the sea. The waves are what they are. The trick isn't to try to make them fit your style. It's for you to make the changes necessary to fit theirs.
"My number one tip for those who are caring for family and loved one is to understand that you cannot keep change from happening," Goyer says. "You try to be organized – you try to keep everything going, and then the situation changes so frequently. Instead of trying to stop change, make your goal being able to ride the waves of change. Roll with the punches. That's a very different goal. If you do that you will feel much more successful."
Goyer, who was the keynote speaker at the Vital Aging Conference in La Crosse on June 12, is well-known author, speaker, consultant and recognized media authority on multigenerational issues, including caregiving. She knows first-hand how difficult this job can be, serving as the primary caregiver for her father, who suffers from dementia. But she said the job can bring plenty of joy and fulfillment if you follow a few simple steps.
First off, be sure to assess the situation of both you and your loved one to make sure the arrangement will work for both. Second is to identify the needs, resources, and gaps that will all need to be filled before you get started.
Then you're ready to create caregiving plan, knowing that you will probably need to review and revise it many times as the condition of your loved one changes. This can be a long, tedious, and frustrating process.
Organizing all their paperwork, including finances, health care information, budget plans, wills and legal estate planning, daily medical health needs, and monthly bills can be overwhelming. Add to that all the day-to-day details, such as making sure their pets are properly cared for and their eating and bathing needs are taken care of.
"Trust me, it's easy to drown in all this. You have to prioritize your tasks, manage your time and then reprioritize as need be. Through all of this you will need to find ways to keep refilling your tank wherever you can find it. That can mean eating, exercising, sleeping or just feeling good about what you're doing. When the waves of change knock you over, get back up and learn to ride the waves as best you can."
No one caregiver knows exactly what to do all the time. The trick is to give your best shot and try to hang in there. "If there is one constant in caregiving it's change. Keep reminding yourself there is great value the work you're doing."
There's lots of great information available through AARP and in Wisconsin to help you navigate your caregiving journey.
http://youtu.be/7SVp4EgQFZk[/youtube]