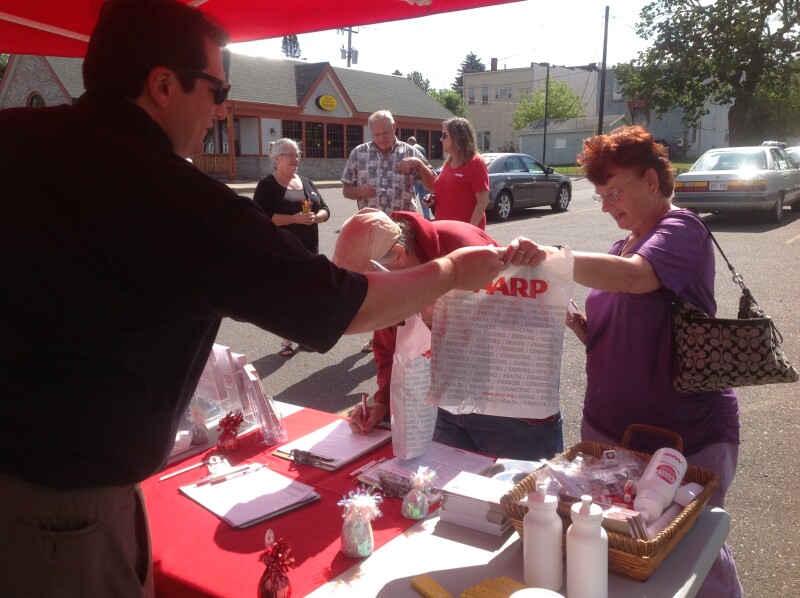 If you live in or within a short driving distance of five Wisconsin communities – including Tomah, Black River Falls, River Falls, Platteville, or Dodgeville – then we encourage you to stop by and visit us during our traveling "Listening Post Tour" in late July and early August.

We're inviting AARP members and all residents of these communities and the surrounding areas to learn more about our organization and tell us what they would do to make their communities even better than they already are.

We are excited to hear from local residents while also sharing all the ways AARP is working in Wisconsin to enhance the quality of life for all of us as we age.

Our goal at each of these stops will be to chat directly with you and answer any questions you have about our policy work, volunteer opportunities, educational activities, or anything else you'd like to know about our work.

If you're an AARP member, show us your card and receive a coupon for $5 off your lunch or dinner at the restaurants we're at that day. The discount is a special thank you for stopping by.

We have nearly 825,000 AARP members in Wisconsin and nearly 38 million nationwide, and we like to take the opportunity as much as possible to chat with you face to face.

If you live close to one of these communities, we hope you will stop by for a quick chat and a bite to eat while learning everything we have to offer.

Here are the details of when and where you can meet up with us…

-- Tomah on Tuesday, July 28, from 11:30 a.m. to 1 p.m. at Burnstad's European Restaurant & Pub, 701 E. Clifton St.

-- Black River Falls on Tuesday, July 28, from 5 to 6 p.m. at Perkins Restaurant and Bakery, N629 Oasis Rd.

-- River Falls on Wednesday, July 29, from 11:30 a.m. to 1 p.m. at West Wind Supper Club, 710 N. Main St.

-- Platteville on Wednesday, Aug. 5, from 11:30 a.m. to 1 p .m. at Benvenutos restaurant, 1621 Progress Pkwy.

-- Dodgeville on Thursday, Aug. 6, from 11:30 a.m. to 1 p.m. at Dodger Bowl Lanes, 321 King St.