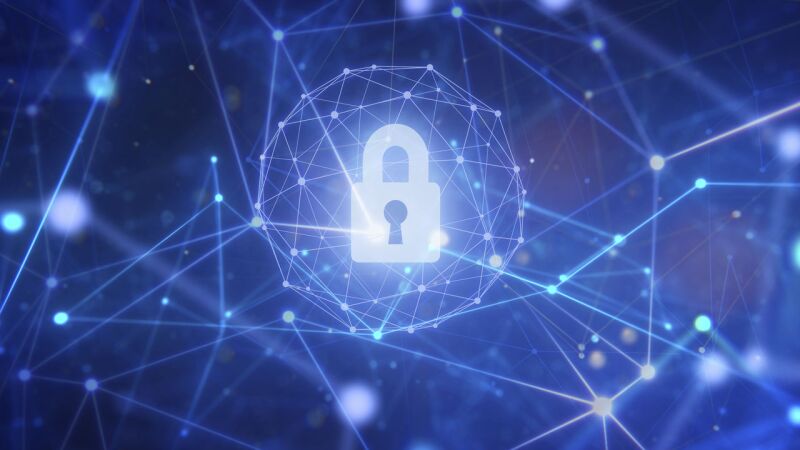 Online shopping schemes. Bogus charities. Social Security Imposters. Scammers are out there and they're working hard to steal your information and hard-earned money every day, especially during the upcoming holiday season.

While most people think "it won't happen to me", the truth is it could happen to anyone. In fact, statistics from the Federal Trade Commission show that while older populations report losing more money, younger populations are more often reporting incidents of fraud. That's why it's important to protect yourself, and the people around you, from scammers.

LEARN FROM EXPERTS

Experts from a variety of fields are dedicated to making sure you've got the information and resources to spot and stop scams. AARP is hosting three free webinars featuring experts on cybercrime, elder justice, and resources for those who have been victimized. Register for these events to learn directly from the best.

The Original Internet Godfather
Tuesday, October 19th, 2021
11:00 am CT
Learn how con-artists use technology and intimidation to attack their victims online, and more importantly, how you can protect yourself.
Join AARP Central Region states and attendees from across the U.S. for this free virtual event with Brett Johnson, the "Original Internet Godfather"
Register Today

Support for Fraud Victims
Tuesday, October 26th, 2021
11:00 am CT
Fraud victims and their caregivers can have their lives turned upside-down when con-artists strike, but help is on the way.
Join AARP's Central Region states and attendees from all across the U.S. for this free webinar with AARP fraud experts, Liz Buser and Jessica Krough.
Register Today

Elder Justice with Paul Greenwood
Tuesday, November 2, 2021
11:00 am CT
Older adults, especially those living alone, are prime targets for scammers, in part because they have readily-accessible assets like Social Security and retirement savings and tend to be more frequently isolated.
This type of elder abuse can be difficult to spot and even harder to stop. Join the AARP Central Region states for a free webinar on spotting the signs of elder financial abuse. We'll be joined by Former San Diego Deputy District Attorney, Paul Greenwood.
Register Today

KNOW WHAT TO LOOK OUT FOR

Scammers use a variety of tactics to get to you, but there are some common red flags you can watch out for.

Gift Cards For Payment
If you're trying to support a charity, cover shipping fees, or pay some kind of debt and they ask you to send payment by gift card, know that it is a scam. Hang up, delete the email, or walk away immediately and do not send them anything.
Urgent and demanding requests for money or information
Scammers will prey on your kindness and your uncertainty by trying to pressure you into making quick decisions. If someone says they are a charity or the government and they demand you make immediate donations or provide information right away, chances are it is a scam. Take your time to consider who you're giving money and information to, and always check sources like https://www.charitynavigator.org/ to make sure the charity is legitimate.
Government Organizations Generally Will Not Call You
If the Social Security Administration or IRS need to get in touch with you, they will send a letter first. Remember that the SSA already has your social security number, and there's no need for you to send them money to "unlock" or "clear" your account. If you're uncertain if you're really dealing with the government, hang up and call them back at a number you know to be legitimate.

STAY INFORMED

Keep up with the latest fraud news and resources on our website, www.aarp.org/fraudwatchnetwork. The page is free and available to everyone, whether they are an AARP member or not.

You can find useful information and tools on the page, including:

Fraud resource center – details about different scams, what to look out for, and what to do if you suspect you may have been victimized. Learn about holiday scams, social security scams, online shopping scams, and so much more.

The Perfect Scam Podcast – This weekly show tells the stories of people who find themselves the target of a scam. Host Bob Sullivan introduces listeners to those who have experienced scams firsthand, as well as professional con artists and leading experts who pull back the curtain on how scammers operate.

Watchdog Alerts – Stay one step ahead of scammers. Sign up for biweekly Watchdog Alerts to have news on the latest scams delivered right to your inbox.

AARP / VoA ReST support groups – This program is designed to address the emotional impact of your experience. We offer free, facilitated peer discussion groups that seek to provide emotional support for you and others in similar situations.

Scam tracking map – Report your scam to warn your neighbors and see what else has been reported near you.

Fraud Watch Network Helpline – This is a free resource for getting guidance you can trust, free of judgment. Call the helpline at 1-877-908-3360, M–F 6 a.m. – 10 p. m. CT

Looking for resources in Spanish? Visit www.aarp.org/fraude.