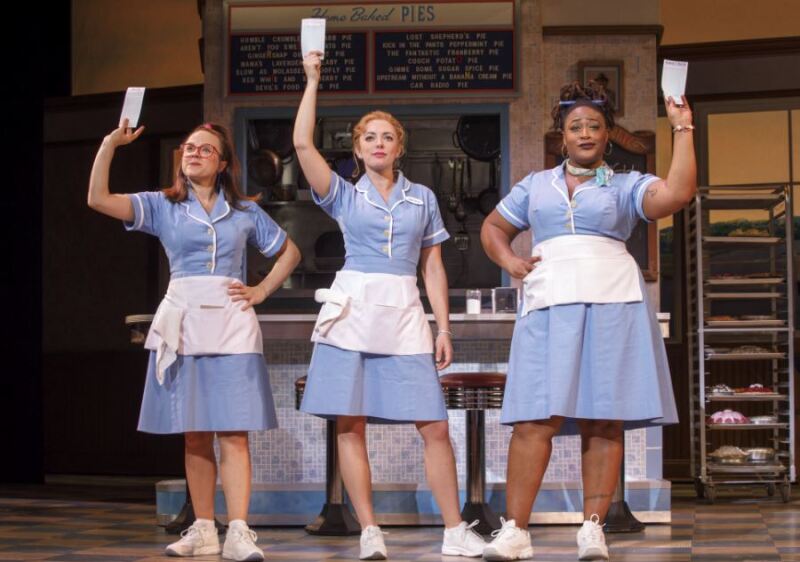 Connect with AARP Wisconsin staff, volunteers and other members for special discounted performances of WAITRESS on Tuesday, July 24, at 7:30 p.m., Saturday, July 28, at 2 p.m., or Sunday, July 29, at 1 p.m. at The Overture Center for the Arts, 201 State St., Madison.
Before each of these performances, be sure to stop by the AARP table to get your $5.00 coupon that can be used towards concessions.
The women of WAITRESS are changing Broadway, according to Time Magazine. Brought to life by an all-female creative team, this new hit features original music and lyrics by 6-time Grammy nominee Sara Bareilles ("Brave," "Love Song"), a book by acclaimed screenwriter Jessie Nelson ( I Am Sam), choreography by Lorin Latarro ( Les Dangereuse Liasons, Waiting for Godot) and direction by Tony Award winner Diane Paulus ( Hair, Pippin, Finding Neverland).
Inspired by Adrienne Shelly's beloved film, "WAITRESS tells the story of Jenna, a waitress and expert pie maker, Jenna dreams of a way out of her small town and loveless marriage. A baking contest in a nearby county and the town's new doctor may offer her a chance at a fresh start, while her fellow waitresses offer their own recipes for happiness. But Jenna must summon the strength and courage to rebuild her own life.
Don't miss this uplifting musical celebrating friendship, motherhood, and the magic of a well-made pie.
AARP members and their guests will enjoy discounts off full-priced tickets and handling fees for these performances. You can obtain your discounted tickets online at www.overture.org/events or by calling 608-258-4159. Discount purchases can be made using the discount code FUN50. Tickets can also be purchased in person at the Overture Center for the Arts ticket window during normal business hours.