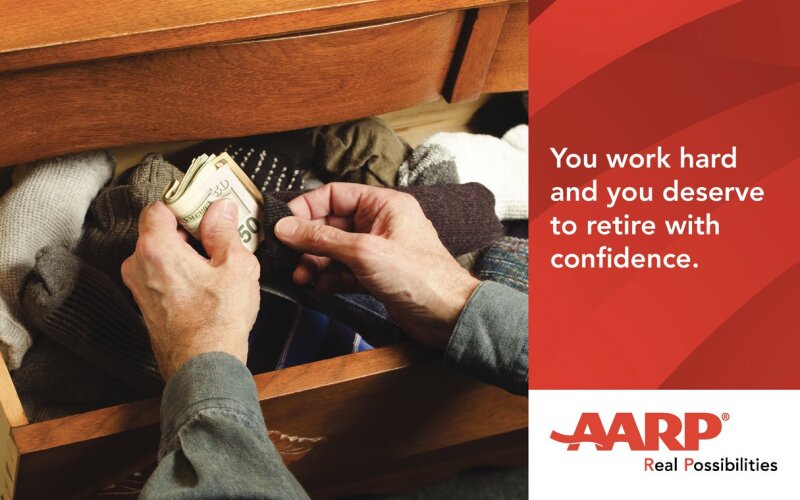 One of the clearest pathways to increased financial security in retirement is to participate in an employer-sponsored program. Americans are 15 times more likely to save for retirement when they can do so at work, and 20 times more likely to save if their workplace option is automatic. However, over 928,000 Wisconsin private-sector workers between the ages of 18 and 64 do not have access to a retirement savings program at work.

This problem is especially acute for small businesses. Workers in a Wisconsin business with fewer than 100 employees are much less likely to have access to a workplace savings option (60%) than workers in larger businesses (29%). The retirement savings gap also particularly impacts low-income workers, with more than 4 in 5 workers making less than $40,000 annually currently without access to a retirement savings program.

An Innovative Solution - Work and Save

Small business and lower-income employees need a chance to grow the savings they will need to handle necessary living expenses and health care needs in the future. That is where Work and Save comes in.

Work and Save is a public-private retirement savings partnership that creates an easy pathway for workers to set aside money for the future out of their regular paycheck. Under Work and Save, employers will have access to a plug-and-play retirement option – with no cost or risk.

Why Work and Save Makes Business Sense

Programs like Work and Save don't just make sense for the individuals who benefit from increased financial security. These programs also represent potential savings for states that currently spend millions of dollars providing financial assistance to seniors through public programs like Medicaid, housing assistance and more. If lower-income retirees were to save just $1,000 more per year, Wisconsin could save more than $139 million on public assistance programs in under 15 years.

Work and Save programs also help the smaller and medium-sized businesses that struggle to provide retirement savings opportunities compete with their larger counterparts for top talent. Having access to this new retirement savings option allows smaller employers to recruit and retain employees, without taking on the time and expense of administering plans themselves.

Making a Case for Work and Save

AARP Wisconsin and the Wisconsin LGBT Chamber of Commerce have partnered together to educate the Wisconsin business community about Work and Save. Earlier this year, AARP WI and the Wisconsin LGBT Chamber of Commerce co-hosted two roundtable events with State Treasurer Sarah Godlewski.

The first roundtable brought together leaders from various business organizations, such as the Hmong Wisconsin Chamber of Commerce, The Business Council, and the Wisconsin Women's Business Initiative Corporation (WWBIC). These organizations provided their perspectives on the retirement crisis in Wisconsin and Work and Save. The second roundtable brought together business owners and leaders from around the state. Most of the attendees of the second roundtable included members of the Wisconsin LGBT Chamber of Commerce.

These roundtables began an essential discussion about the retirement savings gap in Wisconsin and the challenges small employers face when offering retirement savings options for their employees. During the roundtables, the State Treasurer teased the creation of the Retirement Security Task Force.

This task force, which was officially created by Governor Evers in September, will research and propose retirement solutions that make sense for Wisconsin workers. The first meeting of the task force was held on October 25.

AARP Wisconsin and the Wisconsin LGBT Chamber of Commerce will continue working together as the conversation around retirement savings options like Work and Save continues in Wisconsin. To learn more, please contact Lisa Lamkins at LLamkins@aarp.org or visit AARP Wisconsin.